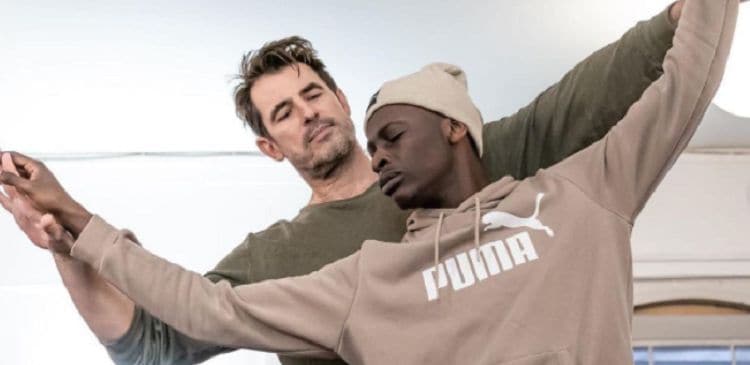 Born and raised in Denmark, Claes Bang has become one of the country's most well-known actors. With a career that has spanned the course of four decades, he has built a very impressive resume that includes almost 60 acting credits. Although he started his acting journey in Denmark, Claes has also been involved in several productions from other parts of the world. Some of his most well-known roles include Dracula and The Affair. Those who are fans of Claes' work will be happy to know that he will also be in an upcoming TV series that is set to be released at some point in 2022. Keep reading for 10 things you didn't know about Claes Bang.
1. He Moved Around A Lot as A Kid
Claes' childhood probably wasn't like most people's. He didn't get the chance to grow up in the same neighborhood and go to school with the same kids for several years. During an interview with The Guardian, Claes said, "I went to something like eight or nine primary schools. My parents moved around a lot and then they got divorced. I had new classmates every Monday."
2. He Got Into Acting as a Teenager
There are some actors who discovered their love for performing when they were still in diapers, but Claes' story is a little bit different. He didn't get into acting until he was high school and he landed a role in a play. After that, however, it didn't take him long to get sold on the idea of becoming an actor.
3. He's Also a Musician
Acting is what made Claes famous, but it's not the only area of the art that he enjoys. He is a very talented musician who has been releasing music for more than a decade. He told The Guardian, "I don't think it's true that every actor wants to be a musician and every musician wants to be an actor. If it is true, it saddens me a bit. For me it's more of an antidote to being on stage or a film set, where people say, "Wear these clothes, stand in this light, say these lines in this way…" When I sit down with my piano or guitar, I get to call all the shots."
4. He's A Formally Trained Actor
Once Claes knew that he wanted to get into acting, he also knew that he would have to put in lots of work if he wanted to give himself a real shot at success. When he was 23 years old, he applied to the Danish National School of Theatre. Although he wasn't accepted on the first try, he decided to apply again. He was accepted just before he turned 25 which is the school's age limit for new students.
5. He's Happily Married
Claes is the kind of actor who is very private when it comes to his personal life. Something we do know, however, is that he has found the love of his life. He has been married to photographer Liz Louis-Jensen since 2010. Louis-Jensen has two children from a previous relationship.
6. He Speaks Multiple Language
Part of the reason Claes has been able to work in different countries is that he speaks more than one language. While talking to The Guardian, Claes said, "I'm more or less fluent in English, German, Swedish and Danish. You have to learn a couple of languages if you want to talk to people because nobody in the whole world speaks my language."
7. He Doesn't Really See himself as a Heartthrob
I think there are a lot of people out there who would agree that Claes is a heartthrob. However, this title is new to him and it's not at all how he thinks of himself. At the same time, however, he embraces the fact that other people find him attractive and he's thankful for all of the support.
8. Bad Reviews Are Hard for Him to Stomach
There are lots of actors who have shared that they don't like to read reviews, but Claes is open about the fact that he does read them. During an interview with iNews, he shared that negative reviews can leave him feeling "devastated". On the flip side, though, positive reviews make him feel great.
9. He's A Mick Jagger Fan
Throughout his acting journey, Claes has gotten the chance to cross paths with some pretty impressive people. Among them is the legendary musician Mick Jagger. Not only did Claes get to meet Jagger, but they also got to work together. When describing the meeting, Claes told iNews, that Jagger is the "sweetest guy".
10. He Likes to Travel
Not only have acting and music allowed Claes to meet some cool people but it's also allowed him to travel to some cool places. Over the years, he has gotten to visit several countries and there's no doubt that he'll be able to add even more destinations to the list in the years to come.
Tell us what's wrong with this post? How could we improve it? :)
Let us improve this post!