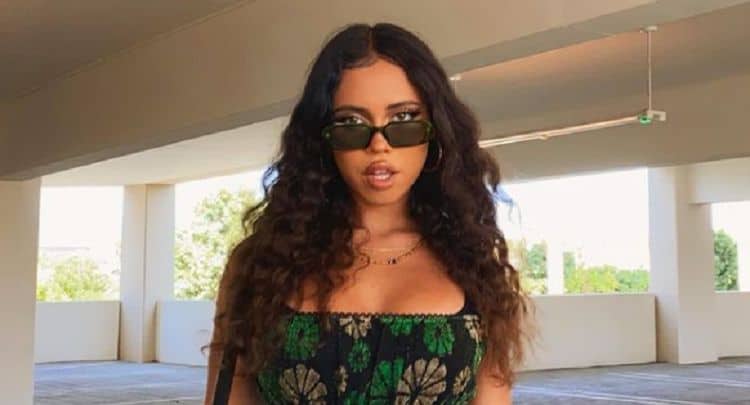 Asia Monet Ray is a dancer. You know her from her time on reality television where she filmed "Dance Moms," alongside her dance competition and her own mother. She's had a lengthy career on reality television considering she's just a teenager, and the world is curious to know more about her. She came out and talked about what life was like filming with the infamous Abby Lee Miller of "Dance Moms," fame, and now Asia's name is back in the press. Here is everything you needed to know about her.
1. She is Young
Asia is a young girl still. She is only 15. She was born on August 10, 2005, and she will celebrate her 16th birthday in the summer of 2021. It must be an exciting time for her knowing she will soon be old enough to have her own driver's license and the hint of freedom that comes along with that.
2. She is from California
She's a born and raised California girl. She was born in Corona, California, where she learned to dance, where she made her childhood friends, and where she spends a great deal of her time with her family. She is part of the Orange County Performing Arts Academy.
3. She's Multi-Talented
In addition to being an excellent dancer, she is also talented in many other areas of her life. She's a wonderful student, singer, actress, and model. She's a threat in every aspect of her life, and it's been made clear on more than one occasion for the entire world to see.
4. She Has One Sister
She is a sister. She and her sister, Bella Blu, are close. They spend a lot of their time together, and they are both focused on their own talents and their own futures. They are your every day sisters; they get along most of the time, they bicker sometimes, and they always find themselves there for one another when they are in the middle of anything.
5. Athletics Run in the Family
She's a dancer, she was an ice skater, and she's good at so many other activities and sports. It's probably due in large part to the fact that athleticism runs in the family. Her father is a former athlete, too. He was a professional bodybuilder when he was younger. It's not uncommon for him to have passed on his love of athletics to his own kids.
6. She Shares How Reality Works
She recently came out and said that things were taken very much out of context on occasion when filming Dance Moms. They were forced to wear the same clothes for almost a week at a time so that they could make things look as if they were happening all at one time in the production booth and editing booths. She says almost everything is out of context, and you never know what is really going on.
7. She Does Say Abby Lee Miller is Who She Is
Even when she was being edited, when she was not being edited, and when she was just being herself on a regular day, Asia Monet is very clear that Abby Lee Miller is who she is, and she said what she said. The way she comes across on the television is the way she is in real life.
8. She Made Wonderful Friends
When she looks back at her time on reality television, she does it with some very happy memories. She doesn't regret this time in her life at all. She was happy where she was. She made wonderful friends, she made wonderful memories, and she learned so much about dance and about herself.
9. She Wants to Keep Dancing
She may no longer be on reality television as a dance student, but she is still dancing. Her dream is to make it as a dancer when she grows up. She wants to dance everywhere, but she also has a backup plan just in case dancing does not work out for her or she finds herself injured and unable to continue. She will then fall back into choreography. It allows her to dance, create, and do what she loves even if she's not the one on stage.
10. She Loves a Challenge
If you're not being challenged, are you learning anything? There's a lot to be said for that, and this is one young woman who knows that there is a lot to gain from a challenge. It might not always be fun and enjoyable, but it's always a situation that allows her to learn – and that's the most important.