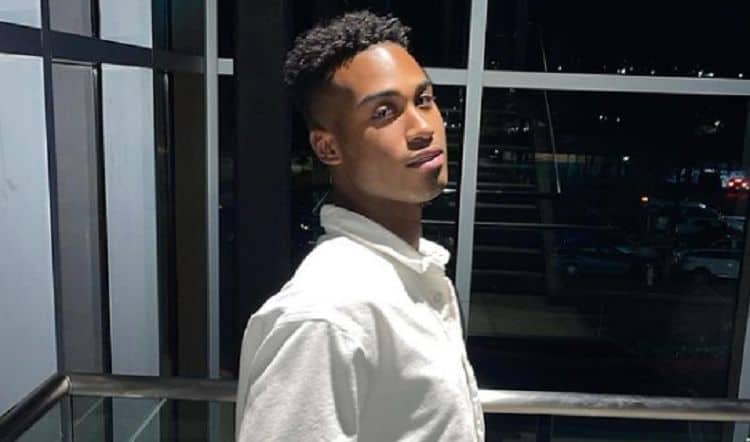 Those who know Adamo Giraldo would probably agree that he was born to be a star. The rest of the world is about to get a chance to him shine. Adamo is a cast member in the upcoming series Buckhead Shore. Based in the Atlanta area, the series is a spin-off of Jersey Shore featuring a more diverse cast. Buckhead Shore is set to premiere on June 23, and there's already lots of anticipation building. It's going to be tough to live up to the legend that is the original, but this new cast is exciting to share their stories with the world and they have a lot of things in store for viewers. Keep reading to learn 10 things you didn't know about Adamo Giraldo.
1. He's Likes to Travel
The world is a very big place and most of us won't get the chance to see nearly as much of it as we'd like. Still, it's fine to try to visit as many places as possible. Adamo loves to get out and see the world and he took a trip to Puerto Rico earlier this year to visit family. Now that he's on the brink of reality TV stardom, he'll probably get to do a lot more traveling.
2. He Has a YouTube Channel
Adamo started a YouTube channel more than a decade ago. He has only posted three videos during that time. Still, his content has gotten a total of almost 3,000 views. Unfortunately, it doesn't appear that he has any plans to start posting on the channel again.
3. He Doesn't Have a Large Social Media Following
Some of the cast members from Buckhead Shore already have influencer-level numbers when it comes to their social media followings. Adamo, however, isn't quite there yet. Instagram seems to be the only platform where he has an active account, and he has less than 2,500 followers. Once the show airs, though, that number will probably grow exponentially.
4. He Likes to Sing
Music has the power to bring people together in ways that many other things cannot. That is one of the reasons why Adamo loves it so much. He also has a great voice and likes to perform whenever he gets the chance. While we know that he does love to sing, it doesn't look like he has released any original music or has any plans to.
5. It Appears He's Been Wanting to Enter the Entertainment Industry For a While
We didn't find any information to suggest that Adamo has been a part of any other TV shows. However, an old profile on Backstage shows that he has, at the very least, considered breaking into the entertainment industry. Now that he's gotten the chance to get his foot in the door, he will probably consider taking advantage of other opportunities.
6. He Has a Very Close Relationship With His Mom
Adamo hasn't shared much about his personal life on social media, but one thing he has been open about is the fact that he and his mom have a very tight relationship. In a post he wrote, "everyday you inspire, you've taught me never settle with accomplishing my goals, but to reach for more! You've showed me unconditional love all my life, and I'm glad you've finally found someone to show you the same."
7. He's in the Navy
Adamo may be young, but he has already had some interesting experiences. Adamo appears to have joined the United States Navy some time in 2019. He hasn't shared much about his time in the military on social media and it's unclear whether his contract has ended.
8. He's A Dog Person
From what we can tell, Adamo doesn't technically have any children. However, he has still gotten the chance to experience some of the joys of fatherhood thanks to man's best friend. Adamo is definitely a dog lover and his fur babies are his pride and joy. They even have their own highlight section on his Instagram profile
9. He Has a Great Sense of Style
Most people are probably pretty familiar with the saying 'if you look good, you feel good'. Fashion can definitely help contribute to that, and Adamo loves to look his best. He has a great sense of style and he isn't afraid to get a little creative. If you plan on watching Buckhead Shore, get ready to see Adamo put together some awesome looks.
10. His Faith is Important to Him
We weren't able to track down any specific details about Adamo's religious beliefs. However, his Instagram bio reads "God is the GREATEST". There is no doubt that his faith plays a major role in his life and it's something he has probably had to lean on throughout his life.
Tell us what's wrong with this post? How could we improve it? :)
Let us improve this post!