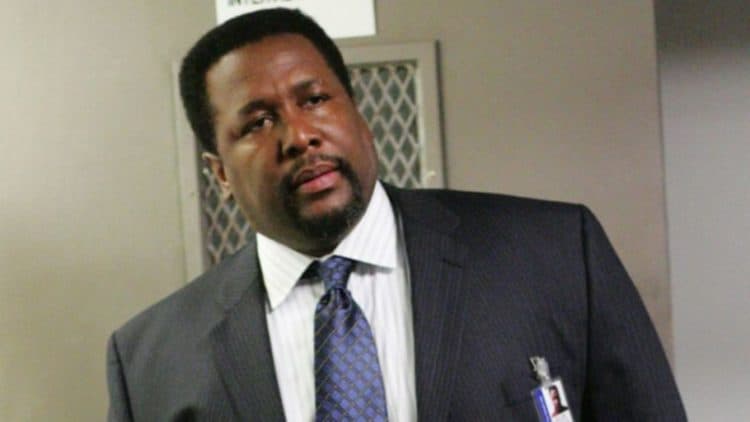 Wendell Pierce's face is one you've probably seen more times than you can count. Over the course of his career, he has become a fixture in the TV and film worlds. His ability to move between genres and play a variety of characters has allowed him to access endless opportunities. He is most well known for his roles in things like The Wire, Treme, and Suits. No matter what you remember him from, though, chances are his work left a lasting impression. Although Wendell already has a lot of great accomplishments behind him, there are still lots of things he plans to do in the years to come. Continue reading to learn 10 things you didn't know about Wendell Pierce.
1. He Is A New Orleans Native
New Orleans has been the birthplace of lots of talented people and Wendell Pierce is proud to be one of them. He was born and raised in the city in a middle-class neighborhood called Pontchartrain Park. Sadly, Wendell's neighborhood and his childhood home were completely destroyed during Hurricane Katrina.
2. He Has Done Work Behind The Camera
Everybody knows about the things Wendell has done in front of the camera, but some people may not be as familiar with the fact that he's also done some work behind the scenes. Wendell made his debut as a producer in 2002 with a short film called The Date. He will also be directing a film called Billy.
3. He Studied At Juilliard
The entertainment industry can be very competitive, and lots of actors find that undergoing formal training can be a great way to get a leg up. After high school, Wendell went on to attend the illustrious Juilliard School where he graduated in 1985 with a bachelor of fine arts degree.
4. He Is A Singer
Acting isn't the only creative skill that Wendell has in his wheelhouse. Music is also a very important part of his life and he has a great singing voice. Although he hasn't released any music of his own, he has been on several people's albums over the years including the legendary Wynton Marsalis.
5. He Likes Giving Back To The Community
Just because Wendell has become a successful actor doesn't mean he's lost touch with the reality of the world around him. He has always been adamant about using his platform to help others, and giving back to the community is something he enjoys. He was one of the founders of a New Orleans-based grocery store called Sterling Farms which aimed to help bring an end to food deserts. Unfortunately, it appears that the store has closed.
6. He Isn't Afraid To Share His Political Opinions
Most people shy away from discussing politics in mixed company because it can be a quick way to start an argument. However, Wendell isn't shy about his political beliefs and he has openly expressed his support for the Democratic Party. He was also a strong supporter of Hilary Clinton during her run for president.
7. He Has Theater Experience
There are plenty of actors who only want to work in the TV and/or film worlds, but the stage will always have an extra special place in Wendell's heart. He has been involved in several theater productions over the years and he was even in the Broadway run of The Piano Lesson by August Wilson. Lately, however, he has been more focused on on-screen opportunities.
8. He Has Done Voice Acting
Wendell is truly the kind of actor who can do a little bit of everything. On top of his live-action work, he has proven to be a very talented voice actor. He has been a part of several animated projects including the TV series God, the Devil and Bob and Pickle and Peanut. Most recently, he has been the voice of Death in The Watch.
9. He Has Had Trouble With The Law
Even though Wendell has had a lot of great experiences over the years, he's also had some bad times. One of those times includes an unfortunate run-in with the law. In 2016, Wendell was arrested for allegedly attacking a Bernie Sanders supporter. The charges have since been dropped.
10. He Has Over 100 Acting Credits
Anyone who takes a look at Wendell's resume will probably be blown away by the amount of work he's done. In an industry where consistency and longevity can seem impossible to achieve, he has found both. According to his IMDB page, Wendell currently has 107 acting credits. This number includes voice work. There's no doubt that number is only going to continue to grow in the future.
Tell us what's wrong with this post? How could we improve it? :)
Let us improve this post!