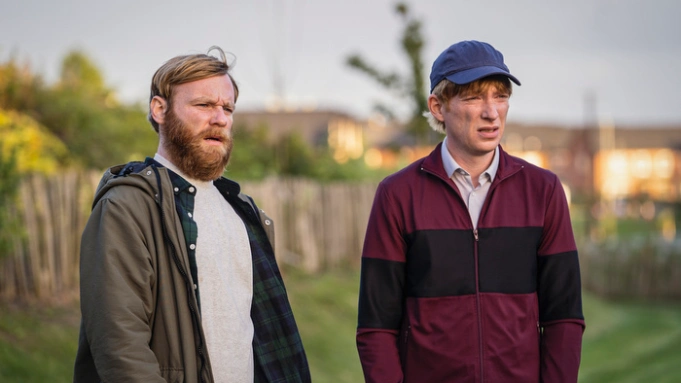 Born and raised in Ireland, Brian Gleeson's acting skills have earned him respect and recognition from people from all corners of the world. His ability to act across genres has given him the opportunity to work on a variety of projects and he loves being able to show his versatility. Many people will recognize him from his roles in shows like Peaky Blinders, Rebellion, and Frank of Ireland. While the last few years have been huge for him, the next few might be even bigger. He has a role in an upcoming Apple TV series that is set to be released at some point in 2022. If you're not familiar with Brian's work now, now is the perfect time to learn more. Continue reading for 10 things you didn't know about Brian Gleeson.
1. He Got Into Acting As a Child
When most people are kids, they don't really know what they want to do when they grow up. However, Brian gravitated towards acting at a very early age, and it was evident that he had the potential to have a successful career. Even though his journey wasn't always easy, he is one of the few people who can say he's living out his dreams.
2. He Isn't The Only Actor in the Family
The fact that Brian got into acting at such a young age probably won't be surprising to you once you learn more about his background. He is the son of actor Brendan Gleeson who has had a successful career for more than 30 years. Brian's brother, Domhnall is also an actor. The family has worked together on several occasions
3. He Is Not Into Social Media
There are probably tons of people who would love to follow Brian on social media. Unfortunately, though, they won't have that option. From what we can tell, Brian doesn't have any official social media profiles. However, there are several online fan pages out there.
4. He Has Done Voice Work
Brian has spent the majority of his acting career doing live-action work, but he has also flexed his voice acting muscle a couple of times. According to his IMDB page, he currently has two voice acting credits. It'll be interesting to see if he decides to take on more voice work in the future.
5. He Is a Writer and Producer
Most people think of Brian as an actor, but the reality is there is much more to him than that. He is also a writer and producer. Brian wrote and produced six episodes of Frank of Ireland. It seems likely that we'll see him do more behind-the-scenes work in the future.
6. His First Name Isn't Pronounced How You Probably Think
Typically, the name Brian is pronounced like Bry-in. However, that isn't how Brian's name is pronounced. His name is actually Bree-an. Although this pronunciation is very uncommon in the United States, it may be more popular in his home country of Ireland.
7. He Has More than 40 On-Screen Acting Credits
No matter how talented an actor is, building a consistent career in the entertainment industry isn't an easy thing to do. For that reason, the fact that Brian has been working consistently for more than a decade is certainly something to be proud of. He currently has 42 acting credits which include his voice work and his upcoming project.
8. He Likes His Privacy
Brian has never been the kind of actor who likes to share all of his business with the world. In fact, he is quite the opposite. He hasn't shared much information regarding his personal life. When he does interviews, he prefers to keep them centered around his acting work.
9. He Is a Formally Trained Actor
There's no denying the fact that Brian is a natural when it comes to acting, and the fact that his father is an actor definitely helps. However, he has also put a lot of work in on his own. When he was younger, Brian studied acting at the Gaiety's Youth Theatre Company in Ireland.
10. He Has Been Nominated for Awards
Most actors' legacies are judged by the number of awards they've won during their careers. Although Brian hasn't won any major awards at this point, he's already brought in some nominations. In 2011, he was nominated for an Irish Film and Television Award for Best Actor in a Supporting Role in Television. He was nominated for another Irish Film & Television Academy Award in 2021 for Best Actor in a Supporting Role in Film for his role in the movie Death of a Ladies' Man.
Tell us what's wrong with this post? How could we improve it? :)
Let us improve this post!