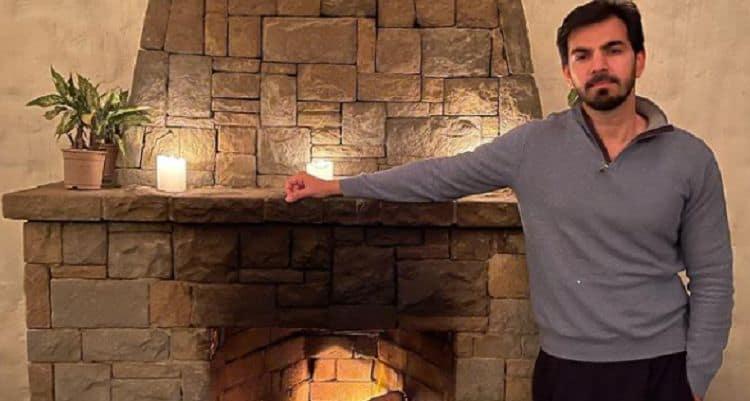 When Karan Grover was born, did his family know immediately he would go on to do great things? Did he know that acting would be his future? Did he know he would grow up to become one of Indian television's most beloved actors? He probably did not, but he may have dreamed of it at some point growing up. Everyone has a dream, and some of them change regularly while others stay on track for what they want their entire lives. Karan V Grover, however, is the kind of man who has an interesting career and a fascinating story, and you should become more familiar with it.
1. He is Almost 40
He's an 80s baby all the way. He was born on June 22, 1982. It's strange to think that the 80s were just a few decades ago, but they were actually 4 decades ago, and time passes entirely too quickly. We imagine as he reaches his 40th birthday, Grover feels a lot like the rest of us about how quickly time passes.
2. He's From Mumbai
Born and raised in Mumbai, he's been in India his entire life. He spent his childhood there, he went to school there, and he even went to college in India. While he has traveled some throughout his career, he doesn't appear to have any desire to live anywhere but his home country.
3. His Family is Very Close
While we cannot verify this is the most accurate and up-to-date information, his Wikipedia page implies that he is so close to his family that he still lives with his parents and his brother. That is not uncommon in many cultures, but we cannot verify whether this is entirely true. We can, however, attest to the fact that he does seem close to his entire family.
4. He is an Engineer
After attending the Institute of Technology when he was in college, he spent time as a chemical engineer. The career did not stick with him, though. It does not appear that it was his dream, and he went on to do other things with his life.
5. He is a Former Event Manager
Is appears that along with his education in chemical engineering, he also spent time taking courses at the National Institute of Event Management. He liked the industry enough to take a job working as an event planner and manager for approximately one year before he was able to being his career as an actor.
6. He Was a VJ
Here's another job he had when he was just getting his start in the entertainment industry – he was a VJ. A video jockey, if you will. He did this work with a company called Zee Music, but he didn't find himself loving the job. He didn't have the passion for it that he might have had for other things in his life, and he wanted to do other things in his career.
7. He in a Relationship
He is a man who is not on the market. He and his girlfriend have been together for more than a decade now, and they are quite happy. He is dating a woman by the name of Poppy Jabbal, who is also in the acting business. She's a busy actress, he is a busy actor, and they understand one another and their respective schedules.
8. He Has No Plans to Get Married
He's been very open about the fact that despite being together for more than a decade and being happy with one another, he and Jabbal have no plans to wed. He's called them happy and content, and he's said that they are both good where they are. He's got no plans to get married, and it doesn't seem to be a problem for either of them.
9. Their Families Do Not Pressure Them
Many families would, after ten years, ask occasionally whether a couple will wed, but Grover says both he and his girlfriend's families are good with the fact that they are good even if they are not married. Their timeline is not the same as the timeline the world has for them, and they are not living their lives for the rest of the world.
10. He's Having Fun
He's still young, he's doing what he loves, and he is having the time of his life. He focuses on his work and his relationship, and he is having a good time whether he's shooting a project or traveling with his lady love. Life is good.
Tell us what's wrong with this post? How could we improve it? :)
Let us improve this post!