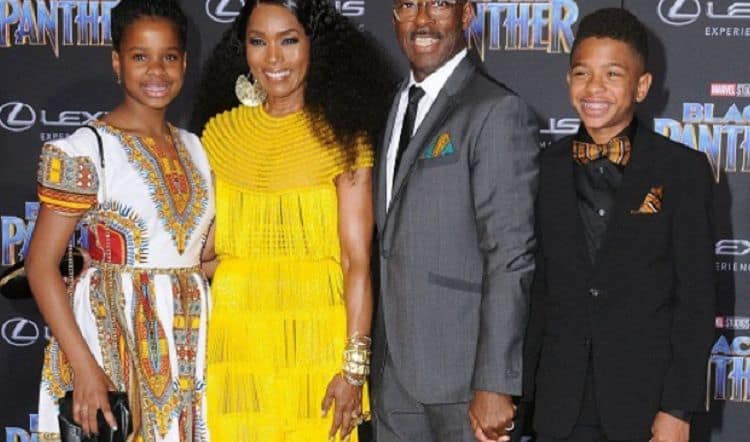 As the daughter of two well-known actors (Angela Bassett and Courtney Vance), Bronwyn Vance has spent her entire life just outside of the spotlight. The 15-year-old has gotten the opportunity to watch both of her parents' careers flourish, and that experience has probably been very inspirational to her. Although she is probably still too young to know exactly what she wants to do in the future, there are lots of people who hope she will follow in her parents' footsteps. Even though you might not be used to hearing her name just yet, that might not be the case for much longer. Keep reading to learn 10 things you didn't know about Bronwyn Vance.
1. She Was on The Oprah Show
Thanks to her famous parents, Bronwyn has gotten the chance to experience some pretty cool things. One of those things was being a guest on The Oprah Winfrey Show when she was just a baby. Her parents were also guests and they were discussing raising two young children.
2. She Has A Twin Brother
The majority of people in the world will be born alone, but Bronwyn is one of the lucky people who wasn't. She has a twin brother named Slater Vance. Like their parents, they have both lived relatively private lives but from what we can tell they have a close relationship.
3. She's Started Dating
Like most teenage girls, Bronwyn was excited to start dating, and her parents decided to give her some leeway. During an interview with US Magazine, Angela Bassett said, "My daughter asked if she could have a boyfriend, so she's starting to date, but it's still sweet.
4. She Was Born Via Surrogacy
Although Angela Bassett and Courtney Vance have been together since the mid-1980s, they decided to wait to have kids so that they could focus on their careers. After years of trying via IVF, the couple was introduced to the idea of surrogacy and decided to move forward with the process.
5. She Isn't Into Social Media
Most teenagers spend more time scrolling and tapping on social media than they can even count. However, it doesn't look like Bronwyn is like most teenagers in that regard. Although she does have an Instagram account, it is set to private and she doesn't currently have any posts.
6. She's A Musician
The apple certainly didn't fall far from the tree when it comes to Angela and her love for the arts. Both she and her brother have developed an interest in music and they have worked on songs together. Slater has released several songs on his YouTube channel and he's in the process of releasing an album. What's even better about their music is that Angela and Courtney seem to be their biggest fans.
7. She Hasn't Done Any Acting
Even though Bronwyn does enjoy performing, it doesn't appear that she plans to follow in her parents' footsteps completely. As far as we can tell, she doesn't have any acting experience and there's nothing to suggest that she has any plans to get into acting in the future.
8. She's Dealt With Racism
Since both of her parents are rich and famous, most people would assume that Bronwyn has been insulated from the problems that most people face. However, one thing that her parents have been unable to protect her from is racism. According to Page Six, Angela Bassett once revealed that Bronwyn and her brother have dealt with racism for much of their lives. In the article, Angela said, "Even from the age of 4, from preschool, they've had to deal with — and as crazy as it seems or sounds — color issues". She continued, "It makes you gasp and it just squeezes your heart sometimes, because you never want your kids to go through these sort of pain issues or you thought it'd be much later, once they get a firm footing of who they are".
9. She Hasn't Seen One Of Her Mom's Most Well-Known Movies
Angela Bassett has had an awesome career that includes some very well-known projects. However, one of the things she is most famous for is playing Tina Turner in the 1993 movie, What's Love Got to Do With It. In early 2021, Bassett revealed that neither of her children had seen the film.
10. She's A 'Regular' Kid
Despite having two famous parents, Bronwyn is more like most kids than people might assume. Her parents have done a good job of keeping her and her brother away from the spotlight so they could lead 'normal' lives. They both appear to go to regular schools and have chores around the house.