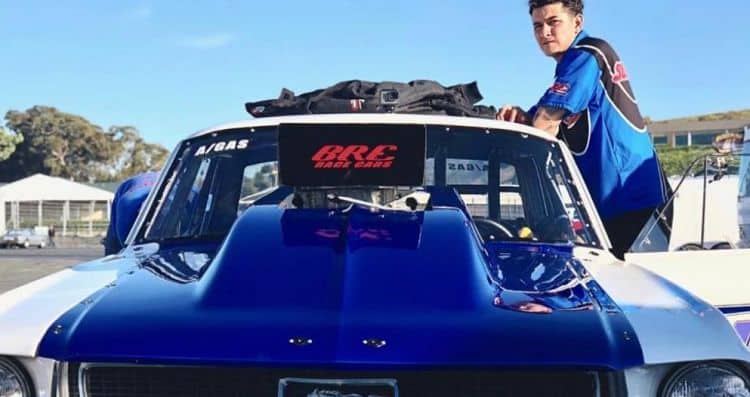 When it comes to street racing, you can find it almost anywhere. It's one of the oldest sports in the book, and while it might not be something that all moms want to see their kids involved in, it's become something of a phenomenon in many aspects of thinking. When Street Outlaws became a big deal on television, no one thought the show would really go anywhere. Fast forward to right now, and the show is featuring things like Mega Cash Days and its winner, Brandon James. The world wants to know more about this man and what his life is like behind the wheel of a street race car.
1. He is a Nice Guy
He's often called a nice guy, which is probably true. He does seem like a humble young man with a good head on his shoulders. He seems close to his family and his friends, and he seems like the kind of person who would give you the shirt off his back if you needed it. He is a nice guy.
2. He is a California Boy
Born and raised – and he loves it. He's from a not-so-small town about an hour from Sacramento. He was born and raised in Modesto, and he loved growing up there. He is a California boy by heart and by nature, and he loves that, too.
3. He Loves his Hometown
Growing up where he did, he had a chance to do a lot of things that he might not get to do living elsewhere. For example, he was always close to everything in Modesto. There was never a time in his life when he was more than a few hours from the beach, the mountains, the Midwest – he's close to all the best places, and he knows it. He recognizes his good fortune.
4. He Travels More Often than Not
Most of his life is spent on the road traveling. He drives, obviously, because he has to get his cars where they need to be to race. He spends a lot of his time traveling with his dad, too, and they make a great team. The only problem is that it makes having a home base a little difficult.
5. His Mom is His Storage Unit
In the best possible manner, we mean. He doesn't have a place to store all of his stuff since he travels all the time, and he just calls his mom's house home. He stores things there, and he is very close to her and to his father and the rest of his family. It's a great thing for him to have that support from his family, too.
6. He is Happy with His Life
He is a man who loves what he does. Sure, there are plenty of people out there who like what they do, or they do what they do because it pays the bills or whatever, but he is a man living his dream and really doing what he loves as a result. He is a man who enjoys his life and all that it entails, and it's something he's not taking for granted.
7. His First Car is Cool
His first car was a cool one – but then, all his cars are likely very cool in his industry. His first, however, was a 1956 Chevy Bel Air, and he still has it. In fact, it's one he is working on regularly, and it is one car he finds a lot of pride in owning. It's par for the course with his line of work, though.
8. He's Had a Lot of Downs
Throughout his career as a street racer, he's had downs. He hasn't had as many downs as he has had good moments from the outside looking in, but he's lost, he's wrecked, he's been injured, and things have not always been so good. He's persevered, however, and it shows in his successful nature and good attitude.
9. His Family Supports Him
If you take up a career like this one, you know you need some big support from home. Fortunately for Brandon, his family supports all he does, and they never waver in that support. What he does has almost become a family business.
10. His Father is a Business Owner
One thing that has helped both Brandon and his father is the fact that his father owns a construction company, and Brandon is his main man. He is the electrician for his father's company, and he is also the project manager. This does help with his travels and with his work time, and that's been a blessing.
Tell us what's wrong with this post? How could we improve it? :)
Let us improve this post!