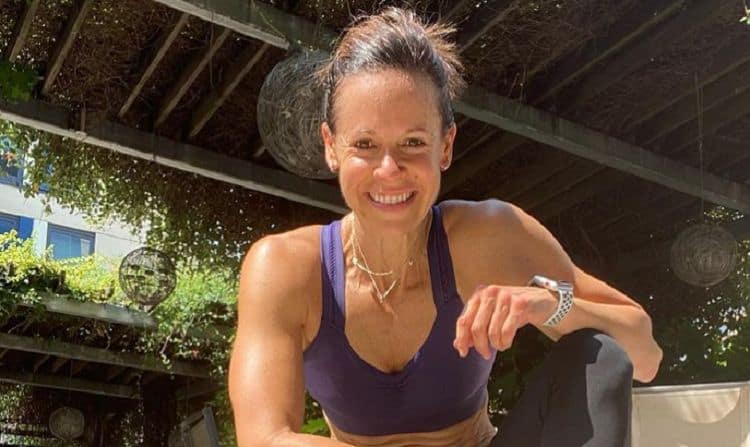 Jenna Wolfe has been working in the news industry for more than 25 years. During that time, she has held several different roles and by the mid-2000s she had become a fixture on our screens. As a journalist, Jenna has always been very passionate about her work and she's dedicated to keeping her viewers up to date. As a result, she has become a reliable and trustworthy source. Even though she has already accomplished a lot in her career, there are still lots of things that Jenna would love to do. Since she is known for being a very driven person, we'll probably see her accomplish many of those things sooner than later. Keep reading to learn 10 things you didn't know about Jenna Wolfe.
1. She Was Born In Jamaica
Jenna had a very interesting upbringing and she got the opportunity to live in different countries at an early age. She was born in Jamaica where she lived for the first few years of her life. She and her family when moved to Haiti where she was primarily raised. Jenna moved to the United States when she was a teenager.
2. She Is Jewish
Jenna was born into a Jewish family, and she was raised in the faith. During an interview with Jamaica Observer, Jenna said, "It wasn't a STRICT Jewish home, but we still managed to observe all the Jewish holidays, despite living out of the country. We celebrated Hanukkah on the beach, and both my brother and me were bar and bat mitzvah'd while living in the islands. My parents wanted us to know and appreciate our religious heritage to be able to decide, upon adulthood, how we wanted to live our lives and raise our children. They made sure we understood that we can still maintain our beliefs regardless of where we're brought up."
3. She's Passionate About Fitness
Reporting the news certainly isn't the only thing that Jenna loves to do. She's also very passionate when it comes to health and fitness. Regular exercise has proven to have lots of great benefits for her body and her mind. Not only does she enjoy doing her own workouts, but she also decided to become a personal trainer.
4. She's Done Some Acting
Jenna's time on TV hasn't been solely focused on journalism. Jenna's IMDB page reports that she has three acting credits. Most recently, she appeared in two episodes of Homeland in 2017. That said, it doesn't appear that she has any serious interest in pursuing an acting career.
5. She's A Mother
In 2013, Jenna shared that she is a lesbian. She has been in a relationship with fellow journalist Stephanie Gosk for several years. The couple has two children together. Even though Jenna has done lots of awesome things in her life, being a mother is easily the thing that she's most proud of.
6. She Speaks Three Languages
Being able to speak more than one language is something that can come in handy no matter what you do in life, but this is even truer for people who travel often and/or have lived in different parts of the world. In addition to being fluent in English, Jenna also speaks French and Haitian Creole.
7. She Plays The Guitar
Jenna is truly a woman of many talents and one of those talents is making music. Based on a photo on her Instagram account, we know that Jenna knows how to play the guitar, but it's unclear exactly how long she's been playing. Her love of music is something she enjoys sharing with her children.
8. She Would Love To Host SNL
No matter how many things Jenna achieves, she isn't the type of person who likes to get complacent. She is constantly working towards her next goal. During an interview with Going Beyond Movement, Jenna shared that one of her biggest dreams is to host Saturday Night Live. She would also love to be a talk show host.
9. She Enjoys Being Outdoors
Jenna's schedule can get pretty hectic, and sometimes it's nice to be able to sit back and unplug from everything. For Jenna, being outdoors has become the perfect way for her to do that. Jenna loves being outside and she has lots of love and appreciation for the beauty of nature.
10. She Isn't Interested In Fashion
Most people who spend a lot of time in the spotlight have no choice but to think about fashion, but that has never been Jenna's thing. She told Going Beyond Movement, "I actually don't know that much about fashion and style. I know what makes me feel strong. I know what gives me confidence. I know what gives me comfort. My style ranges from a white t-shirt, blue jeans and pumas, to a great workout outfit (grey/orange are my favorite colors this week)."Haiti