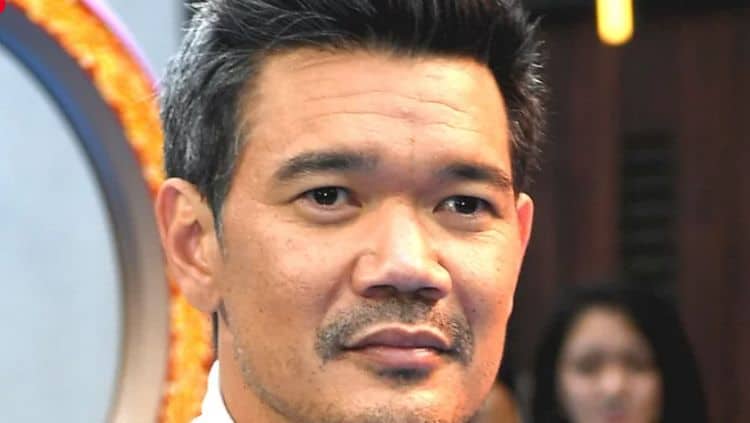 Destin Daniel Cretton has been working in the entertainment industry for nearly 20 years. Although he was completely unknown at the start of his career, is now one of the most talked-about filmmakers in the business. He is best known for directing and producing the 2019 film Just Mercy which starred Michael B. Jordan. However, Destin's latest project will likely be the thing that really puts him on the map. He wrote and directed the 2021 movie Shang-Chi and the Legend of the Ten Rings. As part of the Marvel Comic Universe, the project already had a built-in fan base, and Destin knew that he couldn't disappoint. Continue reading to learn 10 things you didn't know about Destin Daniel Cretton.
1. He Comes From A Diverse Background
Destin was born in Hawaii to an Asian mother and a white father. Although he had a good upbringing, he came from very humble beginnings. He and his family of eight lived in a small two-room house for much of his childhood. Even though they didn't have much, living in such close quarters strengthened their relationships.
2. He's Happily Married
For the most part, Destin doesn't like to share much information when it comes to his personal life. However, he loves shout out his wife, Nikki, out on social media. The couple has one child together. Nikki doesn't work in the entertainment industry but she does have her own business.
3. He Studied Communications
Destin's path to becoming a filmmaker included lots of twists and turns. After graduating from high school, Destin went on to study communications at Point Loma Nazarene University. A few years after earning his bachelor's degree, he decided to further his education by studying filmmaking at San Diego State University.
4. He Started Making Movies As A Child
Storytelling has been an important part of Destin's life for as long as he can remember. He and his siblings loved to put on performances at their house and they were eventually gifted a camera so they could record their productions. It didn't take long for those around him to realize that Destin was very talented. Despite this early connection, making movies remained a hobby for Destin for many years.
5. He Likes To Travel
Destin's work in the entertainment industry has allowed him to see more parts of the world than he probably could've ever imagined. Some of the places he's gone to are the United Kingdom and Hong Kong. Not only is traveling a good experience in itself but it's also helped Destin stay creative and inspired.
6. He's A Low-Key Kind Of Guy
Destin's career isn't the only place where he's mastered the art of staying behind the scenes. In an industry where people are known for being flashy and thirsty for attention, Destin hasn't let that change him. He has always been a very private person and he likes to keep his personal life to himself.
7. He Doesn't Have Any Acting Credits
There are lots of filmmakers who also act or, at the very least, like to be part of their own projects. That has never been Destin's style, though. Throughout his career, he hasn't had a single acting role. There's no information to indicate that he has any interest in being in front of the camera.
8. He Was Homeschooled
Even though Destin grew up in a very small house, he spent a lot of time there. Destin was raised in a very religious household, and his mother homeschooled him and his siblings. Despite not coming from much, Destin and all of his siblings went on to attend college. It's unclear if religion continues to play an important role in his life.
9. He Didn't Watch TV Growing Up
Since Destin is a filmmaker, lots of people would probably assume that he spent a lot of time watching movies and TV shows when he was a kid. In reality, however, that wasn't the case at all. According to Maui News, Destin wasn't allowed to watch TV when he was a kid. However, his mother did encourage Destin and his siblings to make their own movies.
10. He Likes To Break Stereotypes
As a person of color, Destin is no stranger to how racial and ethnic stereotypes can be harmful. This is especially true when those stereotypes are promoted in the entertainment industry. In his own work, he has made it a point to fight against stereotypes as much as possible. He hopes to be able to use his platform to provide a wide range of opportunities that show people in different lights.stereotypes
Tell us what's wrong with this post? How could we improve it? :)
Let us improve this post!