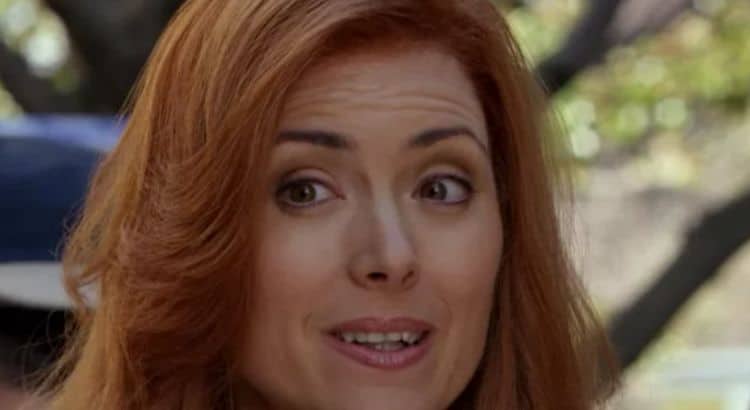 Gina Garcia-Sharp doesn't have the longest acting resume, but don't let that fool you. She's still had a very impressive acting career. Since starting her career 25 years ago, she's gotten the chance to be part of some cool projects. She is most recognizable for her recurring role as agent Sharp in the TV series Criminal Minds. Even though she wasn't one of the show's stars, she still left a lasting impact on many viewers. Unfortunately for Gina's fans, she hasn't made an on-screen appearance since 2020. She also doesn't appear to have any projects in the works. However, we certainly hope that we haven't seen the last of her. Continue reading to learn 10 things you didn't know about Gina Garcia-Sharp.
1. She's From Arizona
Gina has chosen to stay pretty private during her career. As a result, there isn't much personal information about her on the internet. However, during an interview with Voyage LA, she mentioned that she grew up in Arizona. These days, however, she is living in the Los Angeles area. It's unclear how long she's lived there.
2. She Loves Spending Time Outdoors
There's something about fresh air that can change a person's mood for the better. In her free time, Gina really enjoys being outside. Whether she's simply going for a walk or relaxing by the water, she is definitely someone who appreciates nature and everything it has to offer. As someone who works in a busy industry, Gina's time outdoors is probably the perfect opportunity for her to relax and recharge.
3. She Has Behind the Scenes Experience
Gina's work as an actress is what many people recognize her for. However, some may not realize that she has also done some work from the other side of the camera. In 2003, she made her debut as a writer, director, and producer with a short film called Don't Make Me Laugh. She has also been a casting director.
4. She's A Wife and Mother
Finding a balance between work and home can be challenging, and this is particularly true for people who work in demanding fields. However, Gina has found the time for both. She has been happily married for more than a decade and she and her husband have one child together. Spending time with them is her favorite thing to do when she isn't working.
5. She Dropped Out of College
There are lots of people who believe that dropping out of college is a sign of failure, but Gina is proof that that isn't true. She told Voyage LA, "…when I took Poli Sci exactly three times, at three different colleges, between Arizona (where I grew up) and Los Angeles, I eventually dropped out, exactly three times. I always thought it was because I wasn't bright enough to grasp the complicated concepts. It wasn't until much later that I realized the potential and desire were there, but I'm just not wired for conventional academia."
6. She Was in an Episode of Modern Family
Some actors spend their entire careers hoping to get a gig on a successful show. Fortunately for Gina, she has gotten to experience this several times. On top of her role in Criminal Minds, Gina has also been in popular series like Modern Family. She was in an episode of the show in 2012.
7. She Hosted a YouTube Show
One of the reasons Gina's acting has been somewhat slow is probably because she's been focused on something else. In 2018, she began hosting a YouTube show called Politics For Smart Dumb Dumbs Like Me. When describing the show to Voyage LA, she said, "Politics for Smart Dumb-Dumbs, Like Me!" are short, silly, non-partisan, educational-adjacent videos I make and share on social media, about what's happening in politics and the structure of the U.S. government." Unfortunately, it doesn't look like the show is still in production.
8. She's Not Really Into Social Media
When most people want to see what someone is up to, social media is the first place they look. Unfortunately for Gina's fans, they will find that she isn't as into social media as lots of other actors. Although Gina does have an Instagram account, she doesn't have a large following and she doesn't seem to be overly focused on building one.
9. It's Unclear If She's Had Formal Acting Training
Studying acting in a formal setting is par for the course for lots of professional actors, but there are also lots of people who decide to jump right into the audition process. We weren't able to uncover whether Gina has had any acting training. That said, it doesn't appear that she studied acting in college.
10. She Likes to Take Pictures
We've all heard the phrase "a picture is worth a thousand words" and that thought holds true for a lot of people, including Gina. Gina's Instagram profile shows that she really enjoys taking pictures – especially of her son when they're enjoying the outdoors together.