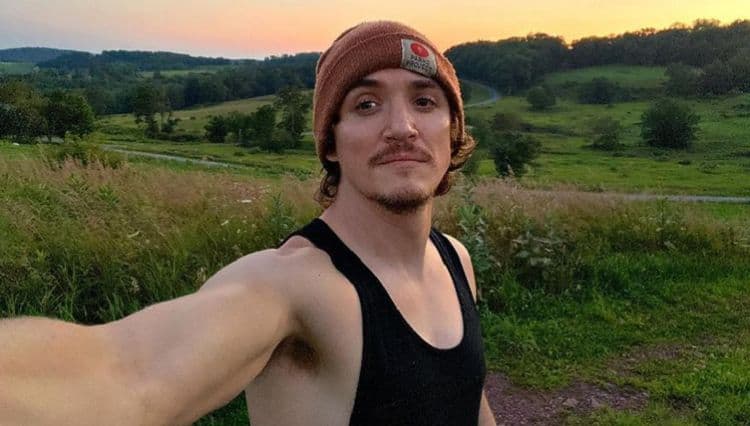 Kyle Gallner has been acting professionally for more than half of his life, and he has an awful lot to show for it. During his career, he has gotten to work with some of the biggest names in the industry. From the big screen to the small screen, Kyle has made it clear that he's fully capable of playing all kinds of different roles. Every time he steps in front of the camera, Kyle does his best to put on an incredible performance that viewers won't soon forget. In addition to the projects he's already put out, he has a few other things in the works that will be released over the next few years. Continue reading to learn 10 things you didn't know about Kyle Gallner.
1. He Was In A Band
Being an actor is what the world knows Kyle for, but he is also a musician. He and his friend and fellow actor, Jake Abel, were in a band called The Third Kind. The group has since disbanded and it doesn't appear that Kyle is still focused on creating or releasing music. However, it's likely still something he does as a hobby.
2. He's From Pennsylvania
Kyle was born and raised in West Chester, PA which is located just outside of Philadelphia. The area is known for having been the birthplace of lots of talented and successful people. It was there where he initially developed an interest in acting. As far as we can tell, Kyle no longer lives in Pennsylvania.
3. He's A Family Man
Kyle's career may take up a lot of space in his life, but it's certainly not the most important thing he has going on. He is a dedicated family man who always puts his loved ones first. He has been happily married to Tara Ferguson since 2015 and the couple has two beautiful children together.
4. He's Had A Supernatural Experience
Do you believe in ghosts? Kyle Gallner certainly does. Throughout his career, he has appeared in some horror projects, and while on the set of The Haunting in Connecticut, he had some strange experiences. Kyle told Too Fab, "We were staying at this super haunted hotel in Winnipeg. It was a hotel that was originally built for all the workers who are building the railroad. It's the classic like, "Somebody killed themselves on floor 13." Like it's one of those hotels, and I had all these weird things happen. I would hear stuff all the time. If I got in the shower, it would sound like all of my doors are slamming or when I was laying in bed, it felt like somebody punched underneath the bed."
5. He Has More Than 60 On-Screen Credits
Lots of people who have seen Kyle's work would argue that he doesn't get nearly as much credit as he deserves. While that is very true, his resume definitely speaks for itself. To date, he has 60 on-screen credits which include three projects that have yet to be released. If he continues at this pace, he could easily reach 100 credits in a few years.
6. He Doesn't Like Flying
Kyle has had to do a lot of traveling over the course of his career, but visiting new places isn't always an exciting experience for him because he hates flying. Kyle has been quoted saying, "I am terrified of flying. I am a wreck right before I get on an airplane. That, and the ocean. I can only get in there for 10 minutes, I have this strong urge to run out and I won't go back in for the rest of the day. I've always been like that."
7. He's A Dog Lover
If anyone out there was wondering whether Kyle is a dog or cat person, the answer is dog person all the way. The phrase that "dogs are man's best friend" rings true in his life. He is a very proud pet parent and based on some of his Instagram photos it looks like he has more than one dog.
8. He Loves The Outdoors
Even though Kyle has been in the entertainment industry for most of his life, he still knows how to appreciate the simple things the world has to offer. When Kyle isn't busy working, you can usually find him outdoors enjoying the beauty of nature. He loves doing things like going hiking and exploring.
9. He Open Heart Surgery As A Child
Kyle is known to have a long vertical scar on his chest, but not everyone knows how he got it. Many will be surprised to know that Kyle underwent open heart surgery when he was just four years old. We weren't able to find any information on what kind of health issue he had that resulted in him needing surgery.
10. His Sister Got Him Into Acting
Kyle doesn't come from a family with a history in the entertainment industry, but he does have a sister who was also interested in acting. It's actually thanks to her that he started his career. While talking to Neptune Pirate Radio, Kyle said, "she [his sister] went to go audition for a, an agent, and I went along, and the woman there asked if I was auditioning. And I said yes. So. I auditioned."
Tell us what's wrong with this post? How could we improve it? :)
Let us improve this post!