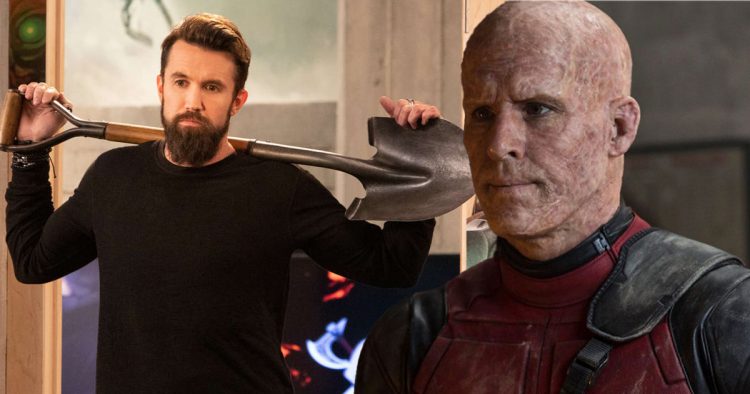 What does Blake Lively's famous husband, Ryan Reynolds, have in common with actor Rob McElhenney? They bought a Welsh football club together, of course. Rob McElhenney and Reynolds purchased the Wrexham A.F.C. together in the fall of 2020, and now they are business partners, sports enthusiasts, and friends. And no one told Blake Lively about it until it was a done deal, or did they? Ryan Reynolds joked in an interview that he bought a football team, and then he remembered that perhaps he might mention that minor detail to his wife and the mother of his three (almost four) children. Was he joking? And what else have these two actors learned since buying a football team? Here's everything you did not know.
Ryan Reynolds Did Speak to Blake Lively Before Purchasing a Professional Sports Franchise
He might have joked about the fact that he did not, but he did. We all have a marriage rule – at least my husband and I do, and I always assumed everyone does – in that you can make any purchase you want so long as it doesn't exceed a certain dollar amount. If the item you'd like to purchase exceeds a specific dollar amount, you have to consult your spouse first. Ryan Reynolds is no dummy. He knew buying a football franchise would fall into the 'talk to my wife about it first' category, so he did just that.
"First off, let's back the truck up – I would not just buy a team and then tell my wife. I don't make unilateral decisions on milk. So, no, we talked about it. She saw some of the things – the blind spots – that I didn't see, and I saw some of the other blind spots," he said of the joint decision to purchase a sports franchise with his friend Rob McElhenney. He joked about a few things but knew he needed to speak to Lively first.
Rob McElhenney's Wife Was Quick to Approve His Decision to Purchase a Sports Franchise
McElhenney's wife is actress Kaitlin Olson. She and McElhenney both starred in the hit show It's Always Sunny in Philadelphia together. That's how they met, and that's where they began dating. They chose to keep their relationship private for a while after the second season began filming, and they decided to move forward with their relationship. The couple wed in 2008, and they've been raising their two sons and living their dream ever since.
Rob and his wife are not new to the business ownership situation. They purchased a bar in Philly in 2009. They remanded it from Skinner's Bar to Mac's Tavern, and it was a success. When McElhenney approached his wife with the crazy idea that he and Reynolds would jointly purchase a football franchise, she didn't hesitate. "I spoke with my wife about it before we really made the decision to move forward, and she was very excited. She knew it was my dreams," he said of his wife's reaction. When your spouse knows what you want, they know they have to support you. Seeing as how it wasn't Reynold's dream when he approached his wife, she was a little more cautious about the new and outlandish idea.
How is Business Partnership Going for McElhenney and Reynolds?
These two went in a little blind. They didn't know anything about Wrexham, the area, or the entire situation. But that might be what helped them make the difference they made. They didn't know what they didn't know, so they didn't have to think about it. All they knew was that this soccer team was the third oldest team in the world and that they wanted to see them promoted to a better league. And to further shock their fans, Rob McElhenney and Ryan Reynolds had never met in person prior to their decision to buy a soccer team together.
What makes a pair of actors who had never met want to go into business together on something so big? Their desire to do good, of course. Unsurprisingly, the hardest part for both of these men has become letting go of players. They don't like to get rid of someone. It's hard 'firing' someone from a team and they don't enjoy that aspect of the work. If you are curious to follow along on their newfound journey of sports ownership, you can watch the documentary they made. It's on Hulu, and it is called Welcome to Wrexham. We promise it's a situation that will make you laugh – it is two hilarious actors, after all – but also come to understand the team's history and the journey they are on.
Tell us what's wrong with this post? How could we improve it? :)
Let us improve this post!