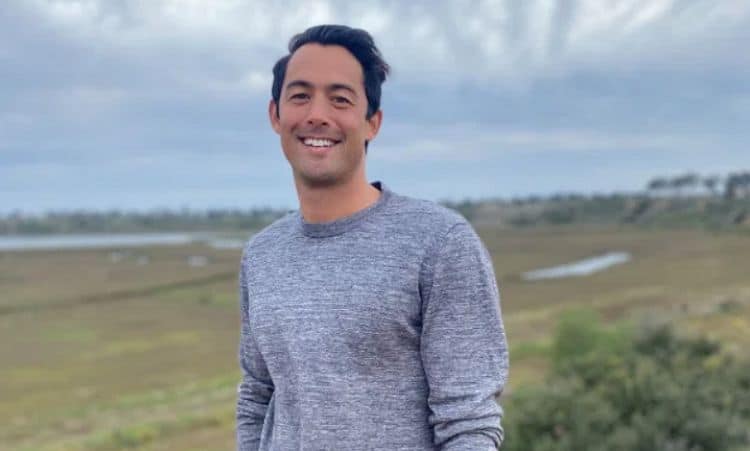 There are lots of people who believe you can't have it all, but those people have clearly never met Andrew Milcovich. He's good-looking, smart, successful, and fun. The only question that remains is if he'll truly be what Katie Thurston is looking for? Andrew is one of nearly three dozen men who is competing to win Katie's love on season 17 of The Bachelorette, but he isn't worried about the competition. He has already made a good enough impression on Katie to make it through the first round of eliminations, and he's looking forward to being around until the very end of the season. Keep reading for 10 things you didn't know about Andrew Milcovich.
1. He Comes From A Diverse Background
Andrew was born and raised in California, however, both of his roots extend far beyond the state. His mother is Filipino and his father is Croatian. He is closely connected to all of his roots and he is thankful for the cultures that have helped shape him into the man he is today.
2. He Is 31
At 31-years-old, Andrew is only about a year older than Katie Thurston. This also makes him several years older than many of the other contestants. While age doesn't seem to have come up in the competition just yet, there's a chance that it could end up becoming an important part of Katie's decision. Over time, she may see that some of the younger guys aren't as serious about commitment.
3. He Was A Professional Athlete
Andrew has always loved to stay active, and sports have been a great outlet for him to do that. He was a member of the water polo team during his time at Pepperdine University where he was voted All-American. He then went on to play a year of professional water polo in Hungary.
4. He Is A Lawyer
When it comes to his career, things are going extremely well for Andrew. After earning his bachelor's degree from Pepperdine, Andrew stayed at the school to earn his law degree. He currently works as deputy district attorney for the Orange County District Attorney's Office.
5. He Likes To Travel
Andrew may have a pretty hectic job, but he still likes to find time to get out and enjoy life. He's an adventurous person who loves to travel and see what different places have to offer. In addition to having visited lots of places across the United States, he also took a trip to Thailand. Since we know he's always up for a good adventure, there's no doubt that Andrew plans on going to a lot of other great places in the future.
6. He Comes From A Close Family
Not everyone is fortunate to have a close relationship with their family, Andrew is very thankful that he's one of the lucky ones. His family is very important to him and he loves being able to spend time with them as often as possible. The fact that he's family-oriented will probably be a big plus to Katie.
7. He Is A Prankster
Don't get it twisted, Andrew might be a lawyer but that doesn't mean that he doesn't know how to kick back and have a good time. His bio for The Bachelorette reveals that he loves pulling pranks on people, so it's important for whoever he ends up with to have a good sense of humor. Fortunately for him, Katie seems to be the type of person who loves to laugh and joke around.
8. He Is Bilingual
If you've ever tried to learn another language, then you know just how difficult it can be. Needless to say, it's always impressive when people are able to master multiple languages. According to Andrew's LinkedIn profile, he speaks Spanish although it's unclear if he's fluent.
9. He Likes Being Out In Nature
Everybody needs a place they can do to decompress and recharge after a stressful day of being out in the world. For Andrew, that place is outside. He enjoys spending time outdoors and has lots of appreciation for the beauty of nature. He loves doing things like hiking, relaxing on the beach, and sightseeing.
10. He Is Into Woodworking
The fact that Andrew has a lot of hobbies and interests means he and Katie should have no shortage of things to talk about. Andrew's Bachelorette bio mentions that woodworking is one of his hobbies. Unfortunately, we weren't able to find any photos of his work. If we're lucky, though, we might get to see him bust something out during the season.