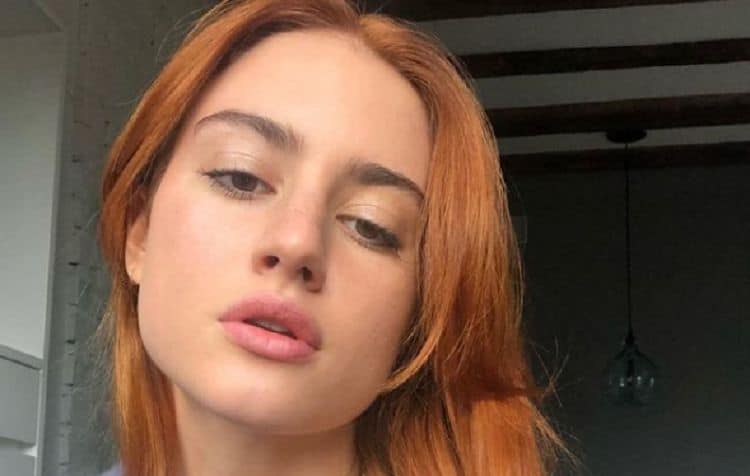 Grace Van Patten started acting professionally in 2006, and by 2017 she was widely considered one of the most highly anticipated up and coming stars. However, it wasn't until more recently that she began to really reach the peaks of potential people imagined for her. She will have a main role in the upcoming TV series Nine Perfect Strangers. The highly anticipated show could prove to be the perfect opportunity for Grace to take her career to the next level. Her rise to the top may be taking longer than most people thought it would, but her time is definitely coming and it's right around the corner. Keep reading to learn 10 things you didn't know about Grace Van Patten.
1. Her Father Is An Actor
Most people would agree that acting is something that simply runs through Grace's veins. She comes from a family of successful actors. Her father, Tim Van Patten has been in the industry for more than 40 years. In addition to acting, he is also a writer and director. Grace's aunt and uncle, Joyce and Tim Van Patten, are also successful actors.
2. She Made Her Debut In The Sopranos
There aren't too many actors who can say they made their professional acting debut at eight years old in one of the most legendary TV shows in recent history. Grace, however, can definitely say that. Her first TV role was in an episode of The Sopranos in 2006.
3. She Has Theater Experience
Being in TV shows and movies is easily what Grace is best known for, but she also has a thespian side. In 2017, she played Julie in a production of The Whirligig at the Pershing Square Signature Center. There's a good chance we'll see her do more theater at some point in the future.
4. She's A Fashionista
Entertainment and fashion have had a very close relationship since the inception of both industries. As an actress, Grace always wants to look her best whenever she's in front of a camera, but she also has a natural when it comes to putting outfits together. Grace is a very stylish person and she has the right amount of sauce to pull of almost any kind of outfit.
5. She Planned On Going To USC
After graduating from Fiorello H. LaGuardia High School, Grace wanted to study acting at the University of Southern California. However, she decided to take a year off to attend community college and go on auditions. Things began to take off for her and she never returned to her plan of going to USC.
6. She Would Love To Own A Motorcycle
Grace may not fit the stereotypical image that most people have of a biker, but that doesn't mean she doesn't have an interest in motorcycles. During an interview with W Magazine, Grace said, "I had a mini chopper when I was like, eight years old I really want one here, but it's kind of pointless in the city."
7. She Loved Playing Sports As A Kid
Acting has been the main focus of Grace's life for several years, but it's not the only thing she's ever been interested in. When she was younger, she loved playing sports and she even wanted to attend a high school named Poly Prep because it was known for its sports. Grace continues to play for fun. She especially loves to play basketball and volleyball
8. She Knew She Wanted To Do Tramps As Soon As She Saw The Script
There are some roles that can take a while to grow on people, but that wasn't the case for Grace's role in the movie Tramps. From the moment she read the script, she knew that she wanted to be a part of the project and she was excited to get the opportunity to tell Ellie's story.
9. She Has A Boyfriend
Grace is beautiful, talented, and successful which means that she has probably earned a spot right at the top of lots of people's crush lists. Those people, however, are in for a rude awakening. Grace appears to be in a relationship although she hasn't shared any information about her boyfriend. While it's unclear exactly how long they've been together, the couple seems to be happy and enjoying life together.
10. She's Passionate About Human Rights
Taking a stance on major issues isn't something that everyone has the courage to do, especially those in the entertainment industry. But Grace has no problem standing up for what she thinks is right. She has used her platform to help shed light on issues such as police brutality, racism, and politics.
Tell us what's wrong with this post? How could we improve it? :)
Let us improve this post!