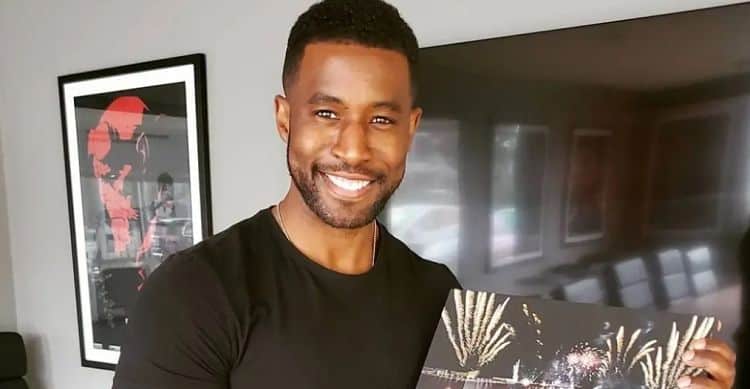 Gavin Houston has a huge fanbase, and it's not exactly a mystery why this is true. He's talented, handsome, and he comes across as a genuinely nice guy. "The Haves and the Have Nots," star is famous for his work on the Tyler Perry created show that's aired on Oprah's network, but it seems his fans know little about his personal life. Does the star prefer to keep his private life to himself, or is this just something that the fans have done on their own? Let's find out.
1. He is in His 40s
He doesn't look like a man in his 40s, but men do manage to age so well and so gracefully. Gavin Alexander Houston was born on December 10, 1977, and he carries every moment of his almost 44 years with elegance and grace.
2. He is From New York
He's a New Yorker, but he's lived around the country – he also travels often and spends time in other cities working. Actors don't always have a home they live in full time when they're regularly working, so it's always interesting to see what they consider home versus where they live.
3. He is a Soap Star
Did you know that before he got his start with Tyler Perry on OWN, he was a soap star? He spent several years in the early 2000s working on "Guiding Light," and he also made several recurring role appearances on other shows. One example is "General Hospital," where he was Sly Thomas back in 2010.
4. He is Close to His Family
He was born and raised with his mother, his father, and his sister. His mother is Colette Houston. His father is Lloyd Houston, and his sister is Tonza. His sister is the oldest child in the family, and Gavin Houston is the baby. He remains close to his family.
5. He is a Florida Gator
We mentioned he was from New York but that he moved around a bit as he got older. He lived for several years in Gainesville, Florida, where he attended college at the University of Florida – arguably the best school in Florida and the best in the SEC. We are also quite biased. Go Gators!
6. He is a Child Actor
Is? Was? Either way, Gavin Houston spent time growing up working as an actor while he was still a child. He's always known what he would do with his life, and he did not deviate the course. He spent some time making appearances on shows such as "The Cosby Show," and more during his time as a child actor paving his own way in the business.
7. He Has Been Around
We know him from his hit OWN show, but did you know he's been on several other networks and in several other shows? Aside from his child acting stint and his time in daytime soaps, he also spent time making appearances in shows like "Without a Trace," and "The Wizards of Waverly Place," and more.
8. He's a Dad
Gavin Houston has a child of his own. He has a daughter, but he speaks very little of her publicly of her. We do know her name is Zoey, and we do know that she's older. She's an adult in her late teens or early 20s in 2021, and he does not speak of her or her mother often. He is, however, a proud father, and he makes that clear to anyone who asks.
9. He is Inherently Private
If you want to know if he is single or with someone or available or whatever, you're not going to find out here. Houston is a man who values his own privacy and the privacy of his daughter first and foremost, and he is not into sharing much of his personal life with the rest of the world. While it is frustrating to his fans, it's honestly no one's business and his every right to keep his private life, well, private.
10. He Doesn't Address Rumors
The world sometimes makes inaccurate assumptions about actors based on the characters that they play. Gavin Houston, for example, plays a gay man on television. His fans know him as a gay man because of his character, and many wonder if he might be gay in reality. Though he's hinted at being in a relationship with a woman in the past – around 2016 if we are not mistaken – and he has a daughter of his own, he's not confirmed or denied any rumors. Though, again, we don't think he should have