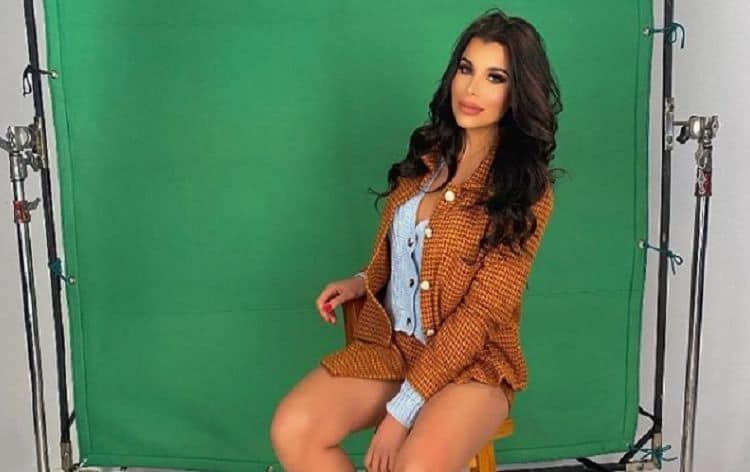 Charlotte Caniggia is a name that many Americans may not be familiar with. However, in her home country of Argentina, she has become quite the star and she's still on the rise. At this point, it seems like only a matter of time before she gets attention from all over the world. She is best known for being a reality TV star. Most notably, she was one of the stars in the MTV series Caniggia libre. She is also in a new reality show called Mexico Acapulco Shore: The family back in Acapulco. Her pretty face and bold personality have made her the perfect fit for being in front of the camera, and she really seems to enjoy her time in the spotlight. Continue reading to learn 10 things you didn't know about Charlotte Caniggia.
1. Her Father Is A Soccer Legend
If the last name Caniggia sounds familiar to you, then you have heard of Charlotte's father, Claudio Caniggia, who had a very successful professional soccer career in Argentina. He competed in the World Cup in 1990 and 1994 and was an important member of both teams. In 2019, Claudia found himself in some controversy when he decided to divorce his wife (Charlotte's mom) so that he could marry a model nearly 30 years his junior.
2. She Has Participated In Several Competition Shows
Caniggia libre is probably the first thing that comes to mind when people think of Charlotte's TV experience. However, she has also been a part of quite a few competition shows including Argentina Showmatch: Bailando 2012 and Italy L'Isola dei Famosi (Celebrity Island). She has not won any of the shows she's competed on.
3. She Has Acting Experience
Reality TV isn't the only time Charlotte has gotten in front of a camera. She has also had a few acting roles over the years. Most recently, she was in a movie in 2018 called Bañeros 5: Lentos y cargosos (Bathtub 5: Slow and Heavy). She also has some theater experience. It's unclear if she has plans to really try to have a professional acting career.
4. She Has A Huge Social Media Following
Social media has made it possible for people to become famous without ever having to really do anything, and that's something Charlotte has benefited from. She currently has 2.6 million followers on Instagram and that number is probably going to continue to grow in the years to come.
5. She Loves Hanging Out By The Water
When the weather is nice, Charlotte loves to spend her days relaxing at the beach or laying out by the pool. Needless to say, she makes it a point to keep her body bikini ready at all times. This also gives her plenty of opportunities to take pictures to post on her Instagram account.
6. She's A Private Person
Even though Charlotte is a social media influencer and a reality TV star, she has been relatively selective about what she chooses to share with the public. Like lots of other young influencers, she does her best to keep her private life separate from the persona she's built on the internet.
7. She Has A Twin
For those who are lucky enough to have good relationships with their loved ones, family can be one of the most important things in the world. Charlotte has a twin brother named Alex who was also the star of Caniggia libre. The two appear to have a very close relationship.
8. She Dated A Famous Argentinian Singer
Despite the fact that she has tried to keep her life out of the media, relationships are always a hard thing to keep hidden. She dated Argentinian musician Ezequiel Medina but the couple's relationship took an unfortunate turn. They both accused each other of domestic violence and Charlotte was seen in public with bruises on her arms.
9. She Loves Fashion
Charlotte always likes to look her best and she takes a lot of pride in what she wears. She has a great sense of style and she knows how to put an outfit together for any occasion. Based on her Instagram account, it appears that she's also done some modeling in recent years.
10. She Has No Interest In Soccer
Since Charlotte's dad was such a talented soccer player, most people would assume that she developed an interest in the sport herself. However, that couldn't be any further from the truth. Not only did she never play soccer, but she doesn't even care to watch it as a spectator. She has even asked interviewers not to ask her about soccer because she simply doesn't know much about it.
Tell us what's wrong with this post? How could we improve it? :)
Let us improve this post!