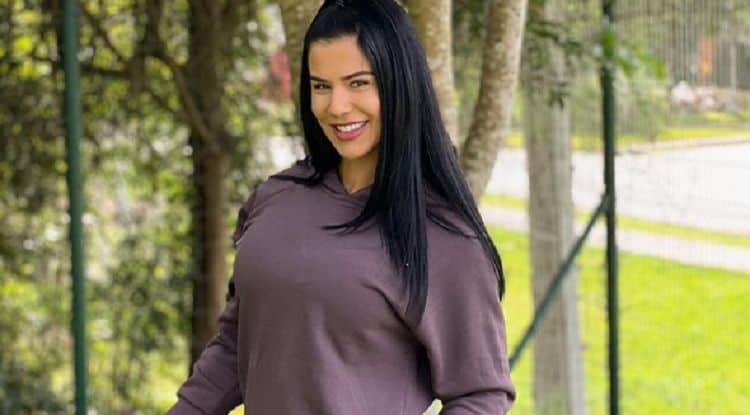 There are some people who shy away from doing heavy lifting at the gym because they're afraid their muscles will become too bulky. Eva Adnresssa, however, isn't worried about that. She loves to lift and she has the physique to prove it. Over the last several years, Eva has become a well-known fitness influencer and she has reached countless people from different parts of the world. Her commitment to sharing her journey is undeniable and her followers are excited to be along for the ride. Not only has Eva already accomplished a lot of very cool things, but she's ready to do even more in the years to come. Continue reading for 10 things you didn't know about Eva Andressa.
1. She Has A YouTube Channel
At this point in her career, most people are familiar with Eva thanks to her Instagram presence. However, that isn't the only platform where she's built a big following. She also has a YouTube channel that has more than 47,000 subscribers. Her videos have gotten over 3 million views. However, it's been about three years since she posted anything new.
2. She Is Fairly Private
There are lots of social media stars who are well known for sharing content that relates to their personal lives. That isn't the case for Eva, though. She has never really been one to share a lot about her private life online. Instead, she likes to keep her content focused on health and fitness.
3. She Has An Account on OnlyFans
Over the last few years, OnlyFans has become very popular. The platform allows people to share premium (often explicit) content that people can access by paying a monthly subscription fee. Eva has an account on OnlyFans where she charges $17.99 per month to access the content.
4. She Is A Dog Person
Sorry to all of the cat people out there, but it looks like Eva is a proud member of team dog. Several of her Instagram posts show her hanging out with her adorable pups, Crystal and Kyra. Not only have they made appearances on her Instagram profile, but they also have accounts of their own.
5. She Loves Inspiring Others
Sharing her personal fitness journey is a big part of what Eva does, but that isn't the only thing she's interested in. She also loves being able to inspire and empower the people who see her content. At this point, I think it's safe to say that she has certainly helped numerous people decide to get active.
6. She Loves Fashion
Eva spends a lot of her time wearing fitness gear, but don't let that fool you into thinking she doesn't know how to put an outfit together. She has a great fashion sense and she loves being able to share her personality through her clothes. No matter the occasion, she's going to make sure she looks her best.
7. She Is Almost 40
Lots of the people in the fitness space who are popular on social media are still in their 20s. Eva, however, will be turning 38 this year. Her dedication to living a healthy lifestyle has given her a youthful glow. Additionally, her presence shows people that just because they haven't gotten in shape in their 20s — or even by 30 — that it's not too late to get active.
8. She Loves Spending Time Outdoors
Eva Andressa certainly isn't the kind of person who likes to spend all of her time at the gym. She also likes to mix things up by getting outside. When the weather is nice, you can usually catch her out enjoying it. There's something about being out in nature that allows people to relax and recharge. On top of that, Eva also really loves doing outdoor photoshoots.
9. Her Faith Is Important To Her
We weren't able to find any specific information about Eva's religious beliefs, but we do know that she is a woman of faith. In several of her social media posts she has mentioned God and the blessings he's brought into her life. Thanks to her faith, she has been able to overcome all of the obstacles she's faced over the years.
10. She Likes to Set Goals
One of the reasons that Eva has been so successful is because she is a firm believer in setting goals. She is clear about what she wants to accomplish and she always works toward getting those things done. She is also someone who doesn't like to settle or get too comfortable. That being said, it'll be interesting to see what kinds of goals Eva decides to set for herself in the next few years.