Dakota Fanning is one of Hollywood's most successful child actors, with her extensive career since, there's a lot people might not know about her. Fanning's talent and versatility made her stand out from her peers as a child. This helped her carve a niche for herself in the industry.
Dakota Fanning has certainly come a long way from playing the 7-year-old Lucy Diamond Dawson in I Am Sam. More recently, the adult Dakota Johnson portrayed Susan Ford in Showtime's American anthology drama series, The First Lady. Here are 10 interesting things you didn't know about Dakota Fanning.
1. The Movies You Know Dakota Fanning From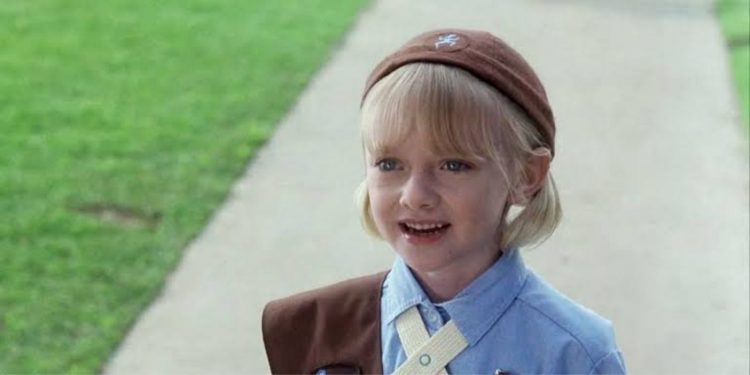 Dakota Fanning's breakout role came at the age of seven with the movie I Am Sam (2001). Since that time, Fanning has been cast in several prominent roles as a child actress, teen actress, and in more mature roles. Some movies she's known for include Uptown Girls (2003) with Brittany Murphy, Man on Fire (2004) with Denzel Washington, The Secret Life of Bees (2008), The Twilight Saga (2009–2012) and Ocean's 8 (2018).
2. Dakota Fanning First Experiences Of Acting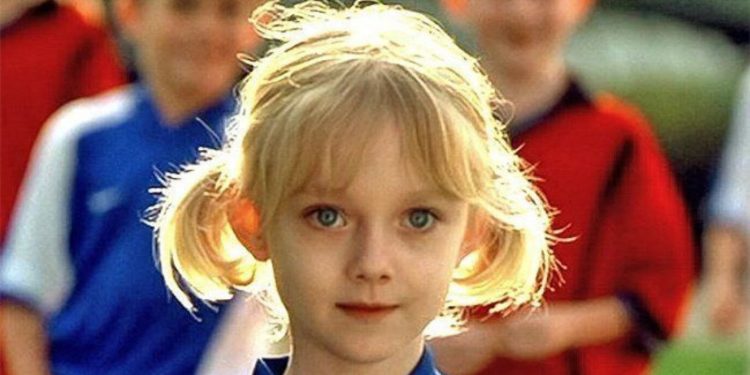 Dakota Fanning was an active and intelligent little child. Her first acting experience began before her professional acting career started at age 5. Fanning was known to act around the house, using her younger sister Elle Fanning as a baby when the scene called for it. Fanning was known for her talents at the Towne Lake Arts Center, a playhouse that organized weekly plays. Parents and observers at the playhouse advised Fanning's parents to consider a career in acting.
3. Dakota Fanning's Popular Roles as a Child Actor
At 5, Dakota Fanning was already appearing in a Tide TV commercial. While most kids her age were still learning to ride a bike, Fanning, at age 6, was already on her way to feature as a guest star on NBC's primetime drama ER (2000). With her breakthrough role in I Am Sam, there was no stopping the child actor.
In addition to Uptown Girls and Man on Fire, She starred with Mike Myers and Alec Baldwin in The Cat in the Hat (2003) as Sally Walden. She then went on to work with Tom Cruise in War of the Worlds (2005) as Rachel Ferrier, Charlotte's Web (2006) with Beau Bridges as Fern Arable, and as a voice actor with Coraline Jones in the stop-motion animated dark fantasy movie Coraline.
4. Dakota Fanning Comes From a Family of Sports Enthusiasts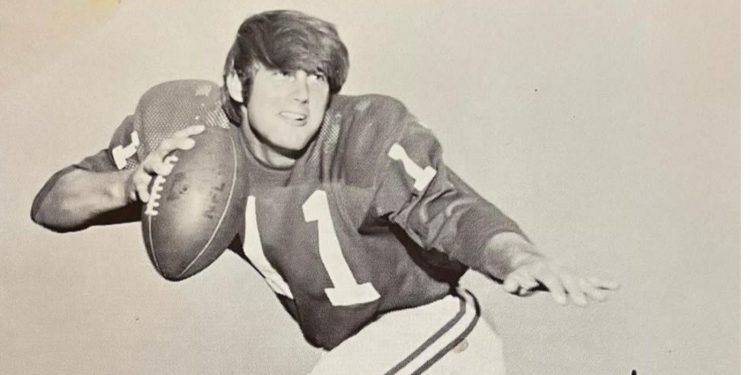 It's not surprising that Dakota Fanning would come from a family of talented individuals. Dakota Fanning's father, Steven J. Fanning, was a minor-league baseball player before retiring to work as an electronics salesman. Fanning's mother, Heather Joy Arrington, was a professional tennis player. Even her maternal grandfather, Rick Arrington, was a former American football player. Dakota Fanning is also the niece of American sportscaster/reporter Jill Arrington who has worked with FOX Sports, CBS Sports, and ESPN.
5. Dakota Fanning is the Elder Sister of Actress Elle Fanning
Where the talents for sports end, acting talents begin. Besides playing the role of a baby for her older sister, Dakota Fanning, Elle Fanning also has a successful career as an actor. Although Dakota is yet to act side-by-side with her younger sister Elle, they've starred in the same movie. In addition, Elle has played a younger Dakota Fanning in I Am Sam (2001) and in the science fiction miniseries, Taken (2002).
6. Dakota Fanning Holds A SAG Award Record
For her superb performance in Jessie Nelson's, I Am Sam, Dakota Fanning received a nomination at the Screen Actors Guild Awards at age 8. This nomination made her the youngest nominee in the awards' history. Although it wasn't her first nomination for an award, it was her biggest at the time. In I Am Sam, Dakota Fanning played the intelligent and inquisitive daughter of Sean Penn's character and the movie was a Box Office success, earning $97.8 million on a production budget of $22 million.
7. The Nominations & Awards Dakota Fanning Has Received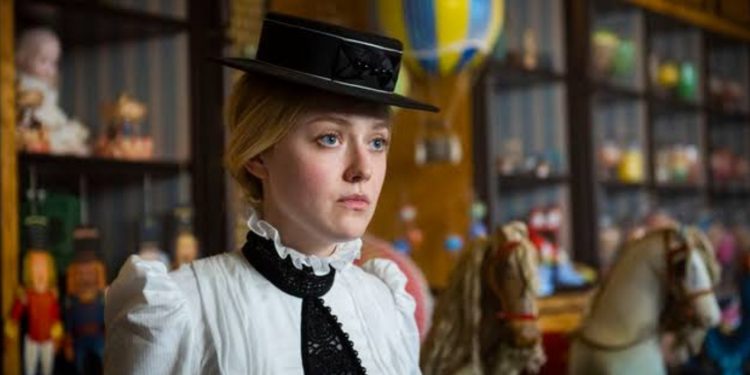 Dakota Fanning may have a young acting career by several standards, but she has received many accolades from reputable awards associations. With more than 30 nominations across different film awards, Dakota Fanning has won about half of them. Some award associations that have recognized her acting performance and received nominations include Screen Actors Guild, Satellite Awards, Young Artist Awards, Saturn Awards, MTV Movie Awards, Nickelodeon Kids' Choice Awards, and Teen Choice Awards.
8. Popular TV Shows Dakota Fanning Was In
Besides her fantastic performances in film, Dakota Fanning has appeared in some notable TV shows. Starring on an episode of ER in 2000 was just the beginning of her television appearance. In the same year, she appeared on an episode of CSI: Crime Scene Investigation.
The next year, in 2001, Fanning played Emily on an episode of Malcolm in the Middle, Young Ellen in The Ellen Show, and Mackenzie on the award-winning American sitcom Friends. Dakota Fanning also played a main role as Sara Howard in the period drama, The Alienist (2018 – 2020). More recently, Dakota Fanning portrayed Susan Ford in The First Lady (2022).
9. Dakota Fanning Made A Forbes List In 2007
Although Dakota Fanning only had two films released in 2007, she had already made a name for herself. On the Forbes list of The Top-Earning Young Superstars in 2007, Fanning sits at number 14. According to the report, Fanning commanded as much as $3 million for major motion pictures. This was way more than many actors and actresses in Hollywood could boast of at that time. Fanning shared the list with other actors like Scarlett Johansson, Kiera Knightley, Daniel Radcliffe, and Hillary Duff.
10. What Dakota Fanning Is Doing Next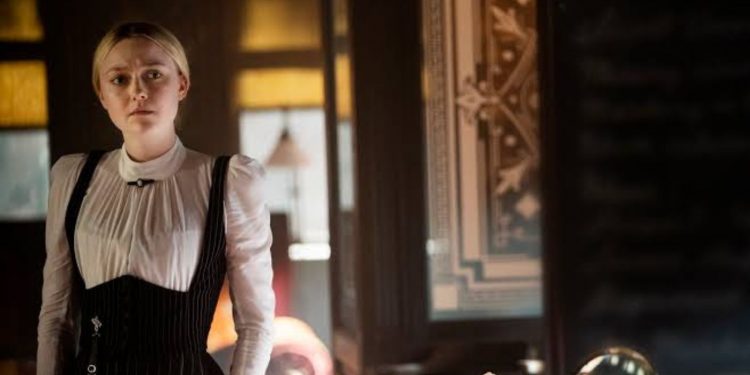 Dakota Fanning and her younger sister, Elle Fanning, founded their film and television production company, Lewellen Pictures. The production company currently has about five titles under it. These include a short comedy Gucci Always Wins (2020), two biographies, comedy-drama The Great (2020) and The Girl from Plainville (2022), a podcast talk show series, One Click (2021), and The Last House Guest still in development.
Fanning will star in 2023's The Equalizer 3. Dakota Fanning is also playing Vianne Mauriac in the upcoming movie, The Nightingale. With the movie still in production, no official release date has been announced.
Read Next: 10 Interesting Facts You Didn't Know About All My Children's Kelly Ripa