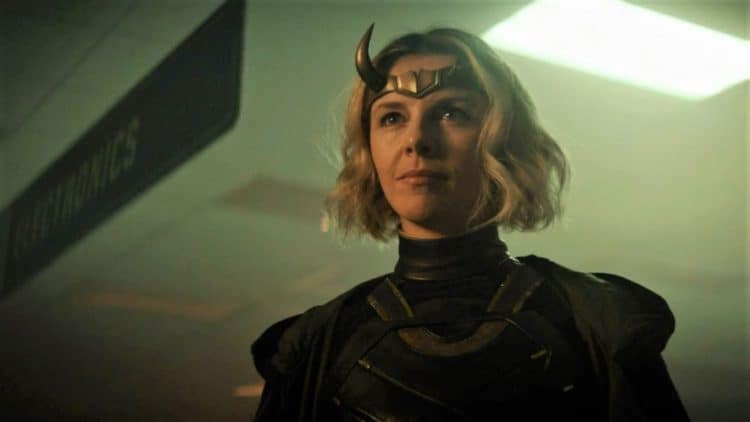 Although this may be hard for some people to believe, it's been almost 20 years since Sophie Di Martino made her first on-screen appearance. In the years since then, she has become an international star and she has gotten to work with some of the biggest names in the entertainment industry. Recently, she even got the chance to join the Marvel Comic Universe (MCU) as a cast member in the new TV series Loki. Being on the show gotten Loki a lot of attention and viewers are hoping the series will be renewed for another season. Even though that announcement hasn't come yet, Sophia's fans will be happy to know that she has some other projects in the works. Here are 10 things you didn't know about Sophia Di Martino.
1. She Didn't Know What She Was Auditioning For When She Went Out For Loki
It's not unusual for the MCU to keep their projects under wraps, even during the audition process. So when Sophia went to audition for the series, she wasn't actually aware of what she was auditioning for. According to ComicBook.com, Sophia said, "I didn't know anything. I was told that it was just an unknown project." She continued, "I knew Kate was directing it. I knew Kate before, I'd worked with her before on a short film. She messaged me to say, 'I'm working on this project,' really vague. 'I'd like to see what you do with this character. Your agent will be in touch.' I just got sent a very short scene between Bob and Sarah and I just did a take for it. I didn't know what it was for."
2. She's A Fan Of Ru Paul's Drag Race
Sophia probably doesn't have much free time to watch TV, but when she does it appears that Ru Paul's Drag Race is one of the shows she likes to watch. In April of 2021, she responded to a tweet aimed at Drag Race fans asking them to come up with a drag named based on their grandmother's first name and the last sweet thing they ate.
3. She's A Writer And Director
Being in front of the camera is what has made Sophia a star, but at this point in her career, she's hoping to become known for other things. In 2020, she made her debut as a writer and director with a short film called Scrubber. She has also done another short film called The Lost Films of Bloody Nora.
4. She's A Wife And Mother
Trying to balance a busy home life with an equally as busy career isn't an easy thing to do, but Sophia manages to get it done. She is married to actor Will Sharpe and the couple has one child together. In fact, she was a new mother while filming Loki and the costume designer made sure to design her outfits so that Sophia had easy access to breastfeed.
5. She's A Formally Trained Actress
Sophia has put a lot of time and effort into sharpening her acting skills as much as possible. Sophia attended the University of Salford where she studied acting and earned a bachelor's degree in media and performance. She signed with an agent after graduating.
6. She Isn't Afraid To Speak Her Mind
There are countless people in the public eye who have a hard time standing up for the things they believe in. They're afraid that if they say the wrong thing they could put their careers in jeopardy. However, Sophia isn't that kind of person. She has consistently used her social media presence to raise awareness about a variety of issues including women's rights and racism.
7. She's A Relatively Private Person
Despite being in the entertainment industry for nearly 20 years, Sophia has always been the type of actress who prefers to stay more on the low-key side. She doesn't post about her personal life on social media and when she does interviews she likes to keep them focused on her work.
8. She Enjoys Fan Theories
Since becoming part of the MCU, Sophia has seen lots of fan theories and she actually finds them quite entertaining. Sophia told Screen Rant, "…there has been people coming up with stories of who this postman is which I find brilliant and I'm really enjoying how much everyone's engaging with the character and the show and the whole thing is just excellent."
9. She Would Love To Play Sylvie Again
As mentioned earlier, there's no word about Loki being renewed for a second season, but Sophia has already made it clear that she's ready and willing to reprise her role as Sylvie if the opportunity presents itself. There are a lot of fans who are hoping she gets this chance.
10. She's A Michaela Coel Fan
In addition to being a talented actress, Sophia is also a fan of other talented actresses like Michaela Coel. Sophia made a post about Michaela Coel with the caption, "This woman is a flippin talent. To have created a show that puts into words things that so many of us have experienced but can never quite figure out how to explain is an extraordinary thing. A brave, badass queen she is!"
Tell us what's wrong with this post? How could we improve it? :)
Let us improve this post!