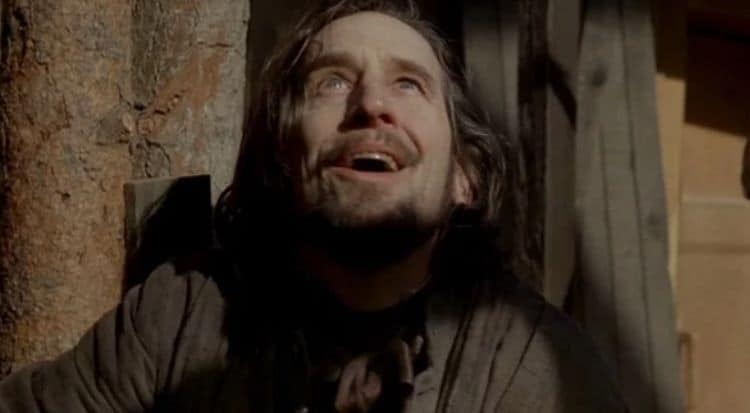 Ray McKinnon is the kind of actor and writer who does a little bit of everything. From starring in shows such as Sons of Anarchy as well as Deadwood, he's made some of the most memorable characters on primetime come to life. He's also a man with an Oscar, a man who has started a company of his own, who has loved and lost, and who has done more in his own 60+ years of life than many people will accomplish in their entire lives. He is a man worth talking about – a man worth knowing. Here is everything you did not know about Ray McKinnon before.
1. He is in His 60s
McKinnon is a man who was born many years ago, and he is living his life his own way. He was born on November 15, 1957. His mother is Dorothy, and his father is Raymond, after whom he was named. His full name at birth is Raymond Wilkes McKinnon.
2. He is From the South
He grew up in the deep south. His home was in Georgia. He grew up in a small town called Abel where his father sold cars for a living. He spent his entire childhood there. He attended all the local schools, and he even went to college close to him.
3. He is Educated
While some actors give up the idea of college and others go to an art school, he did neither. McKinnon is a man who chose to stay close to home. He attended Valdosta State University in his home state of Georgia. He did, however, choose to study theater while he was there – and it shows.
4. He is an Actor First
Prior to becoming a director and a writer, he was an actor. He is well-known for his talented take on many great characters in many great shows. For example, he is known for being a standout in shows such as Deadwood and even Sons of Anarchy, and that's where he finds most of his fanbase comes from.
5. He is a Widow
He was a happily married man but sadly lost his wife more than a decade ago. He and his wife were married for 12 years, and she has been gone for 12 years, too. Her name was Lisa Blount, and they wed in 1998. She later passed in 2010, but he still resides in her hometown.
6. He Lives a Quiet Life
Many famed actors make it their goal to live where the action is. Many live in big cities such as Los Angeles or New York City. Though some might call Chicago, Miami, or even London home, he's a man who does none of the above. He lives in a small town called Little Rock, Arkansas, and he's very much at home there.
7. He is an Academy Award Winner
You might not know this about him, but he is a man who took home an Oscar. It was back in 2002 when he and his wife and a business partner produced a little film called The Accountant. Their film was good enough to take home an Oscar for Live Action Short at the biggest ceremony of the year.
8. He Owns a Production Company
Back in the early 2000s, he and his wife and a business partner founded their own company. They called it Ginny Mule Pictures, and it took them big places. This is the company that produced an Academy Award-winning film called The Accountant, and it was where he and his wife spent a great deal of their time working together.
9. He Does Good Deeds
Many people never go back to where they came from or where they learned to discuss their success and help others do the same thing they did, but he is not that kind of man. He's been back to his alma mater to discuss his life, his success, and the secrets that have helped him out along the way, and he could not be happier to do things like that.
10. He is a Very Private Man
He keeps himself busy on a regular basis whether he is working behind the camera, in front of the camera, or he is writing. He is not the kind of man who goes out and ends up photographed regularly. He doesn't share much of anything about his personal life, and he is not someone who likes to focus on anything but his work and his privacy. It's very commendable.