Undoubtedly one of Hollywood's sexiest actresses of the 90s and 2000s. Carmen Electra is popularly known as a sex symbol and pop culture icon. With more than 100 film and television shows to her name, Electra is definitely one of the industry's most popular actresses. Although she has continued to appear on television shows, her last film was in 2015.
In her honor as one of Hollywood's brightest stars, here are 10 interesting things about Carmen Electra you should know.
1. Carmen Electra was not Always Carmen Electra
It's not uncommon for entertainers and movie actors to choose to go with a stage name, rather than their real name. Carmen Electra was born Tara Leigh Patrick on April 20, 1972, in Sharonville, Ohio. She chose a stage name after being signed to Prince's record label, Paisley Park Records. The rest, they say, is history!
2. Carmen Electra's Breakthrough Role on Television
With her professional acting career starting in 1990, Electra had been featured in a documentary, several television films, and series without notable success. However, playing Lani McKenzie on Baywatch catapulted her acting career to heights she probably never dreamt of.
3. Electra's Film Debut
After getting the needed recognition from Baywatch, Electra got featured in her first film in the same year. She played the role of Sulka in the 1997 comedy horror, American Vampire. It would be the start of Electra's stint with comedy horrors and parody films.
4. She Has Starred in Several Commercially Successful Parody Films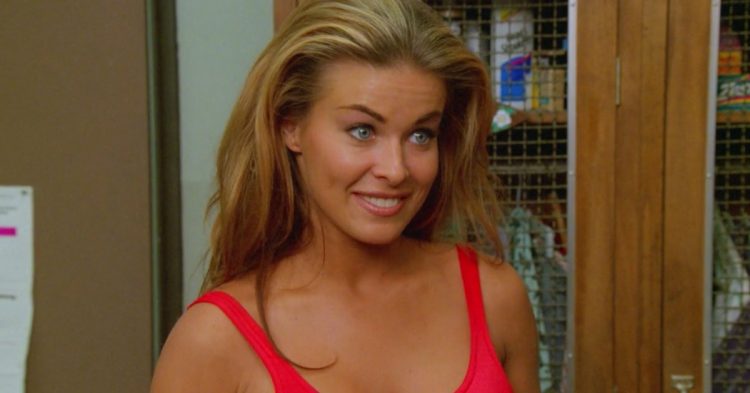 Amongst other things, Electra is known for her recurring feature in comedy horrors and parodies. But it's not just random parodies she features in. Electra has been recognized for her roles in successful parody films like Scary Movie, Scary Movie 4, Date Movie, Epic Movie, Meet the Spartans, and Disaster Movie.
5. Her Parents were Entertainers
For someone as multi-talented as Electra, it's no surprise she came from parents who were entertainers. Her father, Harry Patrick, was a guitarist and entertainer, while her mother, Patricia Patrick, was a singer.
6. She was an Older Classmate of Nick Lachey
Electra attended the School for Creative and Performing Arts (SCPA) in Cincinnati. The actress got enrolled in the schools when she was 9, having left Dance Artists studio in Western Hills. It was at the SCPA she first met actor Nick Lachey. Both of them would star together in J. M. Barrie's Peter Pan.
7. Carmen Electra's Ancestry
The actress has in the past revealed she has Cherokee ancestry. Additionally, she has English, Irish, and German, as well as a distant Dutch ancestry.
8. She Lost Her Mom and Older Sister Two Weeks Apart
Electra once spoke of her close relationship with her mom and older sister, Debbie. While she considered her mom to be her rock, she regarded Debbie as a second mother. Sadly, she lost her mother in August 1998 to brain cancer. As if the loss wasn't enough, Debbie died two weeks later from a heart attack.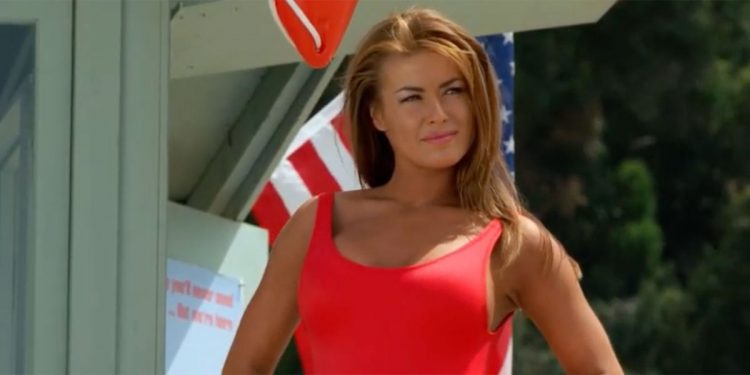 9. Carmen Electra was a Guest Judge in So You Think You Can Dance Season 8
Joining the show's regular judges, Mary Murphy and Nigel Lythgoe, Carmen Electra appeared as a guest judge in its eighth season. 2011. She was one of two guest judges, with the other being Travis Wall.
10. Electra Has Features in Five Films that have "Movie" Included in their Title
Leave it to Carmen Electra to have several interesting facts about her filmography. Her first film with the "movie" in its title was the 2000 Keenan Ivory Wayans slasher parody, Scary Movie. She played Anne in Aaron Seltzer's 2006 romantic comedy parody, Date Movie, Holly in the fourth installment of Scary Movie in 2006, Mystique in the 2007 Epic Movie, and a beautiful assassin in the 2008 parody film, Disaster Movie. Any surprise they're all parody films?
11. Carmen Electra's Relationship
Carmen Electra's first marriage was to former American professional basketball player, Dennis Rodman. The couple wedded three months after the death of Electra's mom and older sister in Las Vegas. Electra admitted later she chose the marriage to her then-boyfriend Rodman because it was a way to deal with the grief. The couple divorced the next year in 1999.
She married Dave Navarro in 2003. Their courtship and marriage were well documented on MTV's reality TV show, 'Til Death Do Us Part: Carmen and Dave. Their divorce was finalized in February 2007. In 2008, she met her next partner Rob Patterson. She stayed engaged until they called it quits in 2012.
12. Carmen Electra's Net Worth
Electra, America's glamor model, singer, dancer, TV personality, and actor is reported to have an estimated net worth of $8 million. It's been a while since we saw her make an appearance in a film. Hopefully, she gets featured soon in one.