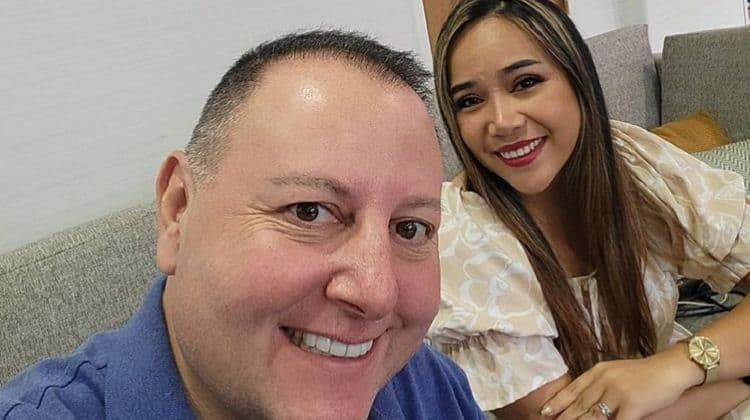 For the last five years, David Toboroswky has been sharing his life with the world, and it looks like that won't be stopping any time soon. The 90 Day Fiance star and his wife, Annie, recently became the stars of their own reality show called David & Annie: After the 90 Days. Although David and Annie's relationship has been through lots of ups and downs over the years, they finally seem to be in a stable place. Those who have been following their story are excited about what's to come. However, even if you've been watching David since his first appearance on 90 Day Fiance, there are probably some things you still don't know about him. Keep reading to learn 10 things you didn't know about David Toborowsky.
1. He Is A New Jersey Native
New Jersey has been the birthplace of quite a few reality stars, and it looks like David is yet another one. David's Facebook profile reports that he is originally from New Jersey although he also called Kentucky home for many years. These days, however, David is living in Arizona.
2. He Was Involved In A Political Scandal
According to a Reddit thread, David was involved in some sort of scandal when running for a seat on the Jefferson County Board of Education in Kentucky. A user named SarizzleShizzle11 wrote,
Back in 2010, David Toborowsky ran for a seat on the Jefferson County Board of Education in his home state of Kentucky. His campaign was controversial almost before it started as it was reported that the president of the Jefferson County Teachers Association (a liberal) recruited David (a staunch conservative) as a means to "produce a school board majority favorable to renewing [Superintendant] Dr. Sheldon Berman's contract."…In something right out of a toned-down episode of House of Cards, there were accusations that the political maneuvering included a potentially illegal meeting between David and teachers' union leader McKim. "
On top of that, there were claims that David falsified his address in order to run in a particular district.
3. He's Gotten Serious About His Health
David's weight is something that he's struggled with for many years. However, he recently decided that he wanted to focus on taking better care of himself. After lots of hard work and dedication, David managed to drop 10 pants sizes and he's committed to living a healthier lifestyle.
4. He Studied at the University of Kentucky
Even though David no longer lives in Kentucky, the state will always have a very special place in his heart. David attended the University of Kentucky where he earned a studied health administration. It's unclear whether or not he graduated from the school.
5. He Has An Account On Cameo
These days, there are more ways than ever to capitalize off of being a reality TV star. One of those ways is by recording and selling personalized video shoutouts on Cameo. David and his wife have an account on the platform and they charge $57 for personal shout-outs. They have done more than 3,600 videos and they have a very impressive five-star rating.
6. He's A Father of Three
Since David's time on 90 Day Fiance is meant to focus on his relationship with Annie, we don't get to see much of his life outside of that. However, we do know that David has three children from a previous marriage. Unfortunately, however, he may not have the best relationship with his children – especially his oldest daughter.
7. He Damaged His Veneers During A Sexual Encounter
Veneers have become very popular over the last few years, and they can be very expensive. Unfortunately, however, David's ended up costing him even more after a night of fun with Annie left him with some damanged teeth. According to Cinema Blend, Annie said, "We have a nice, like, a hot night. We want to do some sexy boom boom. Like a big boom. I say, 'Oh, my love. Come here. Can you go down on me?' He says 'Wait, wait' I say, 'I cannot wait.' 'Wait, wait.' 'No wait.' Crack! His teeth come out. You enjoy it. Even though you lost your three teeth, you still enjoy."
8. He Loves Interacting With Viewers
During his time on reality TV, David has become a fan favorite. That is largely due to the fact that he genuinely appreciates everyone who has supported him and he loves being able to engage with them. It is very common to see him responding to people on social media and liking their posts.
9. He Has Two Sisters
In an Instagram post in April of 2021, David revealed that he is the youngest of three. He has two older sisters who he seems to have close relationships with. Sadly, we weren't able to find any additional information on David's family or his upbringing. However, anyone who has done research on birth order will probably agree that David fits the bill for the youngest child.
10. He Suffered A Stroke
David has gone through more than his fair share of ups and downs over the years. When David met Annie, he was going through a serious rough patch. He had just gone through a divorce and he also suffered a stroke. Fortunately, though, he was able to overcome all of the obstacles that attempted to stop him.
Tell us what's wrong with this post? How could we improve it? :)
Let us improve this post!