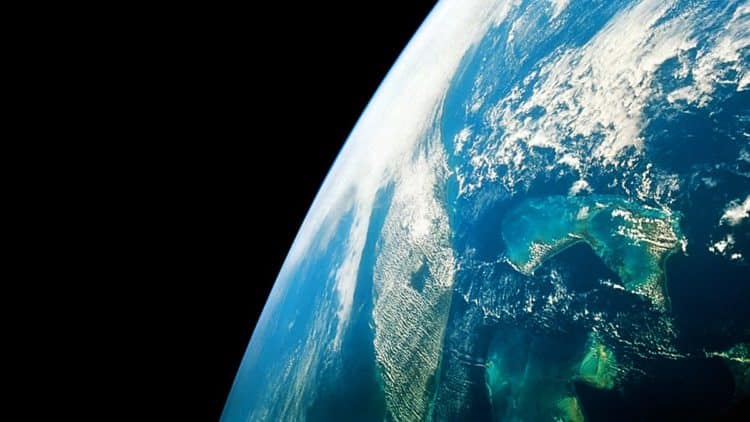 Television has been a staple of family entertainment for decades. Many of us have fond childhood memories of sitting on the sofa with our parents, siblings, or friends and watching adventure series, science fiction, family dramas, and comedies. Now, thanks to the advent of the home projector, families are able to take their TV viewing to the next level. They can set up a mini movie theater in their backyard and watch their favorite television shows outside. The following are 10 television shows you may wish to watch with your family outdoors.
1. Planet Earth
Planet Earth is a major series produced by the BBC. It would be an understatement to say that the scenes presented in the this television series are flat gorgeous. Everyone in your family will enjoy watching animals behave in ways that have never been captured on film before. Gorgeous landscapes, fascinating animals, and breathtaking vistas make Planet Earth a show your whole family can enjoy watching outdoors.
2. Star Trek the Original Series
When compared to the special effects that you see today in science fiction, the special effects of the 1960's original Star Trek series may seem a little campy. However, the stories are engaging, and many of them present entreating social commentaries on some of the major issues people are facing today. Recently, the series was remastered, updating some of the special effects. It is definitely a fun outdoors TV show for everyone.
3. A Space-Time Odyssey
This show is a re-imagining of Carl Sagan's 1980's television series Cosmos. Hosted by Neil Degrasse Tyson, this show will inspire your family to think about our place in the universe in a way they might not have before. On your projector, the fiery explosions and historical accounts will come to life in vibrant detail, making this a TV show worth watching outdoors. You should check out Steve Scott's site that shows you how to set up different projectors or movies.
4. A Series of Unfortunate Events
This is a television series based on the popular books by Lemony Snicket. Each book is explored in two episodes. This allows time for character development and plot development. Amazing special effects and spine tingling suspense makes this an enjoyable show to watch under the stars.
5. Marvel's Agent Carter
Working for the Strategic Scientific Reserve, Peggy longs for the action she saw during World War II. When Howard Stark invites her to work undercover to clear her of charges of treason, Peggy jumps at the opportunity. This leads to a series of adventures in the founding of one of the most secretive agencies in comic book history. With fast-paced adventure, this television adaptation of a Marvel story is one that will surely entertain your family.
6. The Goldbergs
This is family entertainment at its finest. This shows centers on the Goldberg family, which consists of three children and two parents. It is the quintessential 1980's coming-of-age of television show. Parents watching the show will remember living through many of the events and circumstances they discuss, and children will likely get a better glimpse into the world as it was for their parents when they were young. Be prepared to laugh and cry as a family watching this entertaining television program.
7. Fuller House
The Fuller family is back at it again 30 years after the original series came to television. DJ and Kimmy are all grown up and have kids of their own. The adults always find themselves in quirky situations they need to work themselves out of. All this makes for hilarious family entertainment perfectly suited for watching outdoors.
8. Duck Tales
Are you ready to solve a mystery or rewrite history? This 2018 re-imagining of the 90's television show is sure to be a nostalgic blast from the past for many parents. Your children will enjoy watching as Huey, Dewey, and Louie, along with Webby, go on amazing adventures while building the bonds of friendship and family.
9. The Voice
The Voice is a singing competition. The goal of the Voice is to find the next great vocal talent. You and your family can go along with the competitors as they train, perform, and reach for their dreams. If you are watching the show outdoors, you and your family may even be tempted to sing alongside the competitors, adding an extra layer of fun to the show.
10. Star Wars Rebels
Star Wars Rebels is a show that fills in the gaps of what happened between Episode III and Episode IV. In the show you and your family can go on amazing adventures with the crew of the "Ghost" starship. Journey with them as they stop at nothing to save the universe from the power-hungry Empire.
These are just a few of the television shows that are recommended for watching with your family on your projector outdoors. Watching television on the large screen of the projector adds a new layer to the experience. It will help you and your family build amazing memories that will last a lifetime.
Tell us what's wrong with this post? How could we improve it? :)
Let us improve this post!