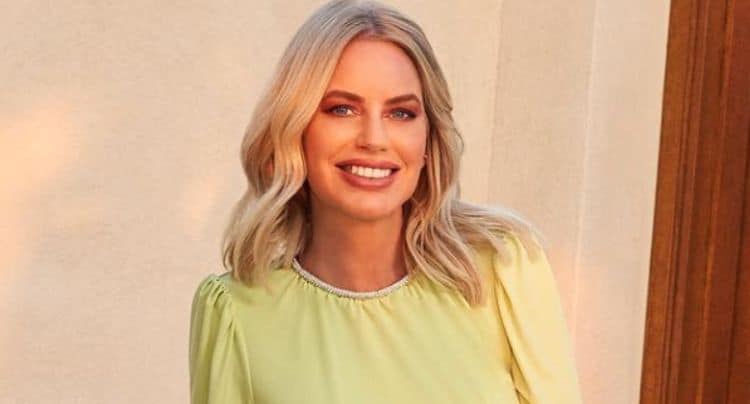 Those who are already familiar with Caroline Stanbury would probably agree that she was born to be a star. Her natural ability to command attention is undeniable and now the whole world is about to see that. Caroline is a cast member of the upcoming reality series The Real Housewives of Dubai. The series follows a group of women living in Dubai as they deal with the ups and downs of their personal and professional lives. The show doesn't debut until June 1, but there are already lots of people out there who would love to learn more about Caroline. If you're one of those people, you've come to the right place. Keep reading for 10 things you didn't know about Caroline Stanbury.
1. She's Originally From The UK
Caroline has lived in Dubai for several years, but that isn't where she is originally from. She was born and raised in London and the city will always have a special place in her heart. That said, she definitely loves Dubai and all of the beauty and luxury it has to offer.
2. She Hosts A Podcast
Going through a divorce can be difficult, but it doesn't have to be the end of the road. If anyone knows this, it's Caroline. She is the host of a podcast called Divorced Not Dead. According to the show's description, "Remember when you were destined for the spinster life if you found yourself without marital bliss after 40? Forget that! Recently divorced at the age of 44, Caroline is here to let you know that not only is there life after divorce – it can be your best one yet!"
3. She's Well Traveled
Not only has Caroline lived in different parts of the world, but she has also gotten the chance to do lots of traveling. Over the years, she has visited several countries including Maldives, France, and Nepal. Although she always enjoys her adventures, she particularly loves places with beautiful ocean views.
4. She's a YouTuber
Caroline has a YouTube channel that is focused on sharing vlogs and other special moments from her life. In addition to having over 11,000 followers, the channel has also gotten more than a million views. Once the show debuts, the numbers will probably grow even more.
5. RHOD Isn't Her First Time Working With Bravo
If Caroline's face looks familiar to you, that's because she's no stranger to the reality TV world. She was a cast member in the Bravo series Ladies of London in 2014. She's also made a few other TV appearances here and there over the years. Hopefully, her time on The Real Housewives of Dubai will last longer than a season.
6. She Loves Fashion
Caroline has always had an eye for fashion and she loves being able to express herself through clothing. She isn't afraid to try different patterns and colors and has a look for every occasion. Needless to say, she's going to have lots of great looks throughout the season.
7. She's A Mother
Caroline has achieved a lot of success on a professional level, but that isn't all she has to be proud of. Nothing means more to her than her children. She and her ex-husband, Habib Cem, have three children together. She looks forward to spending as much time with her family as she can.
8. She Has A Large Social Media Following
Being on a show like The Real Housewives of Dubai can be a great way for someone to grow their social media presence. However, that isn't something that Caroline needs to worry about. In addition to her YouTube channel, she has almost 560,000 followers on Instagram. She also has more than 155,000 followers on TikTok.
9. She Loves to Stay Active
Even though Caroline has a lot on her plate, she does her best to find time to exercise. Working out doesn't just keep her in good shape, but it's also a great way to release the stress and tension of everyday life. The fact that her husband is in great shape is also a good way for her to stay motivated.
10. Her Husband Is Almost 20 Years Younger Than Her
After her divorce, Caroline may have felt like she wouldn't find love again. However, that wasn't the case. In 2021, Caroline married soccer player Sergio Carrallo in a very lavish ceremony in Dubai. The couple has an 18 year age difference which caused lots of people to raise their eyebrows, but they seem to be happy and neither one of them has an issue with the age gap. However, since shad is par for the course with shows like RHOD, you can bet that someone on the cast is going to bring it up.