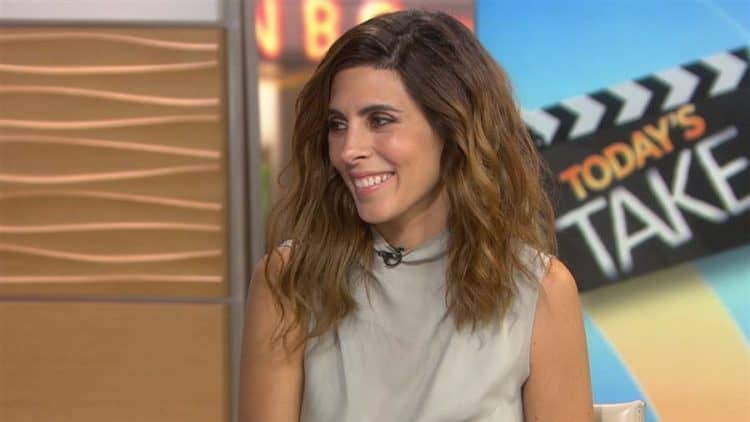 There are many benefits to choosing a career in the entertainment industry. The main one of these is the financial rewards that come from starring in movies, appearing on television, or hitting the big time in the music industry. However, there are also some downsides to becoming famous. One of the major problems that celebrities face is that their personal lives become public. While this applies to many different aspects of their personal lives, it is particularly true about their relationships. From the first date to the wedding, their relationships are in the public domain for everyone to scrutinize and have an opinion about. While things are going well, celebrities can find themselves becoming a golden couple of Hollywood. Unfortunately, things can also go wrong and, when this happens, the negative aspects of their relationships are analyzed by the media. There are some celebrities who have had such an intense relationship that they have married and divorced before they have even reached the age of 30. There are many different reasons why their marriages have ended in divorce and this is individual to each couple. Here are 20 celebrities who have married and divorced before the age of 30.
20. Sophia Bush
Sophia Bush met Chad Michael Murray when the pair were acting together on the teen drama 'One Tree Hill'. They were playing the roles of Brooke Davis and Lucas Scott. As they were spending so much of their time together in a professional capacity, it was almost inevitable that the pair would end up developing a romantic relationship. The couple began dating at the height of the series' success and their relationship was big news among fans. Their engagement was announced in 2004 and the lovebirds celebrated their marriage in the following year. However, the marriage soon ran into trouble and the couple split just five months later. Sophia Bush applied for an annulment and cited fraud as the reason for their separation. Unfortunately, the judge decided to dent the annulment request. Instead, he granted the couple a full divorce. Bush was aged just 23 at the time of the divorce. It made her professional life somewhat awkward as her ex-husband was still playing the role of her on-screen love interest.
19. Jessica Simpson
Jessica Simpson was at the height of her fame during the 1990s when blond pop princesses with a bubbly personality were particularly popular. There was also a trend for boy bands in the charts at that time, so when Jessica Simpson met Nick Lachey from '98 Degrees', it seemed like the perfect match. The couple exchanged vows in 2002 and almost immediately got their own reality series called 'Newlyweds: Nick and Jessica'. Both their careers benefited from their coupling, so their marriage was good for their finances. However, the constant intrusion into their private lives took its toll on the young couple and cracks soon began to appear in the relationship. In 2005, when she was just 26 years of age, Jessica Simpson filed for divorce from her husband. Unfortunately for Simpson, she lost out on $12 million to her husband following the divorce and she has since said that the marriage was her biggest financial mistake.
18. Alexa Vega
One of the roles for which Alexa Vega is best-known is Carmen Cortez in the 'Spy Kids' films. However, she is also well-known for appearing on 'Dancing with the Stars' alongside her husband Carlos Pena. It was apparent to all the viewers how in love this couple is, so it might come as a surprise to learn that Vega has previously been married and divorced. When she was in her early twenties, Vega met Sean Covel. He was a film producer who was 13 years older than her, but she fell in love despite the age gap. They married just after she celebrated her 22nd birthday. Just two years later, Vega filed for divorce and cited irreconcilable differences as the reason their marriage was coming to an end. Therefore, Vega was divorced before she had even hit 24.
17. Solange Knowles
Although she is a singer, a songwriter, an actress and a model in her own right, Solange Knowles is best-known as being the younger sister of Beyonce and a member of Destiny's child. Her marriage to Alan Ferguson, a music video director, in 2014 was well publicized. However, this was not Knowles' first marriage. In fact, she married for the first time at the age of just 17. Her first husband was Daniel Smith who she married in 2004 when he was 19. She gave birth to their son, Daniel Julez J. Smith, in the same year. Sadly, the couple divorced in 2007 but they continue to co-parent their son. Solange Knowles has admitted that she regrets marrying and divorcing by the same age that most of her friends were still in college but that she is blessed to have her son.
16. Kate Hudson
Over the years, Kate Hudson has had many high-profile relationships and has seemed to have a particular fondness for rock musicians. This first became apparent when she met Chris Robinson who is the lead singer of 'The Black Crowes'. When Hudson had just turned 22, the couple married in Aspen, Colorado. Four years later, the couple still seemed happy and they welcomed their son into the world. The couple was not as happy as it seemed as they announced their separation in 2006. Robinson filed for divorce on the grounds of irreconcilable differences making Hudson a divorcee at the age of 28.
15. Drew Barrymore
While her professional life is hugely successful, Drew Barrymore's love life is a different matter. She was engaged twice in her teens, first to Leland Hayward and then to Jamie Walters. When she was 19, she married her first husband, a bar owner called Jeremy Thomas. Less than two months later, she filed for divorce. She married for the second time in 2001 to comedian Tom Green. She filed for divorce later in the same year and the divorce was finalized in 2002 when she was 27. She married for a third time in 2011 to Will Kopelman. The couple had two children together before announcing their divorce in 2016.
14. Avril Lavigne
Avril Lavigne shot to fame in her teens as she released a string of hits. The Canadian singer and songwriter enjoyed huge success professionally, but this level of success was not replicated in her personal life. When she was 17, she met and befriended Deryck Whibley, the frontman of 'Sum 41′. It was two years before the pair became romantically involved, but from there, things moved fast. They got engaged in 2005 and married the following year when Lavigne was 21. To show his love for his bride, Whibley changed his name to Deryck Lavigne Whibley. Unfortunately, the marriage was over by 2009 and Lavigne filed for divorce. This made her a divorcee before she reached her 26th birthday.
13. Uma Thurman
As a young actress, Uma Thurman had an amazing career and it is well-known that she married Ethan Hawke. However, this was not her first marriage. She had previously been married to Gary Oldman, an actor, filmmaker, and musician. The couple met while they were filming 'State of Grace' in 1990 when Thurman was only 20 and Oldman was 32. They fell in love instantly and married in the same year. Just two years later, they realized that their marriage was a big mistake and they divorced in 19 when Uma Thurman was 22.
12. Ashlee Simpson
Divorcing young is something that must run in the Simpson family as, just like her sister, Ashlee Simpson was also divorced before the age of 30. She met Pete Wentz, the frontman of 'Fall Out Boy', in 2006. The couple married two years later. Just weeks later, they made a public announcement that they were expecting their first child. Although things were great at first, their love fizzled out almost as soon as it had begun. Simpson filed for divorce in 2011 when she was just 26. She had cited irreconcilable differences as the reason for the divorce. Some reports have suggested that Wentz wanted to work on their marriage but that Simpson was adamant that they had married too young.
11. Macauley Culkin
Although he has said in interviews that he likes to keep his personal life private, it is well-publicized that Macauley Culkin has experienced many difficulties. Many of these he has blamed on the pressures of being a child star. He shot to fame by playing the lead role in the 'Home Alone' films and many other movies. In 1998, he married actress Rachel Miner, but they were separated just two years later. By 2002, the couple were officially divorced when they were both just 22.
10. Jane Levy
Actress Jane Levy is best-known for playing the role of Tess Altman in the ABC comedy series 'Suburgatory'. In March 2011, at the age of 21, she married fellow actor Jaime Freitas. Sadly, the marriage was short-lived, and the couple separated in October of the same year. Levy didn't file for divorce until April 2013 and she cited irreconcilable differences as the grounds for the divorce.
9. Hilary Duff
Many child actors who have worked on the Disney channel rebel in their teens and enjoy wild parties in their early twenties. However, this was not the case for Hilary Duff who decided to settle down and have a family instead. She was linked to Joel Madden and Aaron Carter before meeting the man she wanted to settle down with. In February 2010, she announced her engagement to hockey player Mike Comrie and they tied the knot later that day. This was just before Hilary Duff's 23rd birthday. By 2012, the couple had a son together and gave the outward appearance that everything was going well. What was going on behind closed doors must have been a different matter, though, as they announced their split in 2014, when they had been married for just two years and Hilary Duff was only 26-years-old. The divorce was finalized in 2016 when Duff was 28.
8. Jamie Lynn Sigler
Jamie Lynn Sigler is an actress and singer who is best-known for her role in the HBO series 'The Sopranos', in which she plays the role of Meadow Soprano. At 19, she met Abraxas 'A.J" DiScala and he became her manager. They soon began dating and married in July 2003. During her marriage, she used the name Jamie-Lynn DiScala. When the couple separated in September 2005, she reverted to using her maiden name. She was just 24 at the time of her divorce. She then had a year-long relationship with Jerry Ferrara and a short relationship with Mark Sanchez. Sigler began dating Cutter Dykstra, a baseball player, in 2012 and they announced their engagement the following year. Their son was born later that year and they married in Palm Springs, California, in 2016.
7. Angelina Jolie
In recent years, it has been the relationship troubles and the ending of the marriage between Angelina Jolie and Brad Pitt that have brought Jolie plenty of media attention. However, this is far from the first time she has had to face the end of a relationship in the public eye. In 1995, she met Johnny Lee Miller on the set of 'Hackers' and love soon blossomed between the pair. The following year, they married when Jolie was 21. Just one year later, the couple separated but they didn't officially divorce until 1999. She was aged only 24 when her first divorce was finalized but she soon moved on as she met second husband Billy Bob Thornton in 2000 and married him in the same year in Las Vegas. The couple adopted a son in 2002 but suddenly decided to split just three later. When the divorce was finalized in 2003, Angelina Jolie was a divorcee for the second time at 28. She began a relationship with Brad Pitt in 2005 and they beco=ame known by the media and public as 'Brangelina'. Pitt and Jolie were widely considered a golden couple of Hollywood. Together, they have three adopted and three biological children. The couple married in 2014 but separated in 2016 after almost 12 years together.
6. Scarlett Johansson
Now one of the most sought-after actresses in Hollywood, Scarlett Johansson struggled to juggle her career and her relationship when she met Ryan Reynolds in her early twenties. In 2008, the pair got hitched and this attracted much publicity. At the time, Johansson was just 23 while Reynolds was 31. Their marriage faced a lot of media attention as they were both such high-profile stars. This took its toll on the relationship and they announced their separation in 2010. By the time their divorce was officially finalized, Johansson was just 25. She has since blamed the fact that they were working in the same industry for the failure of the marriage.
5. LeAnn Rimes
LeAnn Rimes has enjoyed success in the music industry since her teens, but it was not her music that drew media attention to her in 2001 when she began a relationship with Dean Shermet, a backing dancer. In 2002, the couple married and LeAnn was just 20 at the time. The couple were happily married for nine years until Rimes decided to take part in a 'Lifetime' movie. Her co-actor was Eddie Cibrian and, at that time, he was married to Brandi Glanville from the 'Real Housewives of Beverley Hills'. The media spotted Cibrian and Rimes getting a little too close and once this went public, both Rimes' and Cibrian's marriages came to a crashing end.
4. Kim Kardashian
Kim Kardashian's marriage to Kanye West was well publicized and the couple profited from photographs of their nuptials in 2014. It is also fairly well-known that Kardashian was married to NBA star Kris Humphries between 2011 and 2013. What fewer people realize is that Kim Kardashian is now on to her third marriage as she married her first husband, Damon Thomas, in 2000. She married the music producer after eloping with him at the age of 19. The marriage lasted less than three years, however, after she filed for divorce on the grounds of his physical and emotional abuse. She is now happily married to Kanye West and the couple have two children together; North and Saint.
3. Olivia Wilde
Olivia Wilde is a prolific actress of both television and the movies. On television, she is best-known for her role as Dr. Remy 'Thirteen' Hadley in House. Some of the movies in which she has starred include 'Meadowland', 'Her', 'Butter', 'The Lazarus Effect', and 'Alpha Dog'. In 2003, when she was just 19, she married Tao Ruspoli, an Italian musician and filmmaker. The ceremony was held on an abandoned school bus in Washington, Virginia. After almost eight years of marriage, the couple separated in 2011 and the divorce was finalized in September of the same year. At that time, Olivia Wilde was 27. Just two months later, she met Jason Sudeikis. They have since got engaged and have two children together.
2. Katy Perry
Katy Perry is famous for performing both singles and albums that have hit the top of the charts on both sides of the Atlantic. Besides her success as a singer and performer, Perry's love life has been somewhat disastrous and her short-lived marriage to Russell Brand hit the headlines for all the wrong reasons. Shortly after meeting, Perry and Brand married in October 2010. Their wedding was a Hindu ceremony that took place in Rajasthan near a tiger sanctuary. It was a pairing that surprised everyone as Brand had a reputation for being a ladies man who often hit the front page of newspapers due to his string of lovers and his well-known issues with drug abuse. The marriage lasted just 14 months before Brand officially announced that the couple had separated. The divorce was finalized in 2012 when Perry was 28. Perry has since talked about the divorce and blamed their busy schedules and her desire to have children on the divorce. She has also claimed that Brand ended the marriage by text and that she has never seen him since. Perry admitted that she was distraught when they separated and even contemplated suicide. On the other hand, Brand has blamed Perry's commercial success and her refusal to engage in activism on the divorce.
1. Britney Spears
Britney Spears is one of the most successful female pop stars of all time. Sadly, the success of her professional life and the failures in her personal life are something of a mismatch. In 2004, Spears married her childhood friend Jason Alexander, an act that she has put down to her impulsive behaviour. She filed for an annulment just 55 days after their impromptu Las Vegas wedding. She was just 22-years-old at the time of her first failed marriage. This experience did not deter her from becoming a wife for the second time and she went on to meet backing dancer Kevin Federline in the same year as the annulment. Within three years, the couple had married and had two children together. Things soon began to go wrong between the couple and they faced a very public and messy divorce in 2007. As a result, Britney Spears had two failed marriages under her belt by the time she was 25.