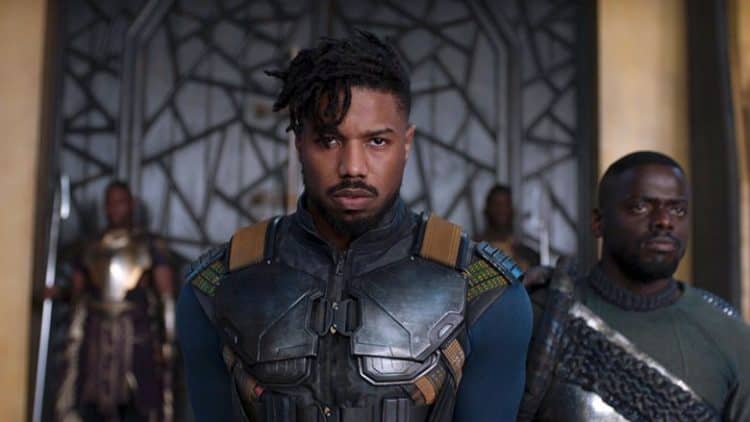 When you talk about those that are on the rise right now you'd have to include Michael B. Jordan as a rule since he's been one of the most prominent faces in show business lately and has been pushing forward with a pace that is simply impressive to see. He's played a part in several superhero movies at this point and has managed to gain notice in many other films. Of course he's also gained a lot of attention for his portrayal of Adonis Creed and will be making his comeback against the son of Ivan Drago, the man that went to war with Rocky Balboa in the ring years and years ago. It should be a great matchup and hopefully will be something that will consider the desires of the fans that will be watching. But in terms of his career there's almost nothing that could topple Jordan right now it seems.
Here are a few things you might not have known about him.
10. His middle name means 'noble promise' in Swahili.
Right now it would seem that he's living up to that name since he's been conducting himself in a way that seems to be living up to the promise that his parents made by naming him in such a way. His career is on a serious high note at the moment and doesn't seem poised to come down anytime soon.
9. He was in Parenthood.
He played the role of Alex, a recovering alcoholic that really wanted to be with one of the main characters but always seemed to have some sort of issue crop up that prevented them from being together, or was just an impediment they had to work around.
8. His first leading role was in Fruitvale Station.
For this being the first time he took the lead in a film it was a powerful film that he was given to captain since it deals with a very touchy subject that has been something that people have been protesting for years now.
7. He took tap-dancing lessons as a kid.
This isn't exactly something that you would have guessed since he doesn't seem to show any proclivities towards this in a lot of films. But it could have been that he held onto the skill for a while and then let it go.
6. He appeared in ads before going into acting.
Everyone's got to start off somewhere and being in ads is a good way to get noticed, or it was back in the day. One thing about ads now is that a lot of people ignore them, but talent agents are still no doubt looking here and there to find new and promising individuals.
5. His favorite actress is Meryl Streep.
This isn't really surprising since she's been an inspiration to so many and no matter who a person is they have their favorites and those that they look up to for one reason or another. For whatever reason he was impressed by Streep and has been one of her fans for a while.
4. He was home-schooled.
There are advantages and disadvantages to this since it's a give and take kind of thing. He was still allowed to play basketball for the nearby high school since home-schooled students can, with enough cooperation, still be a part of the school system.
3. He inserted his middle initial to avoid confusion with Michael Jordan the former NBA star.
A lot of people initially thought he was related to the NBA star but he was quick to make use of his middle initial to disabuse that notion since it would have been way too confusing for a lot of people and the question probably came up quite a bit.
2. He was almost cast as Harry Osborn in The Amazing Spider-Man 2.
If you think this is odd then just keep in mind that he played the role of Johnny Storm in the latest version of the Fantastic Four. The movie wasn't that great but his role was something different since in the comics and the earlier movies Johnny was a white male. He did a great job of playing up the attitude of the Torch though.
1. He's a big fan of anime.
Anime has been a big thing for a while now and it's kind of interesting to find out who's into it and how long they've been following anime but the allure for some folks is easy to discover while the interest that others show is varied and can be based on just about anything.
Right now his career is on a big rise and it would seem that he's going to be one of the biggest stars around once Creed 2 hits since so many people are looking forward to what amounts to a rematch in a very obscure way. No matter what happens though Jordan's career is going to be something he can rely on for some time to come.