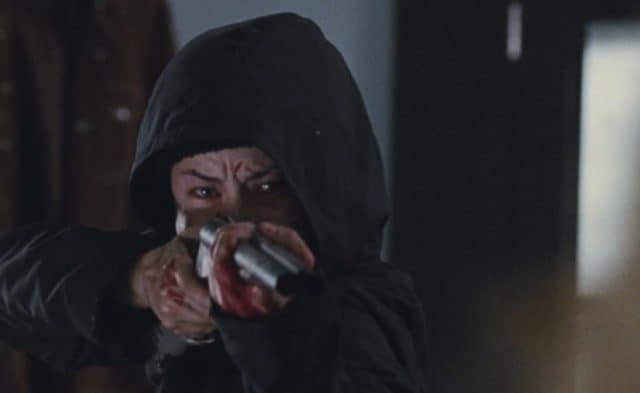 When you think of horror movies, do you think of a particular country that your favorite originated in? You might be surprised to learn that there are several horror movies that were made in France which are actually quite interesting. If you're looking to expand your horizons somewhat by watching a few foreign films and you have a real passion for horror movies, go ahead and take care of both things at once by watching a French horror flick. Below are five movies you might want to check out.
1. Switchblade Romance (2003)
In this movie, the title basically describes the whole plot. If you like horror films that feature a lot of blood and gore, this is right up your alley. In fact, many people think that it is comparable to some of the gorier films made in the United States, which for some reason is the standard that all horror movies seem to be held to. If you want to know more about it, just click on the link above the title and watch the trailer so you can decide for yourself.
2. Martyrs (2008)
This is not just your typical horror movie. It's coined as a psychological thriller and it really defines that term in great detail. This is a movie that will keep you guessing from beginning to end. Before it's over, you start to wonder if you're the one losing your mind as opposed to merely being an audience member. If you like a fast-paced thriller that keeps you guessing from one minute to the next, this is it.
3. Frontier(s) (2007)
This is one of those strange movies that some people love and others absolutely can't stand. It has all the things that a good horror movie should have, however. You have a bunch of young people that don't exactly have the best morals in the world. They spend a lot of time robbing other people, smoking pot, and just generally getting into trouble. Before you know it, the group splits and that's when things really start to get interesting. You spend the rest of the movie wondering if these young individuals are being chased by a monster or simply one of their own group that's tired of dealing with everyone else.
4. Trouble Every Day (2001)
Almost everyone dreams of finding love but this movie might make single people very happy. It's about a couple that falls in love, travels to Paris and then witnesses their own love take a sinister turn. They become so in love with each other that it takes on a life of its own. It then proceeds to completely destroy their lives and it might even destroy they're very existence.
5. Inside (2007)
This is a disturbing story in every way. It deals with people that invade the home of a pregnant woman and then torture her, all before cutting her unborn child right out of her stomach. If that kind of story doesn't make you feel like you might be just a little bit demented for even watching, what will?