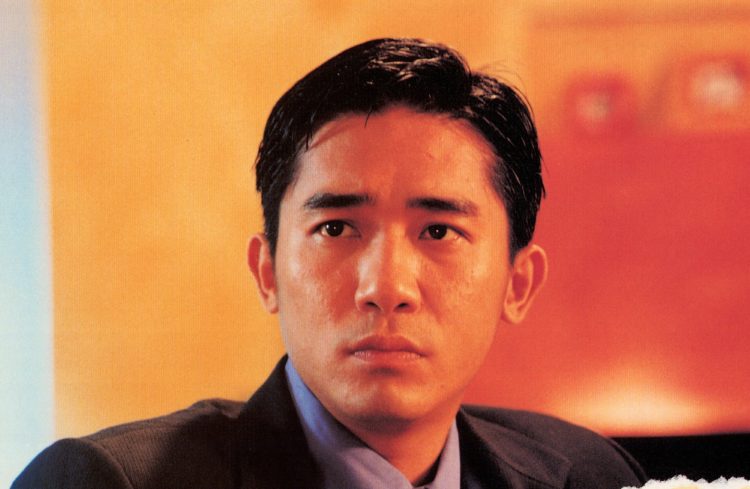 Widely considered one of the most successful actors in all of Asia, Tony Leung Chiu-Wai's career has been one for the ages. Since making his on-screen debut more than 40 years ago, he has become highly respected all over the world. He has been in dozens of movies and TV shows, and he has shown that he can bring any kind of character to life. Even with all of the things he's accomplished over the years, Tony doesn't have any plans to slow down any time soon. He currently has quite a few projects in the works and he's looking forward to continuing to share his craft with the world. Continue reading to learn 10 things you didn't know about Tony Leung Chiu-Wai.
1. He Didn't Have An Easy Upbringing
Tony may be living the good life now, but there was a time in his life where things weren't going so well for him. During an interview with The Guardian, Tony said,
"I came from a broken home. I wasn't so happy in my childhood. My parents broke up when I was six. Before, I was a very active, naughty child, but after my father left me I stopped talking. I became very good at hiding my emotions. I felt so ashamed of telling others that I didn't have a father, because that was not common in the 1960s. People didn't break up – even if they didn't love each other – in traditional Chinese families. Not like today."
2. He's A Formally Trained Actor
Tony isn't the type of person who spent his entire life knowing that he wanted to be an actor. Instead, he didn't discover the craft until he was a teenager. He enrolled in acting classes when he was 19-years-old and it didn't take him long to realize that acting was what he really wanted to do.
3. He Gets Very Invested In The Characters He Plays
Getting into character is arguably the most important part of acting. Being able to fully embody the person you're supposed to be playing involves a lot of work, but Tony never minds doing it. While talking to The Guardian, Tony said, "Once I'm committed to a role, I will go very deep into it, even when I'm not at work. 'll keep on studying the script, maybe 40 or 50 times. I might call a scriptwriter at three in the morning to say I've thought of something new."
4. Constantly Being Noticed In Public Can Be Overwhelming To Him
Fame is typically the byproduct of a successful acting career, but it's never been something Tony was interested in. He actually finds being famous somewhat overwhelming. No matter where he in Asia, he can't go out in public without being recognized, and sometimes he wants to be able to live a 'normal' life.
5. He's Happily Married
Not only has Tony been fortunate enough to find the thing he loves to do, but he's also found the person he loves. He has been married to actress/singer Carina Lau since 2008. The couple does not have any children, largely because Tony never had any interest in becoming a parent.
6. He's Not Into Social Media
As one of the biggest actors in Asia, it goes without saying that there are millions of people who would love to follow Tony on social media. Unfortunately, however, they won't have the chance. From what we can tell, Tony doesn't have verified accounts on any social media platforms. Staying off of social media is probably instrumental in helping him maintain his privacy.
7. Acting Has Been An Emotional Outlet For Him
There are lots of reasons why a person would want to get into acting, but for Tony, that reason was quite simple: acting has given him a way to express his deepest feelings. According to a tweet from Tribeca, Tony said, "Acting has always been a way for me to express the emotions I had buried. If I hadn't acted, I would have gone insane."
8. He Loves Hanging Out By The Water
Tony's work has been a huge part of his life for decades, but it's certainly not the only thing he likes to do. Apparently, he has a little bit of an adventurous side. When he has free time, he loves spending time by the water and doing things like waterskiing and visiting the beach.
9. He's a Buddhist
Religion plays a big role in Tony's life, and it's a part of what keeps him grounded. He has practiced Buddhism for many years although it's unclear whether or not he was raised in the faith. Over the years, he has also dedicated money to help fund various projects within his local Buddhist community.
10. He Loves Paris
Tony has been very fortunate to do lots of traveling over the years. After visiting places all over the world, Tony has developed a special place in his heart for Paris. Tony enjoys visiting Paris due to its very laid back vibe. On top of that, he likes the fact that he can be there without constantly being recognized.
Tell us what's wrong with this post? How could we improve it? :)
Let us improve this post!