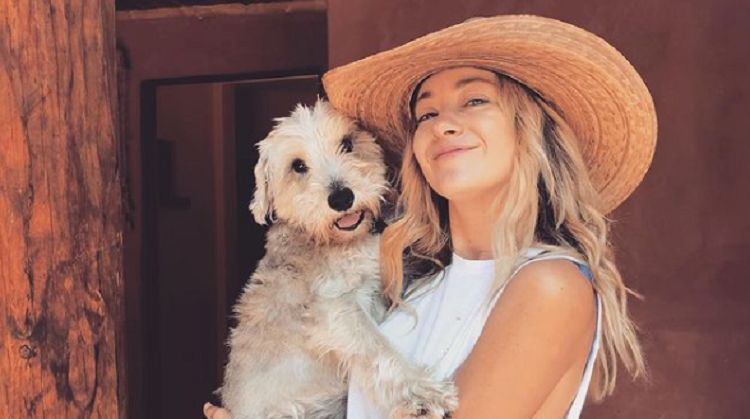 Meredith Hagner has been entertaining people for well over a decade. In that time, she has gotten the chance to play a wide variety of roles, and she continues to prove that she can do just about anything. Although Meredith has more than 40 acting credits on her resume, there are a few that stand out. Most people will probably recognize her for her roles in shows like As The World Turns and Search Party. She has also appeared in several movies Hits and Palm Springs. People who enjoy Meredith's work will likely be excited to hear that she will also be in an upcoming TV series called Bad Monkey. Keep reading for 10 things you didn't know about Meredith Hagner.
1. She Grew Up Down South
Meredith has never been one to share much about her personal life so there isn't much information out there about her upbringing. Although she was born in New York, she moved down south at an early age and was raised primarily in Texas and North Carolina.
2. She Is a Wife and Mother
Trying to build a successful career in a busy industry can be challenging – especially when you're also focused on building a solid life at home. Fortunately, Meredith has been able to do both. She has been married to actor Wyatt Russell since 2019 and the couple has one child together. Meredith and her husband also have a fur baby.
3. She Was Nominated for an Emmy
In the entertainment industry, winning a major award is one of the highest honors an actor can attain. While Meredith hasn't won any of those awards just yet, she was nominated for a Primetime Emmy Award in 2009 for Outstanding Younger Actress in a Drama Series for her role in As the World Turns. If she continues to work the way she has been, I think there's a good chance that there are going to be plenty of awards in her future.
4. She Was in a Music Video
If you're a millennial like me, you probably remember the days when music videos were all the rage. Just by being in a video for a popular song, a person could catapult themselves towards bigger opportunities. Meredith got a taste of that in 2017 when she appeared in the video for the song "Rich White Girls" by Mansionz. The video now has more than four million views on YouTube.
5. She's Done Voice Work
Most people who are familiar with Meredith know her for her on-screen work. What they may not know, however, is that Meredith is a very talented voice actress. She has a number of voice acting credits on her resume including Robot Chicken and Disenchantment.
6. She Likes to Take Pictures
There are plenty of people in the entertainment business who are only comfortable being on one side of the camera, but Meredith isn't one of them. Her Instagram profile reveals that she enjoys taking pictures and she has a natural eye for photography. That said, it doesn't appear that she has plans to do it as anything other than a hobby.
7. She Is Passionate About Human Rights
Lots of public figures find it difficult to speak out on topics that have been deemed sensitive because they don't want to rub people the wrong way. Meredith, however, has never been shy about standing up for what she believes in. She is a strong supporter of human rights causes such as the fight to end racism and police brutality.
8. She Enjoys Being Outdoors
There's something about the beauty of nature that nothing else can quite compare to. That is a statement that Meredith would probably agree with. She likes to get out and enjoy and explore the outdoors. Being outside also provides her with lots of great opportunities to take pictures.
9. She Loves Lobster Rolls
Is there one food that you could eat over and over again and never get tired of it? If your answer to that question is yes then you and Meredith have something in common. According to Issue Magazine, Meredith's favorite food is lobster rolls. Luckily for her, she's in a position where she can afford to do lots of traveling and try the best lobster rolls.
10. She Is A Musician
When people think about Meredith Hagner, acting is probably the first thing that comes to mind. What they may not realize is that she also has other creative talents. She plays the guitar, sings, and writes music. However, despite her love for music, it doesn't appear that she has released any original music or has any plans to.