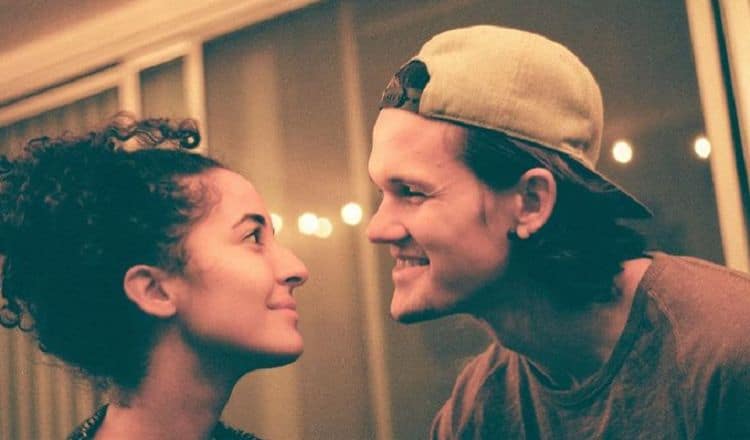 David Gridley isn't widely known yet, but at the rate he's going that won't be the case for much longer. The rising young star has been working hard to lay the foundation for a successful acting career and his hard work has really been paying off. David has shown that he has the capacity to play all kinds of characters. He has made appearances in some pretty successful TV shows including The Last Ship and Army Wives. He also has several projects in the works that are likely to elevate his career to the next level. In just a few more years, it won't be surprising if David's name because well known to people all over the world. Keep reading to learn 10 things you didn't know about David Gridley.
1. He Has Done Some Stunts
Acting has definitely been David's main focus over the years, but David has also found other ways to put his talents to good use. David has one stunt double credit for the 2016 movie Term Life. We weren't able to find any information on whether David plans to do more stunt work in the future.
2. He Loves Fashion
David definitely isn't lacking in the style department. Not only does he have a good eye for fashion but he also has the confidence to pull off just about any look. Based on his Instagram profile, it also appears that he's done some modeling although it's unclear if he's worked with any specific brands.
3. He Has Behind-The-Scenes Experience
If you thought acting and stunt work were David's only contributions to the entertainment industry, you might want to think again. He is also a writer, director, and producer. Most recently, he served in all three roles in the 2020 TV series Truly Fake Advertising. It seems very likely that we'll see him do more behind-the-scenes work in the future.
4. He Has Nearly 30 Acting Credits
Even though David hasn't had a lot of major roles, he's still managed to build a solid resume. David's page on IMDB reports that he currently has 26 acting credits. This includes 5 projects that have not yet been released. As his career continues to grow, it'll be interesting to see what kinds of projects he decides to work on.
5. He Is A Private Person
As David's fan base continues to grow, so does the number of people that want to learn more about him. Unfortunately, though, there isn't that much information out there. So far, David seems to be pretty private when it comes to his personal life. His social media posts don't reveal much about him and he also hasn't done any interviews.
6. He Married
On top of finding what he loves to do, David has also been fortunate to find the person he loves. David is happily married to a woman named Marina who is also an actress. The fact that they both work in the same industry probably allows them to have an extra special level of understanding. We aren't sure how long David and Marina have been together, but they appear to be going strong.
7. He Love Adventure
If there's one person who isn't afraid to step outside of his comfort zone and try new things, it's David. He seems to enjoy doing things like traveling, hiking, and riding motorcycles. His willingness to go after new experiences is a quality that will likely come in very handy during his acting career.
8. He Has A Great Sense Of Humor
They say that laughter is the best medicine, and David has made sure that laughing is a part of his daily life. Many of David's Instagram posts make it very clear that he is the kind of person who loves to joke around and have a good time. Maybe one day he'll get the chance to combine his love for laughter with his love for acting.
9. He Likes To Skate
Is David Gridley a modern-day skater boy? The answer might just be yes. In an Instagram post in 2019, David shared a photo of himself with a skateboard. Although the picture suggests that he likes skating, we don't have any information on how long he's been skating or how good he is.
10. It's Unclear If He's Had Formal Acting Training
Since David has chosen to be fairly private, we don't know how he got into acting or if he's ever undergone any kind of training. In our research, we didn't find anything to indicate that he went through a formal drama/theater program at a college or university. That said, there's always a chance that David took private acting lessons.happily married