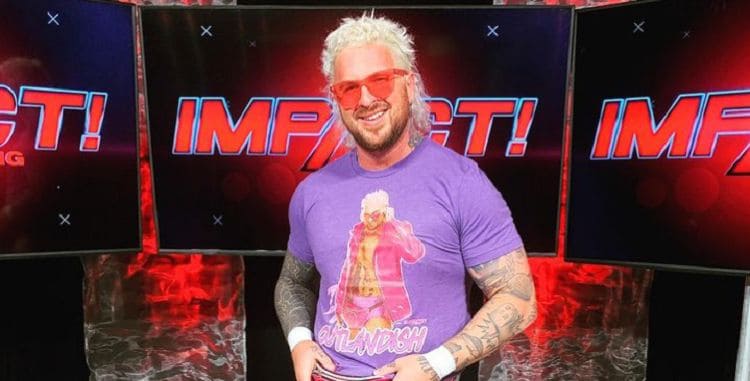 Anyone who is a fan of wrestling knows the name Zicky Dice. It's a stage name, obviously, but it's the name of one of Impact Wrestling's biggest stars. He's a champion. He's talented, and he puts in the work to achieve all that he has achieved thus far in his career, and his fans appreciate him for it. However, the world of wrestling brings with it so many characters and so many shows that are put on by people who have entire lives and entire personalities outside of their characters. Who is Zicky Dice when he is not in the ring or promoting his work as a wrestler? Let's find out.
1. He is Trained
No one is good enough to do the things he's done without being trained by the professionals. Dice was trained at a famed academy called the Black and Brave Wrestling Academy. His instructors are well-known in the world of wrestling. Their names are Marek Brave and Seth Rollins. Anyone in the know, well, knows.
2. He is a Singer
When he's not wrestling, Dice also has a different hobby. He's a singer. He loves it, he enjoys it, and he focuses a lot on it. He's the lead singer of a band, too. The band is called Heart to Heart. It's something that's been close to him for a long time, and he pursues his singing career regularly.
3. His Real Name is Nick
It's a tongue twister between his stage name and his real name. He was born Nick Zoppo, but he goes by Zicky Dice. If we had to guess, we'd imagine that he often went by the name Zicky as a sort of combination of his last initial and his first name, but we don't know this for certain.
4. He's a Floridian
He a man from the Sunshine State. He is from the laid-back, lovely Cocoa Beach. Many know this area of the east coast of Florida as the Space Coast as it is so near Kennedy Space Center, the cruise ports of Port Canaveral, and it's less than an hour from Orlando – the theme park capital of the world.
5. He's Happy With Impact
He was signed with a different agency prior to the COVID pandemic shutting things down. It was difficult to be shut down when you are accustomed to being busy and active all the time, and his contract with the former company expired while on hiatus. Impact recognized that they'd benefit from his talent, so they snapped him up right away, signed him, and got him back to work. He's happy with it, and getting back to work was the best thing for him.
6. He is Looking to Work for AEW
His dream is to work for All Elite Wrestling, and he is holding on to that one. It is his goal in life, and he will make it happen. He says it regularly in interviews. He makes it clear this is what he's looking to do, and he is not stepping back from his desire to make it happen at any point.
7. He is Married
He's a married man, but no one knows much about his wife. We know that he is excited to share the news with her when it happens, and she is the first to know about his work and his new contracts, but we don't know her name or anything else about her.
8. He is Private
One thing is for certain – he is a man who values his privacy. He is not sharing all of his personal details or his life outside of wrestling with the world. He might share a small glimpse into his marriage or his home life from time to time, but it's not enough to really paint a picture of what he is like when he is not in character and in the ring.
9. He Has a Nickname
Lest you think that his state name is also his nickname, he's often referred to as Outlandish. It's his character, it's part of his Instagram name, and it's part of who he is and what he is trying to accomplish as a wrestler. It is, after all, all about image with people who work in this line of business. Image is everything when you are a wrestler.
10. He's Finding Freedom
The one thing that he loves most about his contract with Impact is that he can work for anyone at the same time. If he wants to go to work with another agency at the same time, he can do that. He's not tied to one company with all of his hope for his future in their hands at one time.
Tell us what's wrong with this post? How could we improve it? :)
Let us improve this post!