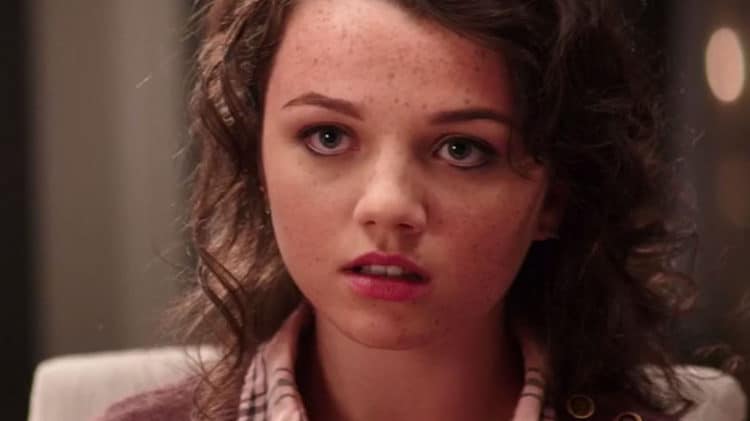 Stefania was just a kid when she discovered her love for acting. Although some people may have thought it was just a phase, it quickly became clear that she was the real deal. Since breaking into the industry more than a decade ago, Stefania has continued to show the world why she deserves every opportunity she gets. Not only is she dedicated to her craft, but her ability to command attention has made her known to viewers all over the world. She is most famous for being in shows like The Carrie Diaries and Chance. Most recently, she has gotten a lot of attention for her role in Sweet Tooth. Continue reading for 10 things you didn't know about Stefania LaVie Owen.
1. She Comes From A Diverse Background
Stefania was born in Miami, but by the time she was four years old, her family had relocated to New Zealand where she was raised. Her mother is Cuban-American and her father is from New Zealand. Stefania feels a close connection to all of the cultures that make her who she is.
2. She's Passionate About Mental Health Awareness
Mental health is a sensitive subject for a lot of people and many people are ashamed to share when they're struggling. Stefania, however, understands the importance of mental health and has used her platform to raise awareness on the subject. She also encourages other people to discuss any mental health challenges that may be dealing with.
3. She Loves Performing On Stage
Most people who are familiar with Stefania know her from the work she's done on screen. What many don't realize is that she also loves theater. While talking to Interview Magazine, Stefania said, "I loved always performing on stage, and being in New York, the theater world is so electric and just a very important part of New York."
4. She Has A YouTube Channel
Stefania may not be what most people would consider a YouTuber, but that doesn't mean she's a stranger to the platform. She and her sisters started a YouTube channel in April of 2018. They've only uploaded one video since then, but that one video has over 7,000 views.
5. She Loves Fashion
No matter what Stefania is doing, you can bet that she's going to look good while doing it. She has an awesome sense of style and she sees fashion as another way for her to express herself. Stefania has a knack for putting outfits together and she isn't afraid to get a little creative.
6. She Isn't The Only Actress In The Family
Stefania's parents may not have any background in the entertainment industry, but she and her sisters have turned the Owens into an acting family. Both of her sisters, Carly and Lolo, are also actresses. However, neither of her sisters have gotten their big break just yet.
7. She Auditioned For The Conjuring
Stefania already has a lot of cool acting credits on her resume, but there's another one that she came close to being able to add to the list. Stefania auditioned to play Christine in the 2013 film The Conjuring, but she lost the role to Joey King. That same year, Stefania was cast in The Carrie Diaries.
8. She Loves To Travel
From an early age, Stefania got the opportunity to see what it's like in different parts of the world and that feeling has never left her. She loves to travel and explore whenever she gets the chance, and her career has given her plenty of opportunities to do just that. Some of the places she's been to include Italy and France.
9. She Doesn't Plan To Let Acting Define Her
The world may think of Stefania as an actress, but she sees herself as more than that. During an interview with Playbill, Stefania said, "I just like to create things. I have so many different passions and my goal is to actually do it all and to use acting as a platform in order to get all of those things accomplished".
10. She's Not Worried About What People Think Of Her
In order to have a career in the entertainment industry and not let it get the best of you, you have to have thick skin. This is something Stefania has always understood. She told Playbill, "[I'm going] to just continue to be confident within myself and not to care about what other people think of me. If you're confident and you love yourself, then people are drawn to you and you're going to create a genuine community around you that loves you for who you are."