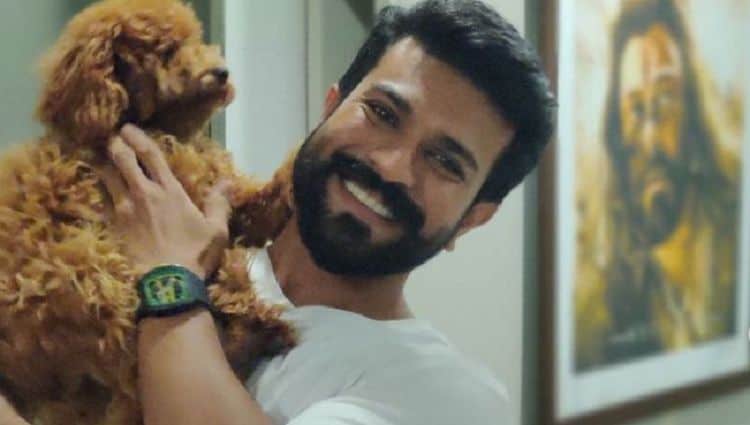 He's an actor who is in the press for numerous reasons regarding his work life right now, but who doesn't know much about Ram Charan outside of his work? In fact, do you even know anything about his work at all? He focuses his acting career in the Telugu aspect of cinema, and that means that many of the people in America have no idea who he is if they didn't see him in a film or have any interest in that type of movie-making. The point is that he is wildly famous in his own part of the world, but he's making it known that he is someone worth getting to know a little better. Before he is a household name in the states, here is what you should know about him.
1. He is Young
In case you want to know more about him personally, it helps to know his age. He was born in 1985, on March 27. In 2022, he will celebrate his 37th birthday. He's still relatively young in the eyes of those who watch stars rise, and he has time to take on some serious roles and major parts before he reaches an age that has him in a sort of limbo situation.
2. He is Wealthy
He's a man worth a lot of money, and that is because he is good at what he does. In fact, he's consistently listed as one of the highest-paid actors in all of India, and he is regularly featured in Forbes as part of their lists of highest-paid actors and wealthy actors in the region. It is safe to say he is doing well.
3. Acting Runs in the Family
It turns out that he is not a man who fell into acting by accident. In fact, he was brought up in this world as he is the son of a famous actor by the name of Chiranjeevi. Growing up in the industry taught him a thing or two about what it is like, what you can expect, and how things go, and he's happy to be part of that.
4. He Started Acting Late
When you are the son of a famous actor, many people assume you begin acting right away. The truth of the matter, however, is that he is a man who did not begin acting until he was a bit older. He did not get his start in the acting world until 2007, which would have put him in his early 20s. He did it, though, and he made it work.
5. He is Married
He's a married man, and his story is a cute one. He began dating a woman by the name of Upasana Kamineni, and then he asked her to marry him in 2011. They got married six months later in 2021. They've been married ever since, but that is not the sweet part. They were friends until they were in the ninth grade of high school, and that is when they began dating from what we can tell.
6. He is Religious
He is a man who likes to take care of his spiritual life, and that does involve taking part in a 41-day ritual annually that is called Ayyappa Deeksha. It is, essentially, a retreat that allows him to spend that time eating simply and taking a break from his life, focusing on his inner well-being and not focusing on anything that is work related or mundane in any capacity. He's been doing this for well over a decade now.
7. He is Well-Dressed
So much so, in fact, that he's been listed and recognized more than once for it. He's been called GQ India's best dressed man on a list of many men in 2016 – he was included in the list but not necessarily named the single best dressed man that year so much as he was named one of many best dressed men.
8. He Has Critics
Anyone living their lives the way they want to live their lives is going to have a critic or two, and he's had his fair share. He has one critic who once said that the actor was only successful because he was following his father's life and riding on the waves of his own fame, but he's proved more than once this is simply not the case.
9. He's a Private Man
When he is not working, he is happily working on maintaining his private life. He has a lot going on at home, but he chooses to be as private about that as he can be, and there is nothing wrong with that.
10. He's an Equestrian
Here's a man who learned to ride a horse when he was growing up, and it is a hobby he has stuck with his entire life. He continues to ride, and it seems to be a passion he has not lost since childhood.
Tell us what's wrong with this post? How could we improve it? :)
Let us improve this post!