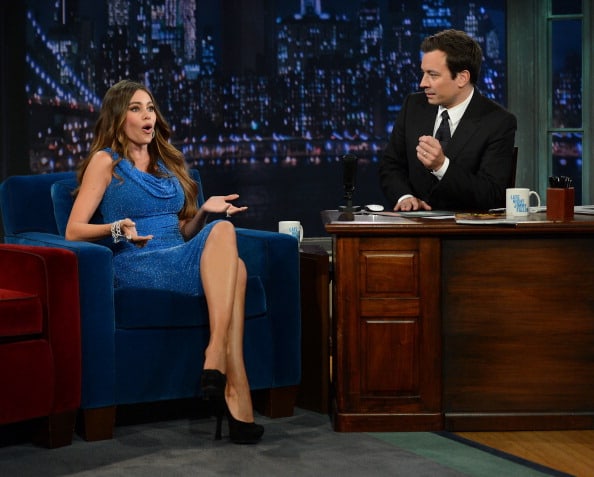 Acting is a career of two extremes; either a person will struggle to get roles or they will become a huge success. How successful an actor is will depend on their financial gain from this career choice. While some actors struggle to make ends meet, other earn huge pay packets that allow them to live a lifestyle of luxury. In fact, working in television has the potential to be extremely lucrative with popular actors able to command huge fees for their appearances. Here are the 10 highest paid female TV actors.
10. Pauley Perrette
With earnings of $8.5 million, Pauley Perrette just sneaks onto the list of the 10 highest paid female TV actors. She plays the NCIS Forensic Special Agent Abby Sciuto in the CBS action police procedural television series 'NCIS'.
9. Robin Wright
Robin Wright is probably most famous for playing Clair Underwood in 'House of Cards' This is a political drama series aired on Netflix. She won a Golden Globe Award for Best Actress in a Television Drama Series for this role and she earns $9 million.
8. Priyanka Chopra
Priyanka Chopra is a well-established Bollywood star, but it is her role in 'Quantico' that has led to her earning $10 million. In this series, she plays Alex Parrish. She is also famous for playing Victoria Leeds in 'Baywatch' in 2017. This was her Hollywood movie debut.
7. Kerry Washington
Earning $11 million positions Kerry Washington in seventh. She is famous for her role in 'Scandal' in which she plays Olivia Pope. She has had roles in many other television series and movies. In 2017, she will provide the voice of Natalie Certain in 'Cars 3′.
6. Julie Bowen
Julie Bowen earns $12 million for her role as Claire Dunphy in 'Modern Family'. She is the co-star of Sofia Vergara. Bowen is also known for her roles in television series such as 'Ed'and 'Lost'. She has also had a successful career in the movie industry.
5. Mariska Hargitay
Mariska Hargitay is best-known for her portrayal of Lieutenant Olivia Benson in 'Law & Order: Special Victims Unit', an NBC drama series. Her earnings of $12.5 million put her in the fifth position on this list.
4. Ellen Pompeo
Ellen Pompei is famous for playing the lead role of Dr. Meredith Grey on 'Grey's Anatomy'. She has also had many brief appearances on other television series. Her earnings of $13 million put her in joint third position.
3. Mindy Kaling
Mindy Kaling ties with Ellen Pompeo on this list as she also earns $13 million. She is the star of the Fox romantic comedy series 'The Mindy Project'. Kaling is the creator of the show which aired for the first time on September 25, 2012.
2. Kaley Cuoco
Kaley Cuoco is much-loved for her portrayal of Penny in 'The Big Bang Theory'. As one of the main cast, she is now earning $26 million for the role. She has played this part since the series was premiered in 2007. It is now one of the most popular sitcoms on CBS.
1. Sofia Vergara
It is the sixth year in a row that Sofia Vergara has topped the list of the highest paid female actors in television. She earns a whopping $41.5 million and is best-known for playing Gloria Delgado-Pritchett in 'Modern Family'.
Tell us what's wrong with this post? How could we improve it? :)
Let us improve this post!