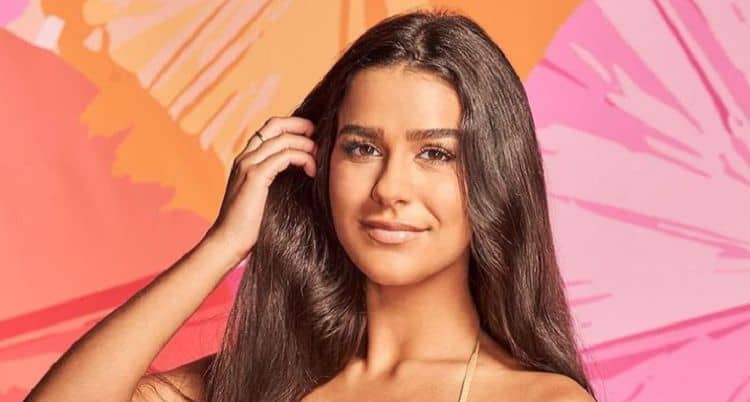 On one hand, Love Island USA is about looking for true love, but on the other, it's an intense competition, and only the strong survive. Needless to say, when Genny Shawcross entered the island near the end of the season, she was already at a serious disadvantage. Unfortunately, she was never able to rise to the top, and her time on the show ended up being short-lived. Overall, the show just wasn't the kind of experience she was hoping it would be. Still, however, she managed to build a big fan base and there's a good chance we'll end up seeing more of her in the future. Continue reading to learn 10 things you didn't know about Genny Shawcross.
1. She's A Pennsylvania Native
Unlike some of the other cast members on Love Island USA, Genny isn't a big city girl. She was born and raised in West Chester, PA and she still lives there today. She comes from a very close family and she's proud of her roots. We didn't find any information to suggest she has any plans to move.
2. She Lost A Friend To Addiction
Even though Genny has had a lot of positive experiences in life, she's also had to deal with some dark moments. Her best friend, Larissa, who struggled with addiction died in 2020 as the result of a drug overdose. Larissa was only 21 years old at the time. Genny wrote a moving article on her friend's passing for the student newspaper at her college.
3. She's Passionate About Human Rights
Genny is the kind of person who isn't afraid to stand up for what she believes in, and one of those things is human rights. She has used her platform to share her thoughts on things such as racism and antisemitism. She hopes that by raising awareness, she can help make the world a better place.
4. She Regrets Doing Love Island
Being on a reality TV show is always a life-changing experience, but sometimes that isn't a good thing. Genny's time on Love Island USA turned out to be a very negative thing for her. She believes that the producers purposely made her look bad and she wishes she never did the show. According to Screen Rant, Genny said, "I'm going to take some time to heal by surrounding myself with the people who truly know me and love me and support me."
5. She Has A Bachelor's Degree
Education has always been important to Genny and she's the kind of person that loves learning new things. She attended West Chester University where she earned a bachelor's degree in mass communication/media studies. While in college she also joined a sorority.
6. She Loves Fashion
Looking good is something that Genny really enjoys, and fashion allows her to do just that. Genny loves being able to express herself through her fashion choices and she has a great eye for putting outfits together. She isn't afraid to get creative and try new styles.
7. She Never Went After Josh
One of the reasons Genny got flack on the show was because it appeared that Genny was interested in going after Josh Goldstein who was already interested in Genny's friend, Shannon. However, Genny insists that this wasn't the case. An article from Screen Rant reported that Genny said, "They made me say all the boys I thought were cute and I did say josh and they told me to say that about Shannon and then they edited it to make it look bad. I never went for josh and never would have".
8. Love Island Is Her Only TV Experience
Although we don't know exactly how Genny ended up getting cast on Love Island, we do know that she isn't someone who has spent years trying to break into reality TV. Since she had such a bad experience with Love Island, it seems fairly unlikely that we'll ever see Genny on another reality show.
9. She's A TikToker
One of the coolest things about doing a reality show is that it almost always translates into popularity on social media as well. That has definitely been the case for Genny. In addition to having a large following on Instagram, Genny has an account on TikTok where she currently has 76,000 followers.
10. She Loves Inspiring Others
Genny is the kind of person who loves to see the bright side in life, and that energy is something she loves to share with the people around her. Even though she may be done with the reality TV world, it looks like she plans on continuing to use her platform as a way to inspire people through positivity.