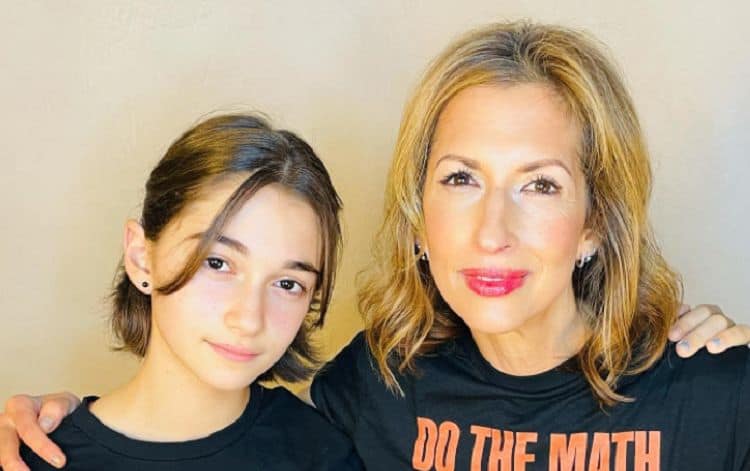 Alysia Reiner's face is one you've probably seen on your screen several times over the years. Since making her on-screen debut in the late 1990s, Alysia has built a resume that now includes almost 90 acting credits. She is probably best known for playing Natalie Figueroa in the popular Netflix series Orange Is the New Black. Alysia has also been in several other successful projects including Hawaii Five-0 and The Black List. While it's true that Alysia doesn't always have the biggest roles, that hopefully won't be the case for much longer. She's going to get a significant amount of screen time in 2022 thanks to the projects that she has in the works. Keep reading for 10 things you didn't know about Alysia Reiner.
1. She's From Florida
Alysia was born in Gainesville, Florida although it appears that she relocated to New York sometime during her childhood/teenage years. She went to high school in New York City and she went on to study at Vassar College. Alysia is still based in New York City.
2. She's An Activist
Alysia hopes to do much more with her time on earth than just keep people entertained. She also wants to leave an impact that reflects the kind of person she is and the things she stands for. She has stood behind many causes including women's rights, preserving the environment, and other issues.
3. She's All About Family
There are some people who believe that it's impossible to have it all. However, Alysia is proof that it's actually very possible. In addition to having a very successful career, things have also gone well for Alysia in her personal life. She has been happily married to actor David Alan Basche since 1997 and the couple has one child together.
4. She Loves Giving Back to Others
Just because Alysia has achieved a high level of success in her life doesn't mean that she has lost touch with the issues that lots of other people face. She has made it a point to use her position to help those in need. She has worked with several charity organizations over the years and will likely continue to do so in the future.
5. She Enjoys Traveling
Traveling is truly one of the most enriching experiences a person can have. Getting to experience other places and cultures is truly priceless. Alysia is thankful that this is something she's been able to do often. She has traveled to places all over the world including France and Iceland.
6. She's A Producer
It's no secret that Alysia knows how to shine when she's in front of the camera. What many don't realize, though, is that she's equally as talented from the other side. She made her debut as a producer in 2009 with a short film called Speed Grieving. She has produced a handful of other projects since then.
7. She's Also A Voice Actress
Alysia's versatility is one of the reasons she's found so much success over the years. Even though live-action work has been her main focus, she has also shown that she's a great voice actress as well. She has done voice work on quite a few projects including TV shows like Butterbean's Café and Bubbly Guppies.
8. She's An Award Winner
Winning an award is something that even the most humble actors hope to accomplish. After all, there's no better feeling than having your hard work recognized. In 2015, Alysia won a Screen Actors Guild Award for Outstanding Performance by an Ensemble in a Comedy Series for her performance in Orange is The New Black. She also won a Women's Image Network Award the following year for Outstanding Film/Show Written by a Woman for her role in Equity. Hopefully, there will be lots of other awards in the future for Alysia.
9. She's Always Looking For Ways to Grow
With all of the things that Alysia has achieved during her career, it would be easy for her to get complacent and stop trying to better herself. That's one thing she never plans on doing, though. She isn't afraid of a challenge and she is always open to things that will better her career and help her sharpen her skills.
10. She Likes to Cook
To lots of people, cooking is nothing more than a necessary chore. However, to people like Alysia Reiner, cooking is so much more than that. Alysia loves spending time in the kitchen and preparing food for her friends and family. She even has a highlight section on her Instagram profile dedicated to the dishes she's made.
Tell us what's wrong with this post? How could we improve it? :)
Let us improve this post!