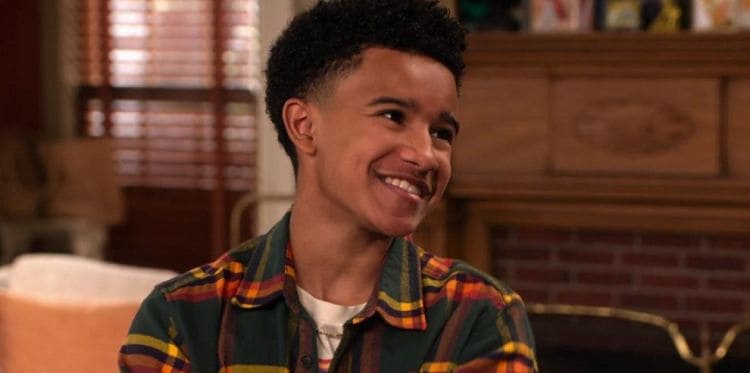 Cameron J. Wright is still a teenager, but that doesn't mean that he's not living his very best life. He's got a show on Netflix, he's got friends, family, and a career that has already taken off, and he's not even done with high school yet. He already knows what the future holds for him, and that is a powerful tool when you are still a child. He's got so much going for him, and he's not showing any signs of slowing down. Here's everything you don't know about the child actor that you should know by now.
1. He is Musical
If you thought he was just a talented young actor, you're mistaken. He's also a talented musician. He's learned to play both the piano and the guitar, and that is no small feat. Both require time, effort, and dedication, and it's impressive to us he's carved out the time for both.
2. He is a Singer
Cameron J. Wright is not just an actor and a kid who is musically inclined. He also likes to sing. Singing is, if we had to guess, probably the most difficult talent to master. Either you have it or you don't, but is there any in-between? Can you be taught if you have no talent?
3. He Takes Advice from Nick Cannon
Of course, Nick Cannon is one of the most successful men in Hollywood, so who wouldn't take advice from him if it were offered? Cannon told young Wright that the best thing you can do is to work hard and to keep distractions at bay. Distractions are, after all, the worst.
4. He Got His Start Through Music
Wright was only five when he began to learn to play the piano, and he was only six when he began singing. As a result, he developed a love of performing. Being on stage and in front of people showing off his talents and his skill was something he really loved. That's how he found acting. He knew he wanted to perform, and acting was something he really fell for when the time came.
5. He Has Acting Advice for Others
One thing that he's learned being on a hit Netflix series is that you have to walk a mile in the shoes your character wears. You have to look at things through the character's eyes, put yourself in their shoes, and you have to react to the other characters based on how they are reacting to you.
6. He is Still Young
Hollywood can be a hard life to live. Many child stars don't make it into adulthood without suffering, without going off the deep end, and without having some serious issues. So far, Wright is doing all right. Of course, he's only just getting started, and he was a teen when he got his big break. However, he's still young, and it's easy for people to forget that. He was born on August 30, 2005, which means he only just turned 16 in 2021.
7. He Was Animated
One of his very first ever jobs in Hollywood was a voice over job, and it was on a show you've all seen – if you have kids. He had a voice over job on the hit Disney Channel animated series "Sofia the First," and we admit we've probably heard him. Kids and all.
8. He Loves Amusement Parks
With the adrenaline of a teenager and the fearlessness of a child, of course he loves amusement parks. We also loved them at his age, and we miss the thrill of being able to ride the roller coasters and rides without feeling ill all day long after one ride. When he's not working and doing his homework, he's probably hanging out at an amusement park having fun.
9. He is Close to his Family
He might play a kid who is close to his family on television, but he's also close to his family in real life. His mother is the one who recognized that he was talented and had a love of performing when he was a small child, and she's the one who encouraged him and pushed him to pursue his dreams.
10. He Writes
We know he's musical and that he focuses a lot on his music, but did you know that he writes his own music? We don't know that he's played any of it for anyone online yet, but we do know that he writes. Writing is so cathartic, and we imagine writing music is no different.
Tell us what's wrong with this post? How could we improve it? :)
Let us improve this post!