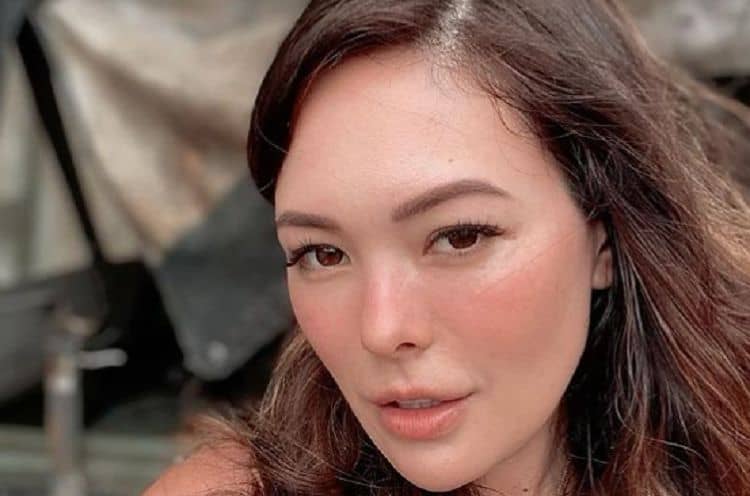 Entering the entertainment industry can be a challenging experience that lots of people never manage to overcome. Fortunately for Lindsay Price, however, she managed to avoid the pitfalls of many young stars. Now in her 40s, she has been in the industry for a good portion of her life, and she's built a successful career in the process. Her acting resume includes more than 60 credits and she isn't finished yet. Most recently, she played Sasha Taylor in the popular Netflix series Atypical. She doesn't have any new projects in the works at the moment, but we'll probably be seeing a lot more from Lindsay in the years to come. Keep reading to learn 10 things you didn't know about Lindsay Price.
1. Her Parents Are Siblings
Yes, you right that right. Lindsay's mother and father were brother and sister – at least in the legal sense. Lindsay's mother, Haeja Diane, is originally from Korea and she was adopted by the Price family at a young age. Haeja and Lindsay's father, Bill, were raised as brother and sister. Somehow they ended up falling in love and getting married. Sadly, Lindsay's father passed away in 2020.
2. She's A Wife And Mother
Family has always been very important to Lindsay and she takes her role as a wife and mother very seriously. Lindsay has been married to Curtis Stone since 2013. The couple has two children together. She was previously married to Shawn Piller from 2004 to 2007, but the couple did not have any children.
3. She Got Her Start Doing Commercials
Lindsay was still in elementary school when she started her professional acting career. In 1982, Lindsay did a commercial for Toys "R" Us. Jaleel White, who would go on to become famous for playing Steve Urkel, also appeared in the commercial. She went on to appear in commercials for other popular companies including McDonald's and Vivitar.
4. She's A Musician
Acting is what Lindsay has focused most of her attention on, but it's not the only artistic thing she's done. She also got into music for a little while. In 2007, she released an EP titled Someone Like Me. Unfortunately, the project doesn't appear to be available on any streaming services, but some songs are available on YouTube.
5. Her Brother Also Works In The Entertainment Industry
Lindsay doesn't come from a family with a background in the entertainment industry, but she and her brother were both bitten by the acting bug. Her brother, Bryan, is a writer, actor, and producer. During the 1980s, he appeared in shows like Small Wonder and Macgyver. His most recent acting role was in 2011.
6. She Loves Spending Time Outdoors
Some people might be under the impression that Lindsay is the prissy type who is afraid to get her hands dirty. That couldn't be any further from the truth, though. Lindsay is truly the outdoors type and she loves to get outside whenever she can. She enjoys doing things like hiking, camping, swimming, and surfing.
7. She's A Brand Ambassador
Over the course of her career, Lindsay has built a substantial online presence. She currently has 161,000 followers on Instagram. Having an engaged online audience has given her the chance to partner with companies to help market their products. As her following continues to grow, so will her opportunities to work with companies.
8. She Likes Taking Pictures
Lindsay spends a lot of time in front of the camera when she's working, but when she has time off from work it appears that she's equally as comfortable behind it. Although she might not think of herself as a photographer, Lindsay loves taking pictures and she's also very good at it.
9. She's A Frequent Traveler
Traveling has always been one of Lindsay's favorite things to do. During an interview with Jae-Ha Kim, Lindsay said, "It is so important to see the world from outside your own perspective. Travel is the best way to gain empathy for others, to understand your position in the world and have gratitude for your life. There is so much wonder to be seen. I feel it connects me to those that I love. I feel there is nothing like a new shared experience between loved ones. Each time I take a trip, I don't feel that travel is as much of an escape as it is a return to my true self."
10. She Was In A Video Game
Some people in the entertainment industry get boxed into doing certain types of projects, but Lindsay has been fortunate that she's gotten to do lots of cool things. In 2012, she was the voice of a character named Peggy in the video game Sleeping Dogs. To date, that is her only voice acting credit.