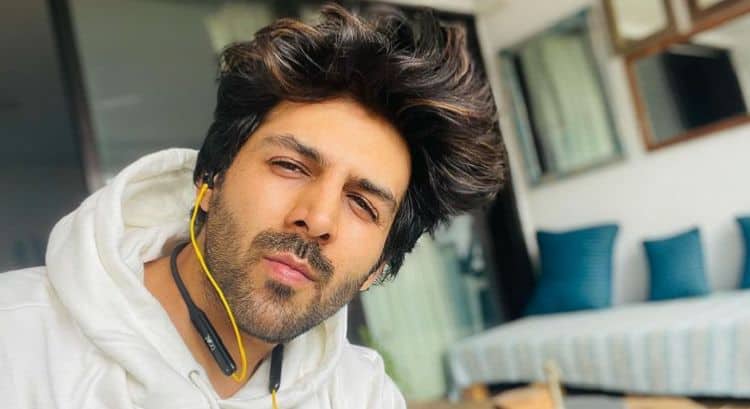 Kartik Aaryan may not have the longest list of acting credits, but over the last 10 years, he has managed to become one of the biggest names in India and his star is still rising. His reach has also extended to several other countries. Although most of his roles have been more on the light-hearted side, Kartik is very serious about his craft. No matter what kind of project he's working on, he always puts 100% into it. Even though he has yet to make an on-screen appearance in 2021, he has quite a few projects in the works so we know we'll be seeing plenty more of him in the future. Continue reading for 10 things you didn't know about Kartik Aaryan.
1. His Birth Date Marks A Moment In Professional Wrestling History
Even though Kartik Aaryanhas no personal connection, he was born on a very special day in WWE history. His date of birth, November 22, 1990, is the same day The Undertaker made his WWE debut. The Undertaker would go on to wrestle until November of 2020.
2. He Studied Engineering
Since Kartik is a professional actor, most people would assume that he went to college to study acting in some capacity. However, that couldn't be any further from the truth. Kartik actually earned an engineering degree with a focus in biotechnology. It's unclear whether he ever received any acting training.
3. He's A Brand Ambassador
The success Kartik has had as an actor has also resulted in him becoming very popular on social media. He currently has well over 21 million followers on Instagram and the numbers just keep growing. Thanks to his large audience, Kartik has gotten the opportunity to partner with companies to help market their products. He is currently a brand ambassador for Doritos.
4. He Didn't Start Acting Until College
There are countless actors who have adorable stories about how they've known they wanted to act since they were in diapers. Kartik's path was a little different, though. He didn't start acting until his third year of college and it didn't take long for him to realize that was the path he wanted to pursue.
5. He's Passionate About Taking Care Of The Environment
Kartik has made it a point to use his platform to raise awareness to the things that are important to him, and one of those things is taking better care of the earth. On World Environment Day in 2018, Kartik spoke out about the negative impact plastic pollution is having on the environment.
6. He Likes To Stay Positive
Life is full of ups and downs, and sometimes it can be hard not to let the downs make you lose focus on the good things that are going on. Kartik does his best to maintain a positive attitude and he likes to spread that energy to the people he connects with in person and on the internet.
7. He Likes To Play Soccer
Staying active is very important to Kartik, and playing soccer has always been one of his favorite ways to do that. Not only does he like to play soccer as a way to keep himself in shape, but he has also participated in charity tournaments over the years. Unfortunately, he dislocated a toe while practicing in 2018.
8. Some Of His Projects Have Fallen Through
One of the reasons people are hesitant to get into acting is because it can be very unstable. Even the most popular and talented artists have to deal with the fact that nothing in the business is ever guaranteed. This is something Kartik has experienced more than once. According to an article from the Hindustan Times, Kartik has had several opportunities slip through the cracks including a movie with Aanand L Rai. According to a source, "Kartik was in advanced level talks with Aanand, and had read the script and heard the narration, too. But, before he could sign on the dotted line, things fell apart".
9. He's Fairly Private
Despite being a highly visible public figure, Kartik still likes to live a pretty low-key lifestyle. Although he is very active on social media, he isn't the type of person that likes to share a lot of content about his personal life. Since letting the world in on too much information has its downsides, it's easy to see why Kartik has chosen a more private approach.
10. He Has Been Very Vocal About COVID-19
India has been one of the countries hit the hardest by the COVID-19 pandemic, and Kartik has refused to sit back in silence. Instead, he has spoken out about the dangers of COVID-19 and has urged people all over the world to take the proper precautions to protect themselves and others.
Tell us what's wrong with this post? How could we improve it? :)
Let us improve this post!