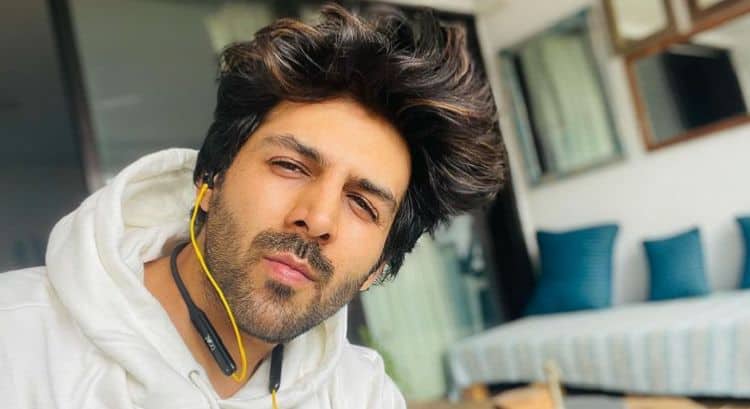 In just a decade, Kartik Aaryan has risen to become one of India's biggest stars, captivating audiences with his light-hearted roles and dedication to his craft. Although he hasn't appeared on screen in 2021, his numerous upcoming projects promise to keep fans entertained. Let's dive into 10 lesser-known facts about this talented actor.
1. His Birth Date Coincides with a WWE Milestone
Kartik Aaryan was born on November 22, 1990, the same day The Undertaker made his WWE debut. While Kartik has no personal connection to wrestling, it's an interesting coincidence that his birth date marks a significant moment in WWE history.
2. Engineering Was His Initial Path
Contrary to what one might assume, Kartik didn't study acting in college. Instead, he earned an engineering degree in biotechnology. It remains unclear whether he ever received any formal acting training.
3. He's a Social Media Sensation and Brand Ambassador
Kartik's acting success has garnered him a massive following on Instagram, with over 21 million followers and counting. His popularity has led to partnerships with companies like Doritos, for which he serves as a brand ambassador.
4. Acting Wasn't Always His Dream
Unlike many actors who claim to have known their calling since childhood, Kartik didn't start acting until his third year of college. It didn't take long for him to realize that this was the path he wanted to pursue.
5. Environmental Activism Is Close to His Heart
Kartik uses his platform to raise awareness about issues that matter to him, including environmental conservation. On World Environment Day in 2018, he spoke out about the detrimental effects of plastic pollution on the planet.
6. Positivity Is His Mantra
Kartik strives to maintain a positive attitude and spread good vibes to those he interacts with, both in person and online. He believes in focusing on the good things in life, even when faced with challenges.
7. Soccer Keeps Him Active
Kartik enjoys staying active, and soccer is one of his favorite ways to do so. He not only plays the sport for fitness but has also participated in charity tournaments. However, a dislocated toe during practice in 2018 temporarily sidelined him.
8. Not All Projects Go as Planned
The unpredictable nature of the acting industry means that even the most talented artists face uncertainties. Kartik has experienced this firsthand, with several opportunities falling through, including a movie with Aanand L Rai, as reported by the Hindustan Times.
9. Privacy Matters to Him
Despite being a public figure, Kartik prefers a low-key lifestyle. While active on social media, he doesn't share much about his personal life, opting for a more private approach.
10. He's Vocal About the COVID-19 Pandemic
India has been severely affected by the COVID-19 pandemic, and Kartik has not remained silent. He has spoken out about the dangers of the virus and urged people worldwide to take proper precautions to protect themselves and others.
Tell us what's wrong with this post? How could we improve it? :)
Let us improve this post!