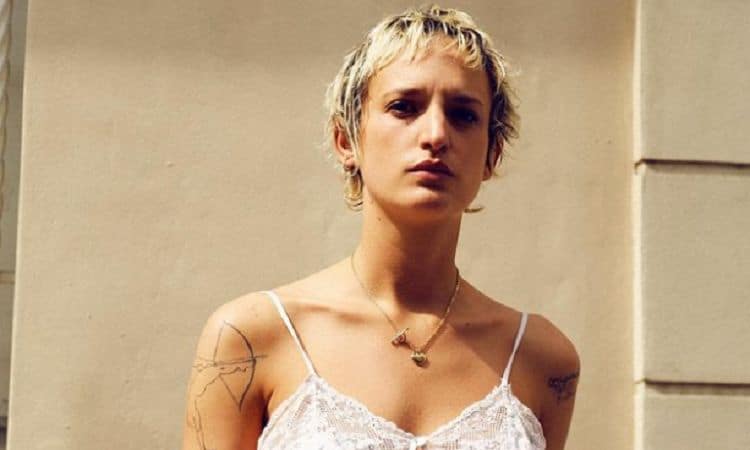 You might not be very familiar with the name Agathe Rouselle just yet, but that probably won't be the case for much longer. The multi-talented creator has officially ventured into the world of acting – earning her first two credits in 2021. Although she's relatively new to acting, Agathe is no stranger to the arts and she's already proven that she's capable of doing anything she puts her mind to. Her passion for telling good stories combined with her dedication to her craft has allowed her to earn the respect of people all over the world. It'll be interesting to see if she decides to do more acting in the future. Keep reading to learn 10 things you didn't know about Agathe Rousselle.
1. She Has A Rocky Relationship With Her Mom
There isn't a lot of information about Agathe Rousselle's upbringing, but in a video with StyleLikeU, she shared that her parents went through a very difficult divorce that negatively impacted her relationship with both of them. Most notably, she and her mother have struggled to get along which resulted in Agathe leaving the house when she turned 18.
2. She Loves Music
Although it doesn't appear that Agathe is a musician herself, her passion for music runs deep. She enjoys a wide variety of music and she spends a lot of time listening to new things. Agathe loves creating playlists and sharing them with her followers on social media.
3. She's An Author
Writing has always been one of Agathe's favorite ways to express herself. In 2017, she decided to share her love of writing with the world. She released a book titled I Ditched Class and I Took a Bath. According to the book's description, "I Ditched Class and I Took a Bath is not just a documentation of a vacation, it's Agathe's own personal exploration of a new landscape, a look toward new relationships and a chance for her to abandon the disillusionment that haunted her before she arrived to San Francisco."
4. She Likes To Exercise
Staying active is an important part of Agathe's mental and physical health. She told Inside Out Women, "I usually run in the morning on an empty stomach, this starts my day and frees my mind. I bike to all my different appointments and when I feel the need, I meditate. I am also starting to learn to skate."
5. She's A Dog Mom
As far as we know, Agathe doesn't have any children, but she's still a mother in her own right. She has an adorable little fur baby who has made several appearances on her Instagram profile. Even though her schedule can get pretty hectic, she loves spending as much time with her dog as she can.
6. She Has Attended Black Lives Matter Protests
Agathe has never been the kind of person to bite her tongue when it comes to things that are important to her, and the fight to end racism is one of those things. Not only has Agathe used her social media presence to show her support for the Black Lives Matter Movement, but she has also attended in-person protests.
7. She's Dealt With Mental Health Challenges
There are countless people all over the world who experience ups and downs with their mental health, but many aren't comfortable discussing it. Agathe has faced several challenges with her mental health over the years including anxiety and panic attacks. Her work in the arts has played a significant role in helping her find inner peace.
8. She Has A Fear Of Abandonment
Everybody has something they're insecure about, and Agathe Rouselle is no exception. While talking to StyleLikeU, Agathe shared that being abandoned is one of her biggest fears. She explained that this stems from the relationship she's had with her mother which has often led to her feeling that she is unloveable.
9. She's A Photographer
There are plenty of people out there who are okay at a lot of things, but Agathe is good at all of the things she does. She is a very talented photographer who has gotten to be a part of all sorts of shoots in the fashion industry. She has a great eye for knowing exactly when to snap the perfect picture.
10. She Is Bilingual
Agathe was born and raised in France, but she has lived in the United States for several years. She is fluent in English and French and she also enjoys writing in both languages. However, both of her acting roles have been in French productions. It's unclear if she speaks any other languages.