Belissa Escobedo attracted global attention after landing the role of Milagro Reyes in Blue Beetle. The American actress wears many hats as far as her creativity is concerned. She's not just an actress but a writer, poet, and theater artist.
For the most part, the role that gave her a platform was as Natalie Garcia in The Baker and the Beauty. Needless to say, it opened doors to a handful of other roles that have made her one to keep an eye on. Though it was not the central role, getting cast in Blue Beetle further propelled her into the spotlight. Needless to say, she is one creative worth knowing more about. In that vein, here is everything you need to know about Belissa Escobedo.
How It All Began: A Belissa Escobedo Story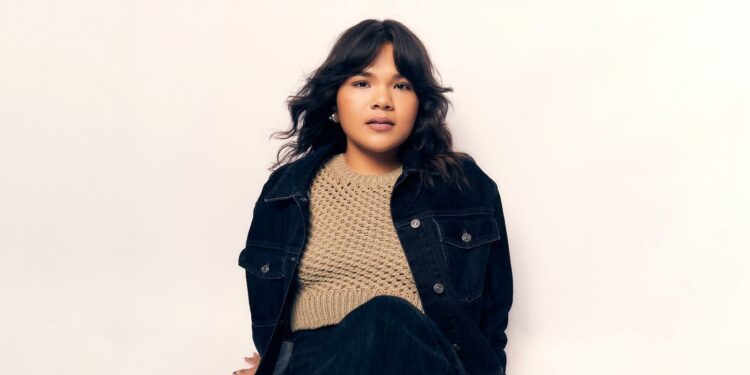 Her name probably gave it away, but while she was born in Los Angeles, California, the actress has Latino roots. She grew up in the southern side of Pasadena with her parents and brother, Victor Escobedo. Reports have it that the actress discovered she wanted to be an actress quite early on in life. In fact, she decided to explore her passion for acting in third grade.
Luckily for her, she had the kind of parents that were ready to stand behind her in support of her dreams. However, it was school first and passion later for Escobedo. She completed her high school education at the Los Angeles County High School for the Arts. Then she went on to hone her acting skills at The New School for Drama.
Her Acting Career So Far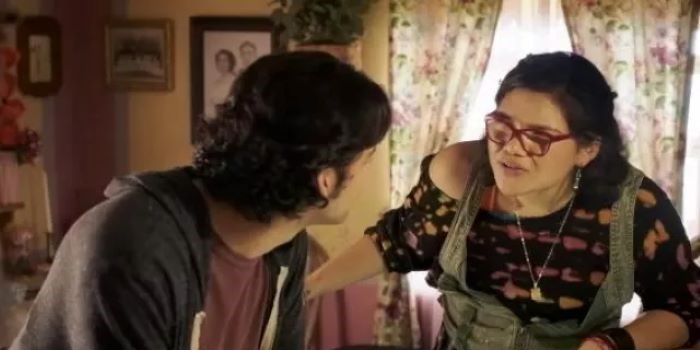 Since she dipped her toe in the entertainment industry, it's been quite the adventure for Escobedo. It can all be traced back to 2015 when she appeared in the TV show Verses & Flow. Then she bagged a minor role in the mini-series Meet Me @ the Clinic the very next year. 2018 saw her appear in ABC Discovers: Los Angeles Talent Showcase. However, the show that truly put her out there was Dean Georgaris The Baker and the Beauty. She shone brightly as Natalie Garcia and cemented her status as a star on the rise.
She wasn't done winning that year as she appeared in another TV series, Don't Look Deeper. 2021 saw her bag a role on the show American Horror Stories. She played Shanti in the award-winning horror anthology created by Ryan Murphy and Brad Falchuk. Before joining the cast, she expressed her unbridled excitement. Not to forget the upcoming Blue Beetle movie, where she plays Milagro Reyes, Jamie Reyes' (Blue Beetle himself) younger sister.
Altogether, Belissa Escobedo has proven herself a talented actress and cites America Ferrera as one of her greatest influences. Besides her growing acting career, the actress is also an accomplished poet. To that effect, she's a bonafide member of The Poet Puff Girls. Fun fact, the members of the group shared not only their love for poetry but are also staunch fans of the power puff girls.
Belissa Escobedo's Personal Life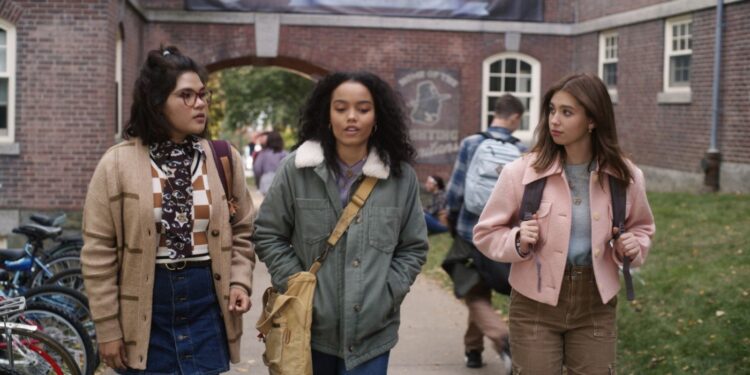 As she's currently a star on the rise, it's no surprise that Escobedo doesn't have much information about her. But from what can be gleaned from her social media, she has a thriving social life and is often out and about with her ride-or-die's. By all indications, she's equally a hardcore Nicki Minaj fan alongside her bestie, who she apparently challenged to a rap battle in the sixth grade.
Besides this, Escobeda seems to be doing her best to lead a normal life despite her gradual ascent in the entertainment industry. As mentioned earlier, there isn't a lot of information about her. For the most part, her family members remain unnamed, and she doesn't tag her friends on social media. However, that situation may change in the near future as she stars in more films and TV shows.
She Has An Impressive Net Worth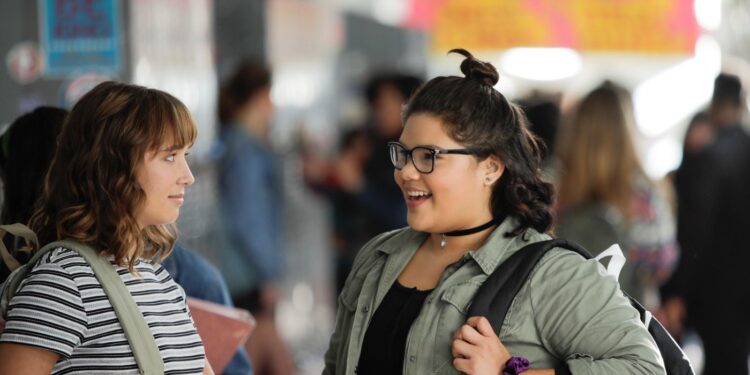 Thanks to her work as an actress in a handful of movies and TV shows, Belissa Escobedo has racked up a small fortune. However, the verdict is still out on how much it is. Though reports suggest that she's currently standing at $1 million. Then other reports place her net worth in the neighborhood of $4-$5 million dollars. Regardless of where her net worth falls, it's clear that she's been hard at work, and it's paying off.