Khatira Rafiqzada is known as the wife of American actor Michael Ealy. With over a decade in marriage, the couple has built a beautiful family together. Rafiqzada and Ealy dated for about four years before they got married in October 2012. Theirs was a quiet wedding in Los Angeles, so private it was kept off the media radar until they were ready to share the news with the public. While Ealy's fame has rubbed off on Rafiqzada, she has maintained a decent level of privacy, controlling the information she shares with the public.
Like her famous husband, Khatira Rafiqzada is also an actor. In 2009, she played Zola in Lydia Martinelli's short action film Layla, and the following year, she was seen as a counselor named Ms. Garrett in Deon Taylor's horror film Chain Letter. Though her acting days are seemingly over, Rafiqzada continues to engage in life meaningfully, and there's more to her other than being a former actress and the wife of a famous Hollywood actor. Here are lesser-known facts about Michael Ealy's wife, from her early life and family background to her profession and whatnot.
Khatira Rafiqzada Is Originally From Kabul, Afghanistan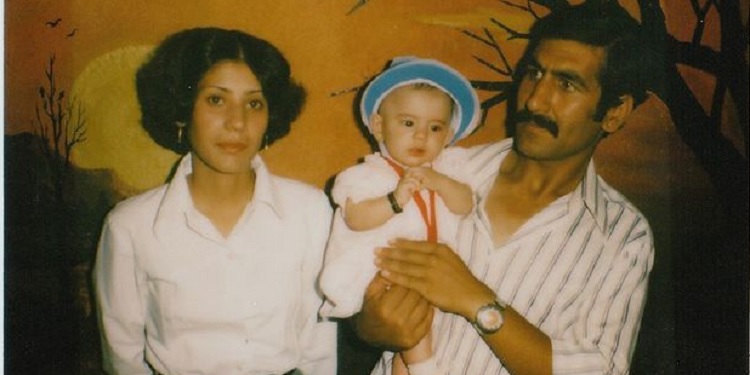 Now an American citizen, Khatira Rafiqzada is originally from Kabul, Afghanistan, where she was born and raised for a while. Growing up, her family moved around a lot in a desperate attempt to escape their war-torn country. Rafiqzada lived in India for some time before her family eventually settled in the United States. She came to America at age 12 as a refugee from Afghanistan, sponsored by Catholic Charities as victims of war. Having escaped the conflict in her country of origin, Rafiqzada is passionate about promoting the welfare of people in Afghanistan.
In one of her Instagram posts in September 2021, Rafiqzada revealed that it feels strange for her to post about anything that's not about Afghanistan. She supports various charity initiatives directed toward helping Afghans in need as much as she advocates for the right of women in the country. Speaking on the latter, Khatira Rafiqzada expressed the need for feminists to speak up on the abuse of women in Afghanistan. "You can't call yourself a feminist if you don't care about what's happening in Afghanistan," she said. "…If you stand for one woman's right in one nation, you should be able to stand for every woman's right in every nation. So I can't sit here as a U.S. citizen and fight for a woman's right in Texas, but not fight for a woman's right in Afghanistan."
Her Father Disowned Her For Marrying Michael Ealy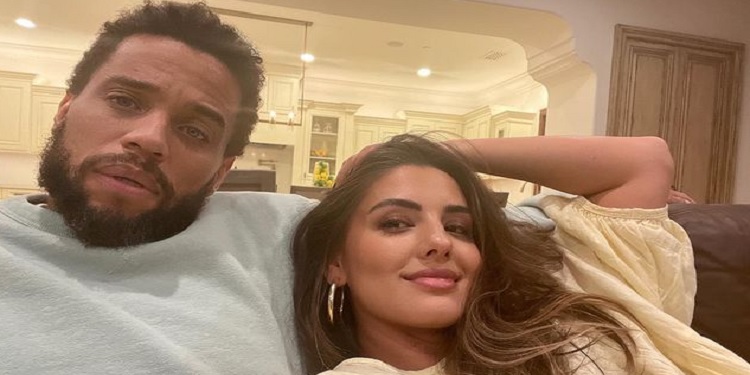 Born and raised a Muslim, Khatira Rafiqzada is still a Muslim, but to her own definition. Her husband, Michael Ealy, is a Baptist Christian and an African American. The religious and cultural differences had Rafiqzada's father kicking against the marriage. While she had the support of her mother's family, Rafiqzada's resolve to marry Ealy made her father disown her. He shut her out of his life for over a decade, and their relationship remains strained.
Remarking on her relationship with her father, she said: "…I got disowned by him! I spoke to him for the first time in 10 years in 2020. I would be lying if I said I was prepared to lose him. I missed him a lot, especially when I had kids because he's the only grandparent alive." Be that as it may, she doesn't regret her decision. Although it was a hard call, Rafiqzada was confident she was choosing what was best for her.
Michael Ealy's Wife Regards Her Kids As Her Greatest Achievement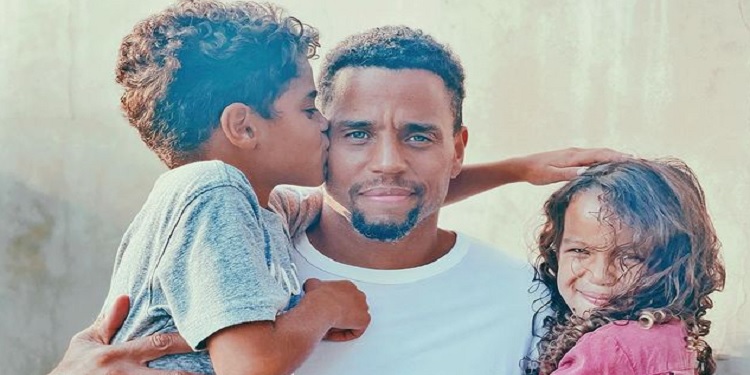 Rafiqzada's marriage to Michael Ealy has been blissful, with two children to show for it. Rafiqzada and Ealy had their first child, a son named Rakim Elijah, in April 2013. Over three years later, sometime in April 2016, they welcomed their second child, a daughter they named Harlem Quest. The couple has a happy home, and Khatira Rafiqzada is glad she held on to Ealy. She proclaimed this during their 10th wedding anniversary; in a lengthy Instagram post that, in part, read: "…I am so damn proud of myself for knowing back then that you are what I deserve."
For Rafiqzada, Rakim and Harlem are her most significant achievement. She is committed to raising them as self-aware and thoughtful humans, an opportunity she acknowledges might have been out of reach in Afghanistan. As a child, she failed to see why her parents toiled to move to the United States, but she's now grateful for their will to seek a better life.
Khatira Rafiqzada Is A Scientist And A Baker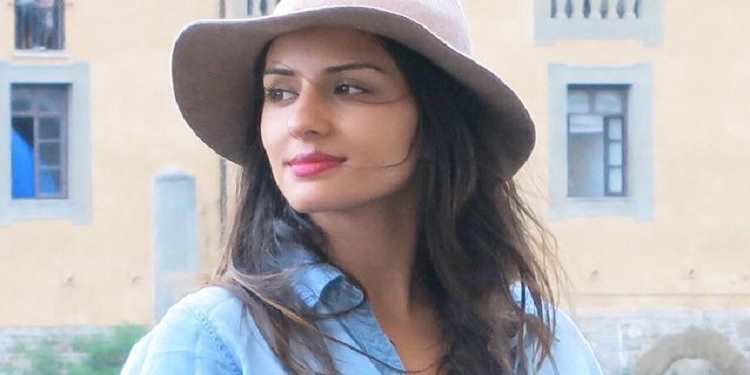 Khatira Rafiqzada's Instagram profile says she's a scientist and co-founder of Break Bread. While details of her career exploit as a scientist aren't readily available, her passion for cooking and baking are littered all over her social media pages. For over 15 years, Rafiqzada worked in restaurants, but it seems she is now focused on baking and raising her kids. She also dabbled in acting but has since given it up.
Michael Ealy's wife has come a long way since she came to the United States. While her family was financially stable in Afghanistan, they struggled to make a living in America. Khatira Rafiqzada had to take on several menial jobs to support herself and lessen the burden on her parent. Recalling this in a September 2017 Instagram post, she said: "…My mother was a teacher and a political news anchor in our country… when she came here, her only option was to work as a housekeeper. As I grew up, I served food; I took care of kids, (and) cleaned homes."