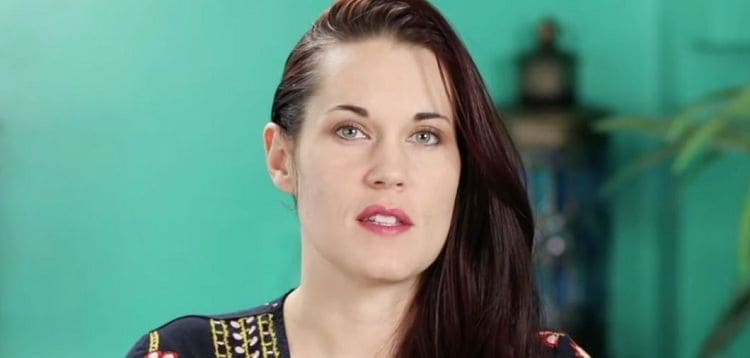 There are some documentaries that don't do much for us. Then, here is the Hulu Documentary called The Deep End about a woman who calls herself Teal Swan. She is a self-proclaimed spiritual leader who many find highly questionable. She's been referred to as a cult leader, and her documentary is nothing short of absolutely fascinating. Here is a general overview of what you need to know about this woman.
1. She's an 80s Kid
Teal Swan was born Mary Teal Bosworth on June 16th, 1984, meaning she will soon turn 38. She grew up in a time much different from our current times, without the presence of social media or cell phones in school. Life was simpler in terms of not being so exposed to the world at that age.
2. She's from The Southwest
Swan was born in New Mexico, with Santa Fe being her initial home. However, her family did not stay there for long and relocated a little further north to Utah. The vast majority of her childhood was spent in Logan, and she only lived there until her teenage years. She lived with her parents and a younger brother, though we don't know exactly how much younger.
3. She Did not Conform in Utah
Utah is infamous for its many Mormon residents. It's a place that largely follows the Mormon church, but she did not feel the need to conform to the typical Mormon beliefs. She didn't feel the need to change her own way of thinking in order to fit into the same area as her peers.
4. She Was Bullied
Growing up, because she didn't fit in, she claims she was often bullied as a result of her differences. Rather than conforming to the way things were going for her at school, she decided not to make any changes, but she never gave up on being herself. She says the bullying was terrible, but she still stayed true to who she was.
5. She is Often Referred to as a Cult Leader
By now, we've all seen the previews for the new documentary called The Deep End that follows her and her life, so what is this all about? She has her own set of beliefs and she has a lot of followers, but she is often referred to as a cult leader. She rejects this label, though.
6. She Shares Controversial Beliefs
At the end of the day, this is a woman who may be suffering from some serious mental health issues judging by the advice she gives to others. She has even gone as far as to advocate for suicide, referring to it as a "safety net or our reset button that's always available to us", and has shared this advice with her followers, those she counsels, and those who listen. This has not been well-received by many who have heard her speak.
7. She is Hypersensitive
When she began to recognize that she was different was while she was growing up. She felt that she was acutely sensitive to so many things, and those sensitivities enabled her to also believe that she was clairvoyant. She now considers herself a spiritual catalyst, and she desires to share her special gifts with the world.
8. She Said Her Childhood Was Awful
She has repeatedly stated that she was only six years old when someone close to her family began sexually abusing her, drugging her, and torturing her. This person told her it was to cure her and also wanted to induct her into cults worshipping Satan. This happened two times, and it took until she was nineteen for her to escape.
9. She's an Author
What she loves to do is share. She has authored six books to date, each one focused on self-help and transforming how she thinks and feels. She believes that her courses are a powerful way for her to help others, and she offers online courses about self-love for an impressive $400 per course.
10. She is Beloved
While there are many who feel she is not the best source of help for anything, there are people who revere her and say that she is like Jesus, that she is the best thing that ever happened to them, and that she is everything they ever needed. She has a huge following, and her followers are very passionate about her.
Tell us what's wrong with this post? How could we improve it? :)
Let us improve this post!