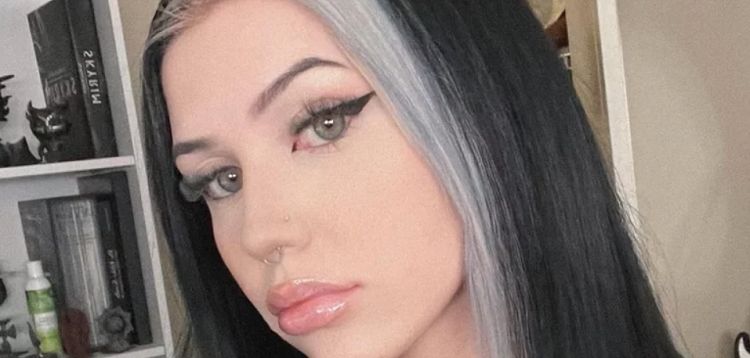 The gaming world has long been a male-dominated industry, but in recent years, women have been making their mark as talented gamers. One such woman is Kalei Renay, who has built an impressive social media following thanks to her passion for gaming. With her frequent gameplay streams and recent induction into the renowned FaZe Clan, Kalei proves that gaming can be more than just a hobby—it can be a lucrative career. Let's dive into 10 intriguing facts about Kalei Renay that you might not know.
1. Her First Console Came at 13
While many gamers recall receiving their first video game consoles as young children, Kalei's experience was different. Although she played computer games growing up, she didn't own a video game console until she was 13 years old.
2. A Private Persona
Despite her large online fan base, Kalei remains a relatively private person. While she's active on social media, she prefers to keep her content focused on gaming and shares little about her personal life.
3. Meet Oliver, the Guinea Pig
When it comes to pets, most people think of dog or cat owners. However, Kalei is a proud guinea pig owner. Her adorable guinea pig, Oliver, has made a few appearances on her social media profiles, but not as many as fans might hope.
4. Streaming for Half the Day
Kalei's dedication to gaming is nothing short of remarkable. According to an article from The Hollywood Reporter, she streams between 10 and 12 hours a day, making gaming not just a full-time job, but an all-consuming passion.
5. A Self-Taught Pianist
Gaming isn't Kalei's only talent. In a Q&A video on her YouTube channel, she revealed that she's a self-taught piano player who has been playing for several years. She's also learning the guitar and hopes to pick up the violin someday.
6. Feeling Left Out in the Gaming Community
Despite her large fan base, Kalei admits to feeling left out at times. In her Q&A video, she shared that because she's often considered a troll, few people in the gaming community reach out to collaborate with her.
7. Streaming Since 15
Kalei began streaming at the young age of 15. In an interview with Noob Feed, she said, "I was playing with my friends one night and they told me about Twitch; I had no idea what it was. I've always been into gaming, but I had NO idea there was an entire online community on social media. I only knew about online party chat and YouTube –stuff like that–, but I didn't even know there was a thing called "streaming", so I made a Twitter and Twitch account and my first streamer I ever watched was SJ, also known as Vindictive. She inspired me to become a streamer."
8. Gratitude for the Haters
Kalei has faced her fair share of haters since starting her streaming career. While it took some adjustment, she now views the negativity as a driving force that has helped shape her into the person she is today.
9. An Outdoor Enthusiast
Although Kalei spends most of her time in front of a screen, she enjoys getting outdoors whenever possible. Hiking is one of her favorite activities, as she loves immersing herself in nature and appreciating the beauty around her.
10. Gaming and Anger Issues
We all know someone who gets a little too heated during a game, and Kalei is no exception. In her interview with Noob Feed, she admitted to having rage issues when it comes to video games, often cursing and getting frustrated when things don't go her way. She's even been known to break mice, keyboards, and her desk in the heat of the moment.
Tell us what's wrong with this post? How could we improve it? :)
Let us improve this post!