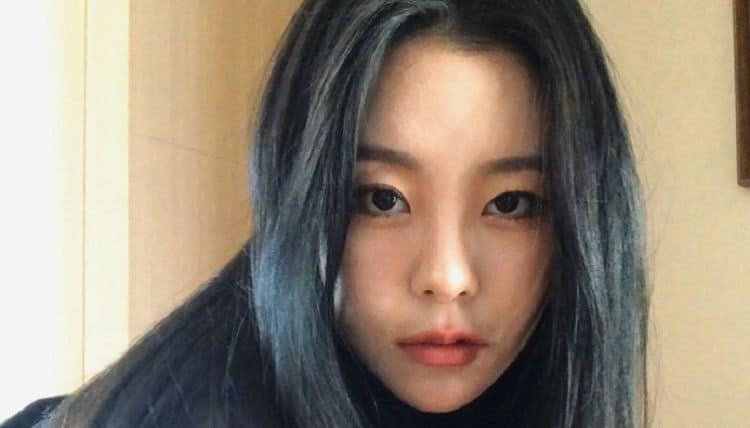 You know her professionally as Wheein, but her full name is Jung Whee-in. She's a South Korean singer and performer who is a member of one of the area's most famous girl groups. Mamamoo has been making fans happy with their music and their fashion for years now, and Wheein is one of the primary reasons for the success of the group. She fits in effortlessly, and she is exceptionally talented. Fans were shocked, however, when she recently made an announcement big enough to shake up the entire group and all that it means to the world. She's leaving the group, and her fans are heartbroken. What else do we need to know about this young superstar?
1. She is Young
Wheein is young. She's been in the spotlight since she was only a teen, and she has worked hard to build her career and the fame that she enjoys now. She was born on April 17, 1995. Her career began in 2014 when she first became famous with Mamamoo. She was only 19 at the time, and things in her life worked out well in her favor.
2. She is Also a Solo Artist
During the time that she began her career with a group, she knew she might one day decide to do things a little differently. She wasn't convinced she would only spend her time working as a group singer. She knew she would also spend her time working as a solo artist, and she did just that. She released her first solo track back in 2018.
3. She Lived with Her Grandmother
Growing up, Wheein did not live with her birth parents. We don't know why or where they are, but we do know that they were not in the picture. She was raised in Jeonju, Jeollabuk-do, South Korea, and she spent her childhood living with her grandmother. Her grandmother is the one who raised her and made her who she is today, and that's been very special to this young talent.
4. She's Been With the Group Since the Start
While there are always groups who have members come and go – and Mamamoo is certainly no different – this is one young woman who has been with the group since its inception. When Mamamoo released their debut single back in 2014, Wheein was right there with them singing along, performing, and enjoying the success and the growth that they are loving now.
5. She Chose to Forgo Renewing Her Contract
Fans are saddened by the fact that she is leaving behind the group that made her famous, but they have to understand her reasoning behind the decision. She chose to leave of her own accord. Rather than being forced out or upset with the way things were going for her, she simply did not sign on to renew her contract as part of the group.
6. She is Not Leaving Yet
The positive news, however, is that this young woman is not leaving just yet. She might not be part of the group per her contract negotiations any longer, but she is still part of the group until 2023. She will continue to work with them until then as that is when her contract expires and her new future takes off.
7. She is Emotional
There are fans who are feeling the sadness of her departure, but it should be said that she, too, feels the sadness of her own departure. She's not living her life in the spotlight and leaving it behind without her own emotional feelings. She's leaving behind the company that represented her for the past decade of her life. They taught her all she knows, and she's sad and feeling very emotional about leaving her familiar surroundings, too.
8. She Knows it is Time
The decision to leave RBW, her agency, is not an easy one for this young woman. She spent her career with them, and she knows no different. However, she also knows that she has to make decisions that will affect her in a positive light, and she knows it's time to move on. Moving on, making changes, and doing things differently is often challenging – and she knows this. But, she's up to the task.
9. She is Good to Her Fans
Wheein is a young woman who knows that her fans are the most important. She knew that when she chose not to sign her contract for another term with her company that she would need to address the situation with her fans, and she did. She penned the sweetest letter to let everyone know that she, too, is sad – but that she is also excited and would love her fans to follow along in her new journey.
10. She Will Succeed
Despite leaving her group, we can see she has no ill will for her fellow members, nor they her. She will go on to do big things, and she will not disappear. If her fans are worried they will not see her again, we have a sneaking suspicion that they are incorrect. She will be back.
Tell us what's wrong with this post? How could we improve it? :)
Let us improve this post!