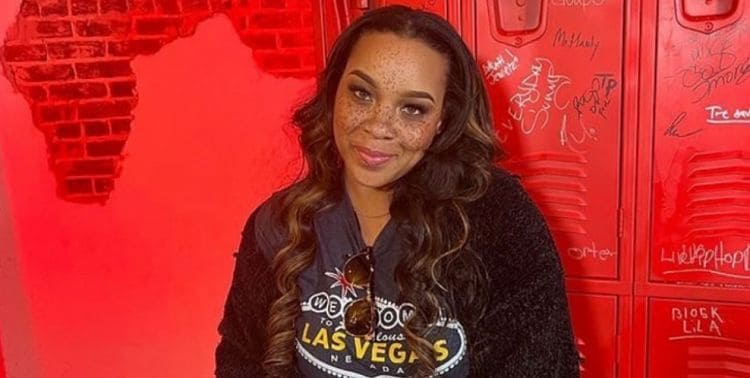 Briana Latrise is a reality television star who has led a colorful and interesting life. It's been filled with ups and downs, including her estranged relationship with her own father, and there are many things that her fans didn't know about her. What we do know is that she's had a difficult life, and she is not afraid to talk about it. Here's what we know.
1. She's a Reality Star
Briana Latrise is the kind of reality star who is famous because of her appearance on a show called "Growing Up Hip Hop". She's been part of the show since its second season. Since her beginning on the show, she's amassed an impressive fanbase for doing nothing but merely appealing to the audience with her personality, her talents, and her skills.
2. She is a Photographer
One thing she is quite good at is her photography. The deal with this is that not just anyone can be a photographer. Sure, anyone can take a photo, but not just anyone can do things such as capture a moment on film in a way that is both artistic and beautiful. She can.
3. Her Dad is Famous
She's famous because she has a famous father. Well, kind of. He's famous because he works with the best of the best and he has big business to attend to, but he's not a musician himself. Her father is Kendu Isaacs, and he is a famed record producer who has been in the business since forever – not really forever, but it seems that way.
4. She Had a Famous Stepmom
At one time, she had one of the most recognizable stepmothers in the world. Her stepmom was, at one point, the famous Mary J. Blige. She and Briana's father were married for a time, but things did not last. We don't know how her relationship with Blige is these days.
5. She is Estranged from Her Father
She's not someone who holds back her feelings, and her feelings about her father are well-known. She is not close to him. Their relationship is not a close one, and they are what you might call estranged. They do not have much communication or a relationship, and it's been a focal point for her role in the television series that made her famous.
6. She is a Mom
What is shocking to so many people is that Briana Latrise has a son. Most people did not know that she has a child, and it was a shocking revelation when they found out she did. She doesn't discuss her son, she doesn't show him on television, and she's not made him public. However, she was arrested in front of her son and even opened up about how the officer who arrested her pulled his gun on her with her child present.
7. Her Son is Almost 10
From what we can ascertain, her son is around 10. Some believe that he was born in or around 2013, so he could be anywhere from 8 to 10 at this point. His name we do know. His name is Seven. But, his father is unknown. She's not discussing it, and that is absolutely her own business and no one else's.
8. She's Lived a Rough Life
Once people found out she has a son, they went way back into her social media pages to see when and what and how and who. There are some posts from 2013 referencing her life as a homeless pregnant woman who has reached rock bottom. This leads us to believe that the father of her baby never helped her out or reached out, and we suspect due to these comments that she might not have anything to do with him.
9. Her Father Did Not Help Her
While pregnant with the son so many of her fans did not know she had, she was homeless. However, her wealthy father never came to her aid during that time, and she holds some serious grudges. There are always two sides to every story, however, so we'd love to hear his own.
10. Her Arrest Is Confusing
Per her own words, she was arrested for brandishing a weapon. She was putting her son to bed when someone came to her door, knocked repeatedly, but never announced who it was despite her asking many times. She opened the door with a machete in her hands for precaution and the police arrested her. They were there because a friend of hers accused her of stealing her car. But, Briana said that the woman was a friend and they were helping one another. The friend put an expensive car in her own name for Briana so that Briana could get lower car payments, and Briana was making payments on the car helping her friend build her credit.