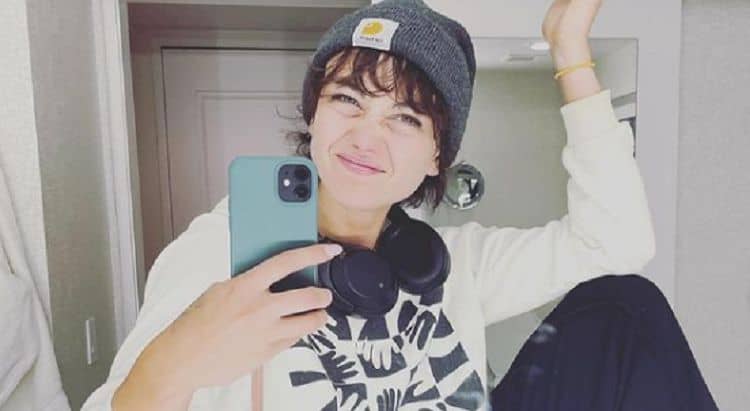 When Sydney Chandler decided to become an actress, she might not know that things would escalate so quickly. She's famous because she has a famous last name, but she's taken on a new role in a film that we'll discuss later that is being given rave reviews – not just the film, but her role in the film, specifically. She's killing it, and the world wants to know who she is.
1. She is an Actress and Writer
Gone are the days when an actress was just an actress and an actor just an actor. Now everyone is a little bit of everything, and we kind of love seeing it all evolve. Yes, she's famous for her acting skills and roles in things such as "Don't Worry Darling" and "Pistol," and another project all being worked on in 2022, but she's also a writer – and that's important.
2. She has a Famous Father
Did you think her last name was a bit familiar? It is. She's the daughter of actor Kyle Chandler. You know him as the man from shows such as "Friday Night Lights," for which he won an Emmy for Outstanding Lead Actor in a Drama. He's also a movie actor, and he's been in films such as "Manchester by the Sea," "The Wolf of Wall Street," and so much more.
If you thought she was busy, you didn't know just how busy she was until you heard of her in the show "Pistol," which is the untold story of the Sex Pistols and their rise to fame. She plays the character of Chrissy Hynde, who is actually from The Pretenders. She worked for Vivienne Westwood at one time, and the role is iconic.
4. She is Fabulous
When it comes to this show, she's been called the one to beat. The world seems to think that it is her character who really shines in Pistol, and that's a huge compliment considering she only just got her start in the acting business this year. It's a big deal, and she is not taking it for granted.
5. She Didn't Grow Up Like Many Celebrity Kids
Her father might be exceptionally famous, but that doesn't mean he raised his kids that way. She's the oldest of two girls in the family, and they grew up outside of Los Angeles. Their dad made it very clear that he was not the kind of dad who thought that kids should be given everything or raised in a glam life. He likes that kids get dirty, play outside, and have some fun, and he made sure his kids did just that.
6. Her Life Was Kind of Normal
Growing up, her father didn't like the lavish lifestyle of being a movie star, so they did the same thing other people do. When they have a pool party and invite people over, he'd grill something to eat in the backyard and let friends bring side dishes and appetizers. He was very down-to-earth, and he raised his kids to be the same.
7. She's Officially Single
We say officially only because we know she is not married to anyone. However, we do hear some rumors that she is involved in a relationship with her Pistol's costar Louis Partridge, However, she's around 25 and he's only 18, so that might just be something people are mistaking. They did travel to Paris together around Christmas, however, and they did walk a red carpet together. Could they be an item? We don't know.
8. She is a Texan
What most people don't realize is that she didn't even grow up in California. She grew up in Texas with her family. They had land and farm animals, and her life was just as normal as they come. We are under the impression that she grew up somewhere around the Austin area.
9. She is Excited About this Role
Her role in Pistol is going to be the game-changer for her, and we think she knows this. She's been raved about, the world is loving what she brings to the character, and everyone is talking about her. This means that she might just go from being the daughter of a movie star to a household name in a matter of minutes, and that is huge.
10. She's Very Private
She grew up with a famous father, so she knows a thing or two about maintaining her privacy. She's kept things largely to herself most of her life, and it has worked well for her. She's a girl who loves to spend time with her family, but she also does not feel the need to share that with the world all the time. She's just into keeping some things private.