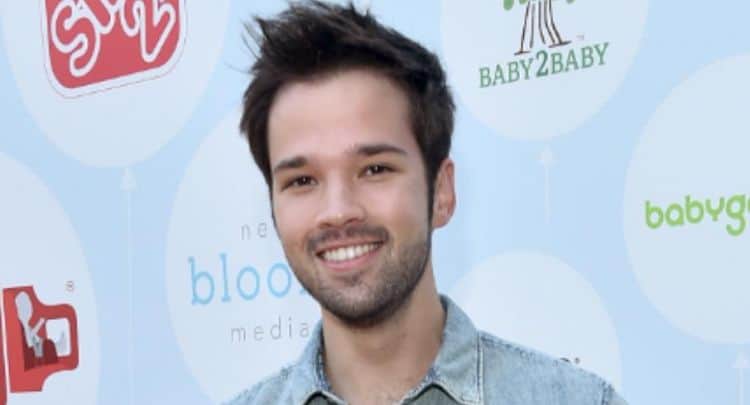 Nathan Kress was only four years old when he first broke into the entertainment industry. By the time he was a teenager, he was one of the stars on one of the hottest shows on Nickelodeon. His role as Freddie Benson in the popular series iCarly quickly made him a recognizable figure. While lots of child stars struggle with being in the spotlight and eventually end up going down the wrong path, that isn't how things have panned out for Nathan. Since iCarly ended in 2012, he has continued to work and enjoy life. Fans will also be pleased to know that he will be reprising his role as Freddie for the upcoming iCarly reboot. Here are 10 things you didn't know about Nathan Kress.
1. He's A California Native
Nathan was born and raised in the Glendale, California area. Even though he doesn't come from a family with any ties to the entertainment industry, his interest in acting developed at a very early age. His parents were always supportive of his dreams of becoming a star.
2. iCarly Isn't The Only Nickelodeon Show He Was In
When people think about Nathan's acting career, iCarly is the show they tend to think of the most. While the series gave him his biggest role, it wasn't the first or only time he worked with Nickelodeon. Prior to being cast as Freddie, Nathan appeared in True Jackson, VP, Victorious, and Drake and Josh.
3. He's A Husband And Father
Although some people may find this a little hard to believe, Nathan Kress is all grown up. The former child star is now in his late 20s and he has kids of his own. He and his wife, London Elise Moore, have been married since 2015 and they have two young children. London also works in the entertainment business as a stunt woman and actress.
4. He Loves Helping Others
Being in the entertainment industry has never been just about the money and the fame for Nathan. He has also made it a point to use his platform to give back to those in need. Over the years, he has worked with several charity organizations including The Starlight Children's Foundation and The Make-A-Wish Foundation.
5. He's A Director
Acting is what people are most familiar with Nathan for doing, but many don't realize is that he also has some experience working behind the camera. He made his directorial debut in 2016 with an episode of the TV show Game Shakers. He has also directed nearly a dozen episodes of Henry Danger. We'll likely see even more directing work from Nathan in the future.
6. He Enjoys Spending Time Outdoors
Just because Nathan grew up in the entertainment industry doesn't mean that he only likes to do flashy and expensive things. In fact, when he has free time, being outside is one of his favorite ways to spend it. He loves taking time to explore nature by doing things such as hiking and swimming.
7. He's A Voice Actor
Live-action roles aren't the only thing Nathan has done during his career. He has also had a lot of success doing voice work. Most recently, he was the voice of JJ in the animated series Pinky Malinky. He has also been in several video games including Lego Star Wars: The Force Awakens and two iCarly games.
8. He's Won Awards
Winning awards is something that every actor looks forward to, and it's something Nathan can already say he's done. Nathan was nominated for more than a half dozen awards for his work in iCarly. In 2010, he won an Australian Kids' Choice Award. He also won a Streamy Award in 2015 for his work in the web series Video Game High School. Once iCarly comes back on the air there's a chance he could win even more awards for playing Freddie.
9. He Hosts A Podcast
TV isn't the only area of the entertainment industry Nathan has contributed to. He's also the co-host of a podcast/radio show called Radio Active Dads. According to the show's description, Radio Active Dads is a weekly show hosted by Nathan and his friend/fellow actor, Brett Davern, discuss working in the industry and being parents. The show is available on all major streaming platforms.
10. Keira Knightley Was His Celebrity Crush
Nathan may be a celebrity himself, but that doesn't mean that he can't have a celebrity crush. When Nathan was younger, he had a crush on Keira Knightly. During an interview with Seventeen, Nathan said, "She's [Keira] just extremely classy, and I respect her as an actor and a person."
Tell us what's wrong with this post? How could we improve it? :)
Let us improve this post!