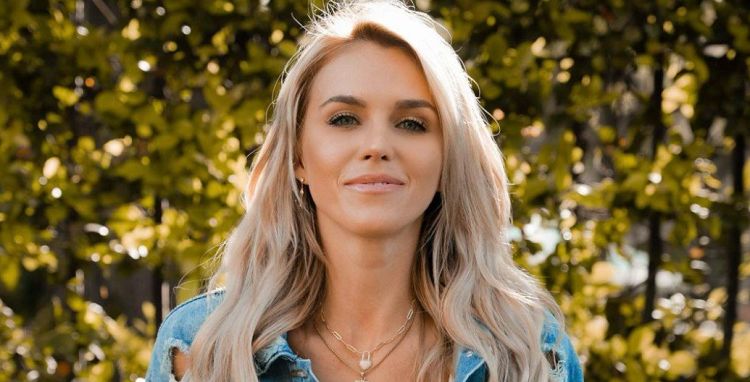 Since its debut back in 2014, Southern Charm has been a big hit for Bravo. The series, which follows a group of socialites in South Carolina, has turned several people into reality TV stars. Olivia Flowers might just be the next person to join that list. Flowers, who is joining the cast for the show's eighth season, is already getting a lot of attention due to her relationship with Austen Kroll. Fans are excited to see more of the couple's story unfold when the season premieres on June 23rd. However, if you'd like to know more about her in the meantime, you've come to the perfect place. Keep reading for 10 things you didn't know about Olivia Flowers.
1. She's a Charleston Native
Olivia is originally from Charleston and she was raised between there and Texas. However, she also lived in the Los Angeles area for several years. In fact, she just recently moved back from L.A. and is getting reacclimated to life in Charleston which is something that will probably be touched on during the show.
2. She's an Actress
Being on Southern Charm isn't the first time Olivia is going to be in front of a camera. She has actually made several on-screen appearances in the past. According to her IMDB page, she has a handful of acting credits. Most recently, she was in a short film project titled The Check which was released in 2020. The fact that she does have a bit of a background in the entertainment industry may cause some people to think that she is just using the show to give herself a leg up in her acting career.
3. She Has a Large Social Media Following
Even though Olivia hasn't technically made her Southern Charm debut quite yet, she already has a significant online following. She has more than 17,000 followers on Instagram and there's no doubt that that number is going to grow exponentially once the season premiers.
4. She And Austen Started Their Relationship Online
Unfortunately, we weren't able to find many details on Olivia's relationship with Austen Kroll. However, what we do know is that their connection started with a DM on Instagram. Even though lots of people believe that nothing serious can come from sliding in someone's DMs, Austen and Olivia are one of the many couples that prove otherwise.
5. She Likes Fashion
Olivia has a great sense of style and she likes expressing her personality through her clothing. She likes to keep it cute and casual but she's also fully capable of switching it up when necessary. We'll probably get to see her serve some great looks during her time on Southern Charm.
6. Family Is important to Her
Olivia isn't the kind of person who shares lots of personal details on the internet, but one thing we do know is that she is a family-oriented person. Her Instagram activity shows that she has close relationships with her loved ones and she looks forward to hanging out with them whenever she can.
7. She Loves to Travel
In addition to having lived in several states, Olivia has also gotten the chance to do quite a bit of traveling. Not only has she visited different places across the United States, but she has also traveled abroad to places like Italy, Mexico, and Spain. More than likely, she'll be adding even more stamps to her passport in the near future.
8. She Enjoys Being Near the Water
Spending time near the water appears to be one of Olivia's favorite things to do. Whether she's boating, swimming, or simply relaxing on the beach you can trust that she's always going to enjoy some fun in the sun. Needless to say, she likes to make sure her body is beach-ready all year long.
9. She Was A Basketball Player
Don't let Olivia's pretty face fool you into thinking that she's too dainty to break a sweat. She actually grew up playing sports and was specifically interested in basketball. In fact, she was a member of her high school varsity basketball team when they won a state championship. Her days as a competitive athlete may be a thing of the past, but she still likes to stay as active as she can.
10. She Studied at Clemson
Education is something that is very important to Olivia and it's something she took very seriously. Although we know she graduated from Clemson in 2015, we weren't able to find any information on what she majored in. We also weren't able to find out what she does for work.